Dining at Apex London Wall
Cool, contemporary, sophisticated and stylish, without skimping on good, old-fashioned flavour, Off The Wall Bar & Grill is one of London's best dining spots. Located near London Wall in the beating heart of the city, this exemplary eatery takes inspiration from the land, sea & field to create an exciting menu of dishes that you'll come back for time and time again.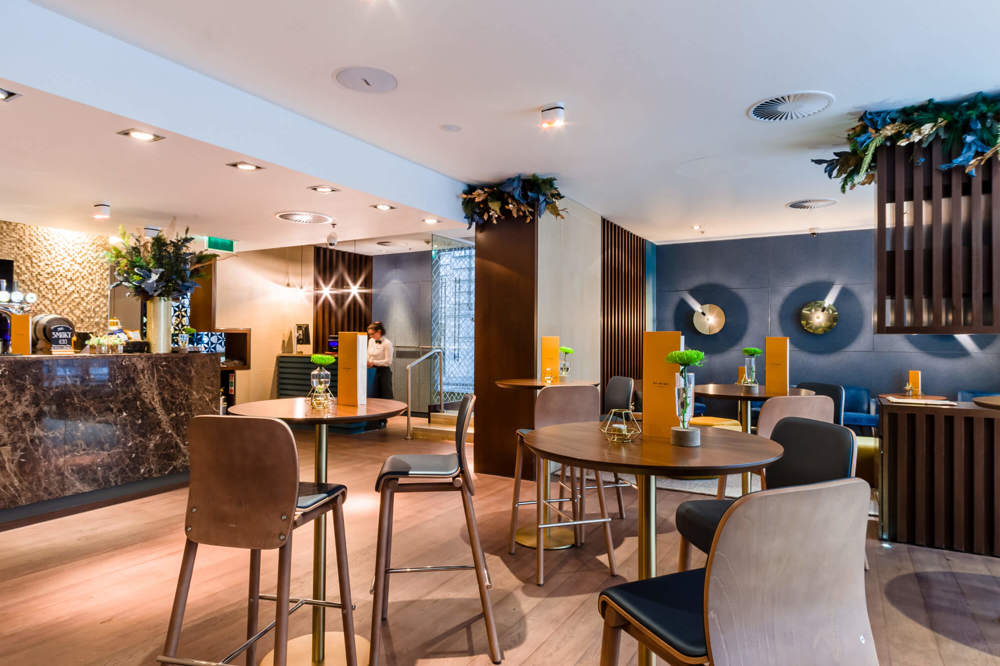 Off The Wall Bar & Grill
Just moments from Liverpool Street train station and Bank and Moorgate underground stations, Off The Wall Bar & Grill is ideally located for discovering the best of what London truly has to offer after an unforgettable meal.
Discover