Dining at Apex London Wall
Cool, contemporary, sophisticated and stylish without skimping on good, old-fashioned flavour, discover all things land, sea and field at Off The Wall Bar & Grill. Featuring an exciting menu full of delicious dishes, find yourself wanting to come back for more - it only takes one trip to experience a meal worth remembering.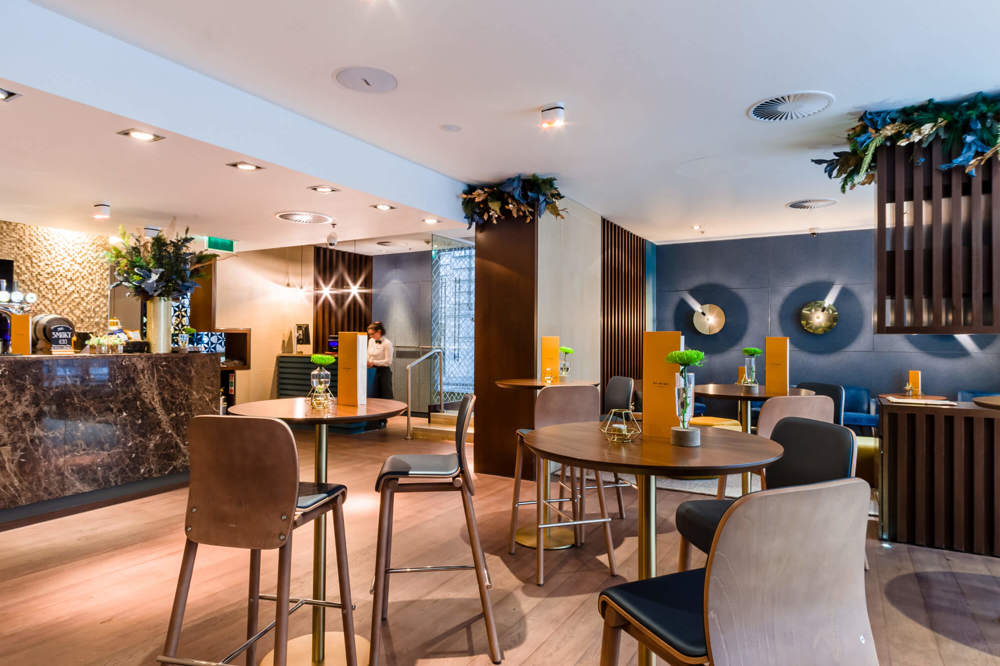 Off The Wall Bar & Grill
Perfect for those in the neighbourhood looking for a new place to try, or those on a city trip who want to swing by, our restaurant is in an ideal location to stop for an afternoon light bite or even for an evening meal when you're adventuring in the area. Whenever you decide, join us for an unforgettable meal.
Discover