Inspired by The Lampery's patron, Samuel Pepys, and Andrea's passion for creating delicious dishes, this wonderfully moist banana cake makes the perfect snack to indulge in morning, noon and night - and best of all, it's super simple to make.
His top tip when creating this delectable dish is to use very ripe bananas for a more flavoursome cake. You can also make this recipe your own by adding in additional fillings like a handful of nuts, sultanas or chocolate chunks to the mixture before pouring into the prepared tin.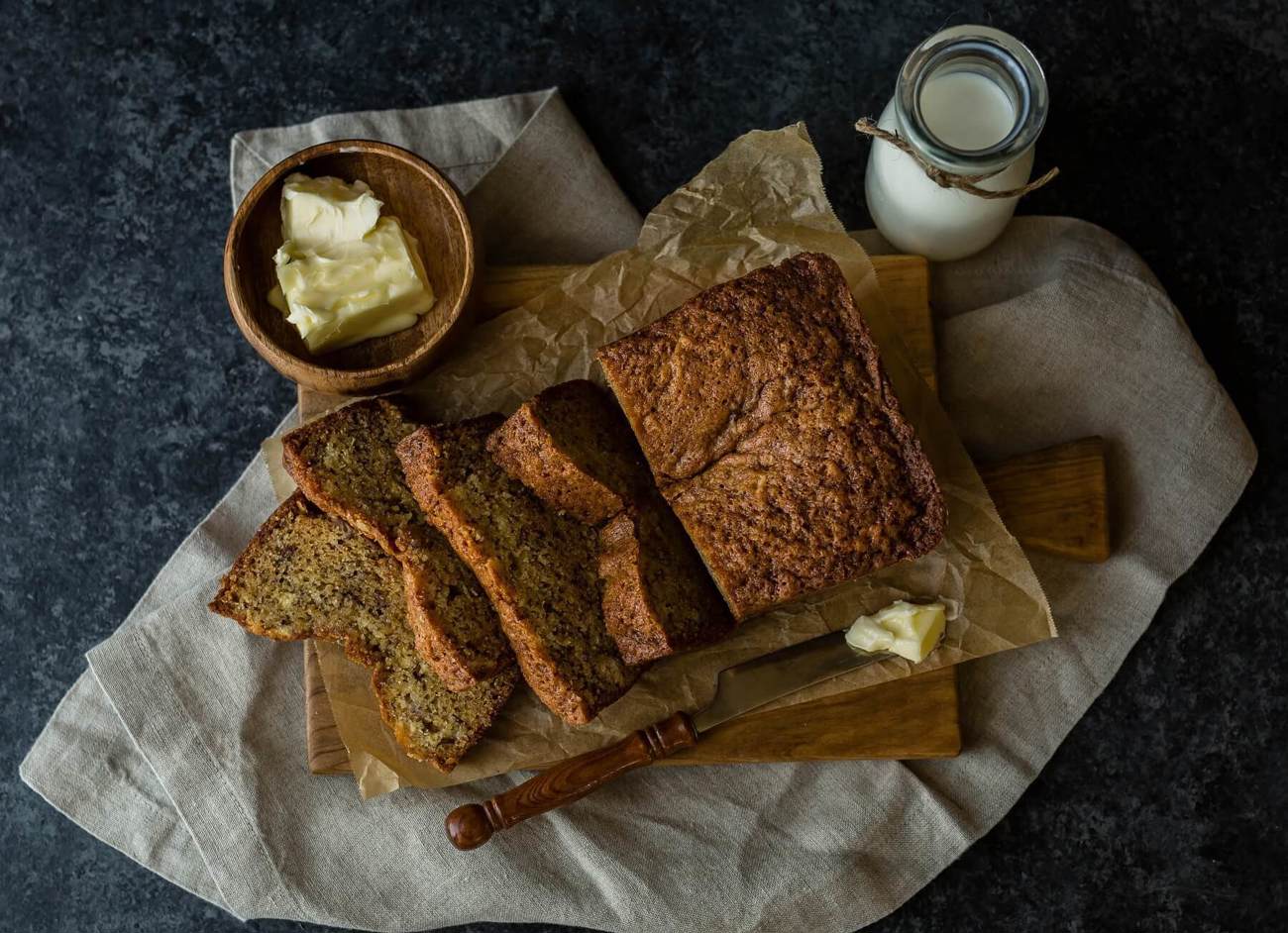 Ingredients
270g self-raising flour
15g baking powder
120g caster sugar
3 eggs
70g melted butter
2 ripe bananas
Method
Heat the oven to 175C.
Grease a loaf tin or other cake mould of your choice with butter to prevent the cake mixture from sticking to the sides of the tin.
In a bowl mix together the flour, baking powder, caster sugar and butter until smooth.
Mash the banana with a fork and fold into the cake mixture
Pour the mixture into the baking tin and put in the oven to bake for around 30 minutes. You'll know your cake is ready when you can put a skewer into the middle of the cake, and it comes out clean.
Leave to cool and then enjoy!
We'd love to see if you make this delicious banana bread at home. Please tag us in your pictures @ApexHotels on Facebook, Twitter and Instagram and let us know how you get on. Will you add any additional fillings to make this recipe your own?