Louis Martini
Cabernet Sauvignon: Napa Valley, USA
"I always consider Cab Sav as a winter wine because of the intensity and the full round mouth feeling. This premium Californian red is a perfect companion of any stew or roast on a cold winter day.
Available on Coravin (£16) and by the bottle (£88.50)
Trapiche Estacion 1883
Malbec: Mendoza, Argentina
"This is another grape that you can not go wrong with in the winter months.  The intensity of perfectly ripe fruit in combination with the 15 months in oak make this Malbec so well balanced that you won't notice its 14% ABV (Alcohol by Volume). And I am sure that you'll agree with me that it's the perfect marriage for a good steak."
Available by the glass (£9.50) and by the bottle (£38)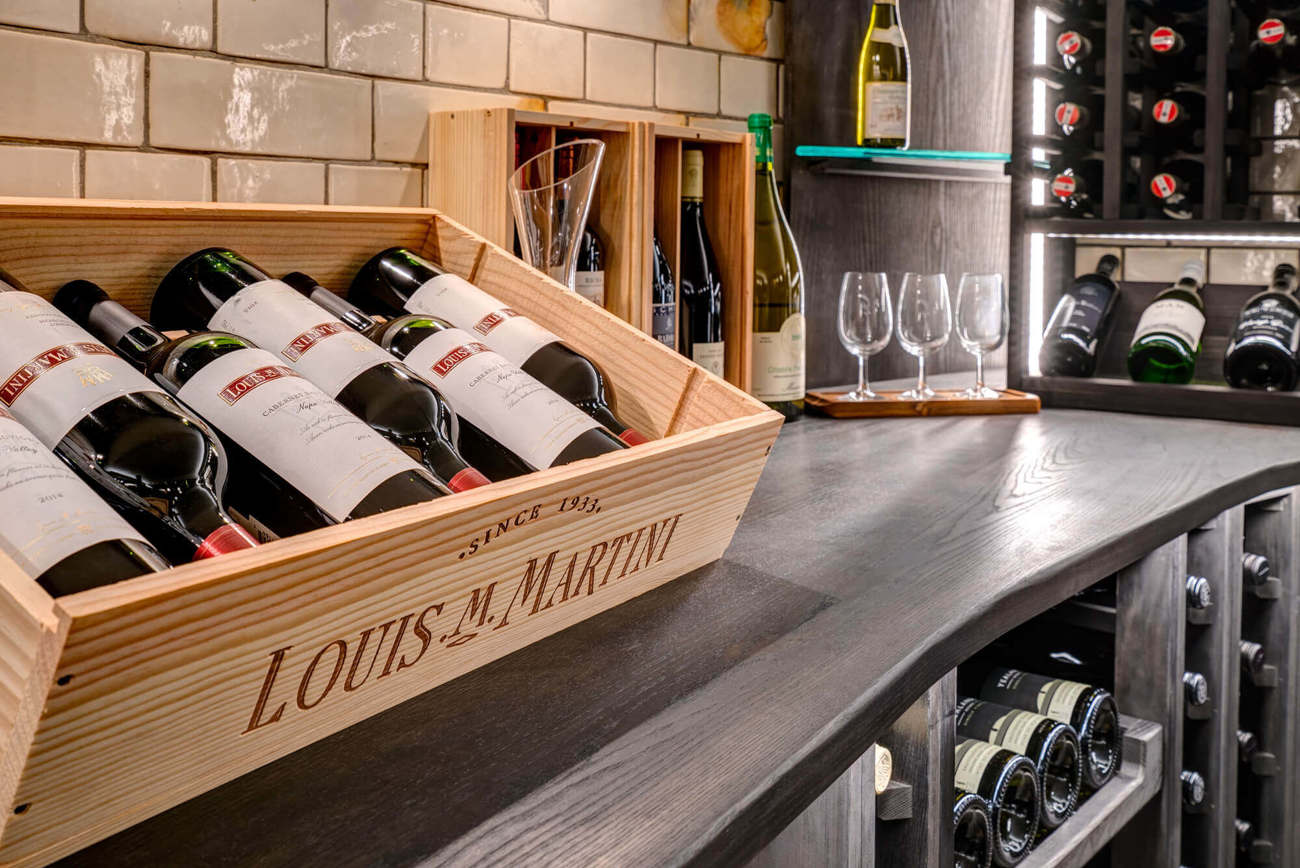 Kraal Bay
Pinotage: South Africa
"Every time I smell this wine it reminds me of the jolliest time year, which is soon upon us... Christmas! This one is a beautifully spiced red, and with aromas of cloves and orange peel, it's an essential wine for your Christmas dinner."
Available by the glass (£7.75) and by the bottle (£31.50)
Pouilly-Fuisse
Chardonnay: Burgundy, France
"Domaine la Soufrandise have a reputation for making intensely flavoured wines from Pouilly Fuisse, and this one is no different. Using old-vine Chardonnay, Soufrandise have kept the oak in check, allowing the rich fruit to come to the fore. This is a great Burgundian white, made with prodigious skill, displaying good concentration of flavour. It's perfect combined with any nutty salads and poultry dishes, and it's a wine that doesn't necessarily have to be drunk stone cold."
Available by the bottle only (£72)
Elizabeth
Semillon: Mount Pleasant Wines, Australia
"This unconventional wine contains a low ABV at just 10.9%, and pronounces aromas of fresh fruit. It's intense on the palate, rounded with and an elegant finish of walnut oil as you swallow it, and then comes the bright acidity that cleans your mouth and leaves you wanting more. This 2009 vintage goes very well with seafood."
Available by bottle only (£53)
Please note Lazy Ballerinas only accepts bookings for lunch. Evenings are walk-in only.
For Private Dining and parties of 10 or more guests please call 020 7977 9555 or contact events@lazyballerinas.co.uk.
Open Monday – Wednesday 11am-11pm, Thursday – Friday 11am-12am. Find us on Facebook and Instagram.