Head Chef of The Lampery, Marcello de Stasio boasts Michelin star training from some of Italy's most outstanding eateries, and never fails to impress with delectable dishes that make a truly memorable dining experience.
Inspired by his home roots, Marcello's focaccia recipe is the perfect bread to accompany any Italian dish. Made for sharing, the whole family will be able to indulge, just as The Lampery's patron, Samuel Pepys once did too.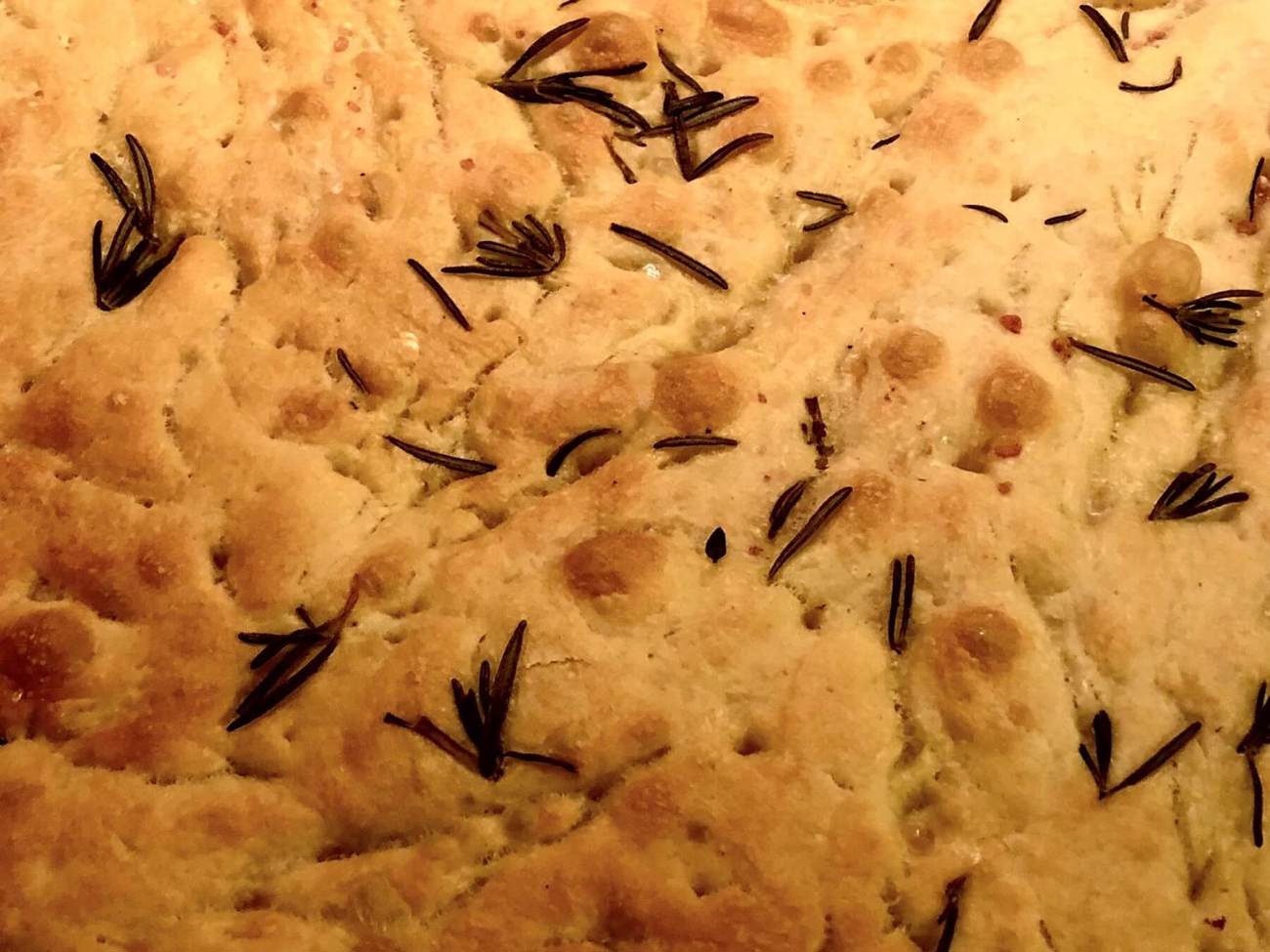 Ingredients
1kg 00 flour
650g water
20g fresh yeast or 7g if using dried yeast
100ml olive oil, plus extra to serve
20g salt
Rock salt for sprinkling on the top of the focaccia bread
A few sprigs of rosemary
Method
Dissolve the dried yeast into lukewarm water.
Place the flour and salt into a large bowl and mix to combine.
Create a well in the flour and slowly begin to add the water until you have a slightly sticky dough, finally adding in the olive oil.
Work the dough for 10 minutes until you have a nice smooth dough. The dough should be soft and less sticky too.
Place the dough into a clean bowl with room for it to double in size. Cover the bowl with a cloth and let it proof for 2 hours at room temperature.
The dough should have now doubled in size.
Line a tray with parchment paper and transfer the dough from the bowl into a shallow tin, working the dough with your fingers until you have an even distribution of the dough throughout the tin.
Cover the tin with cling film and let it rest for a further hour.
Pre-heat the oven at 230C
Remove the cling film and using your fingers, push down on the dough to make dimples in the top of the dough then add a drizzle of olive oil, rock salt and rosemary.
Cook for 12/15 minutes until golden.