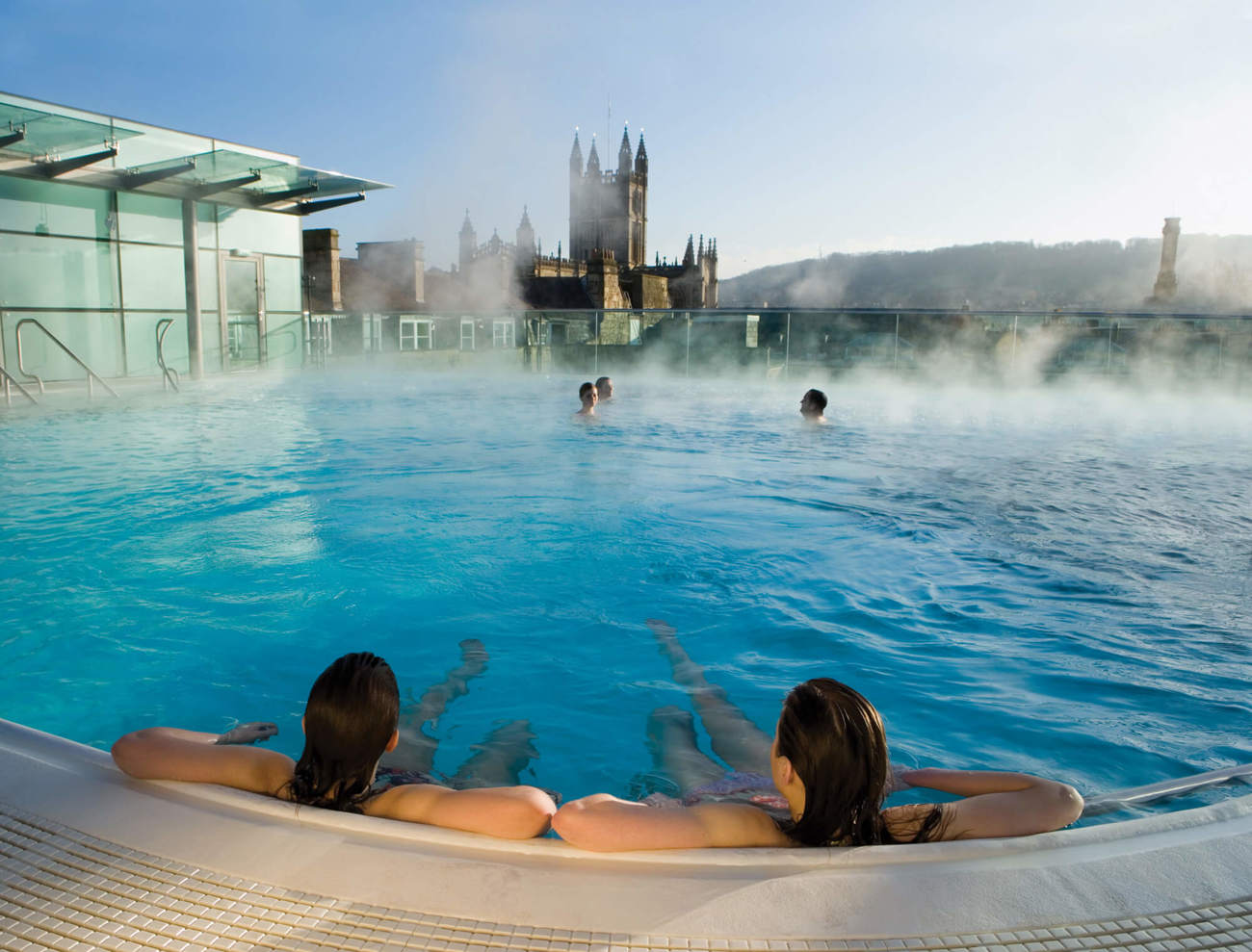 Open Air Rooftop Pool
By day and by night, visitors to the spa can enjoy spectacular views over the City of Bath and surrounding hills from the Thermae Spa's rooftop pool. The thermal waters are enhanced by air seats and bubbling jets and the pool is open year-round to give visitors the ultimate relaxation experience. A visit here will be a truly memorable experience and the relaxation will only be surpassed by the views.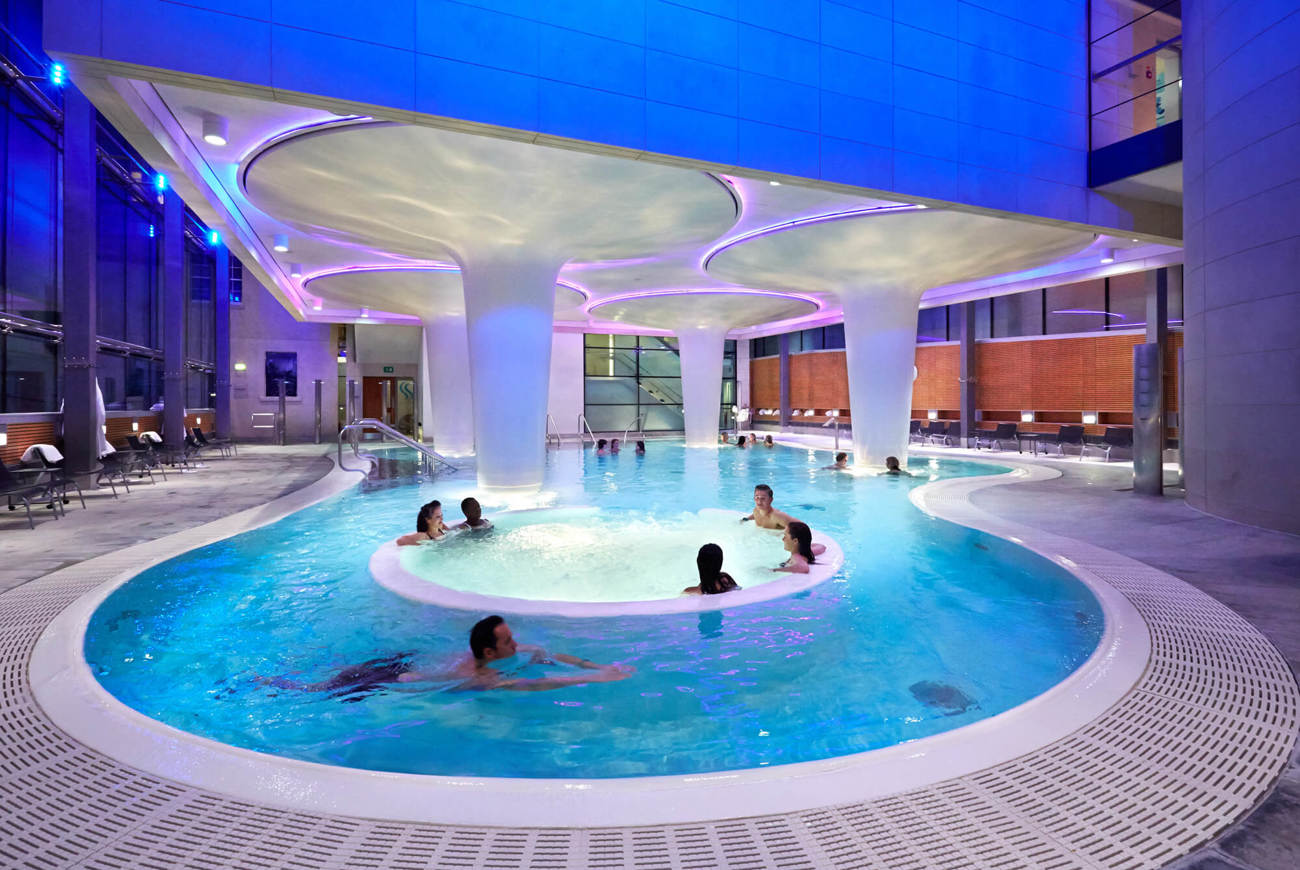 Minerva Bath
Named after the Roman Goddess of Health & Wisdom, this is the largest of the thermal baths at Thermae Bath Spa. Distinguished by flowing curves and grand columns, the therapeutic waters are complemented by an invigorating massage jet, whirlpool and lazy river so you can float through the relaxation at your own pace. Special coloured lighting adds to the atmosphere at night and we guarantee you've never experienced a swimming pool like this.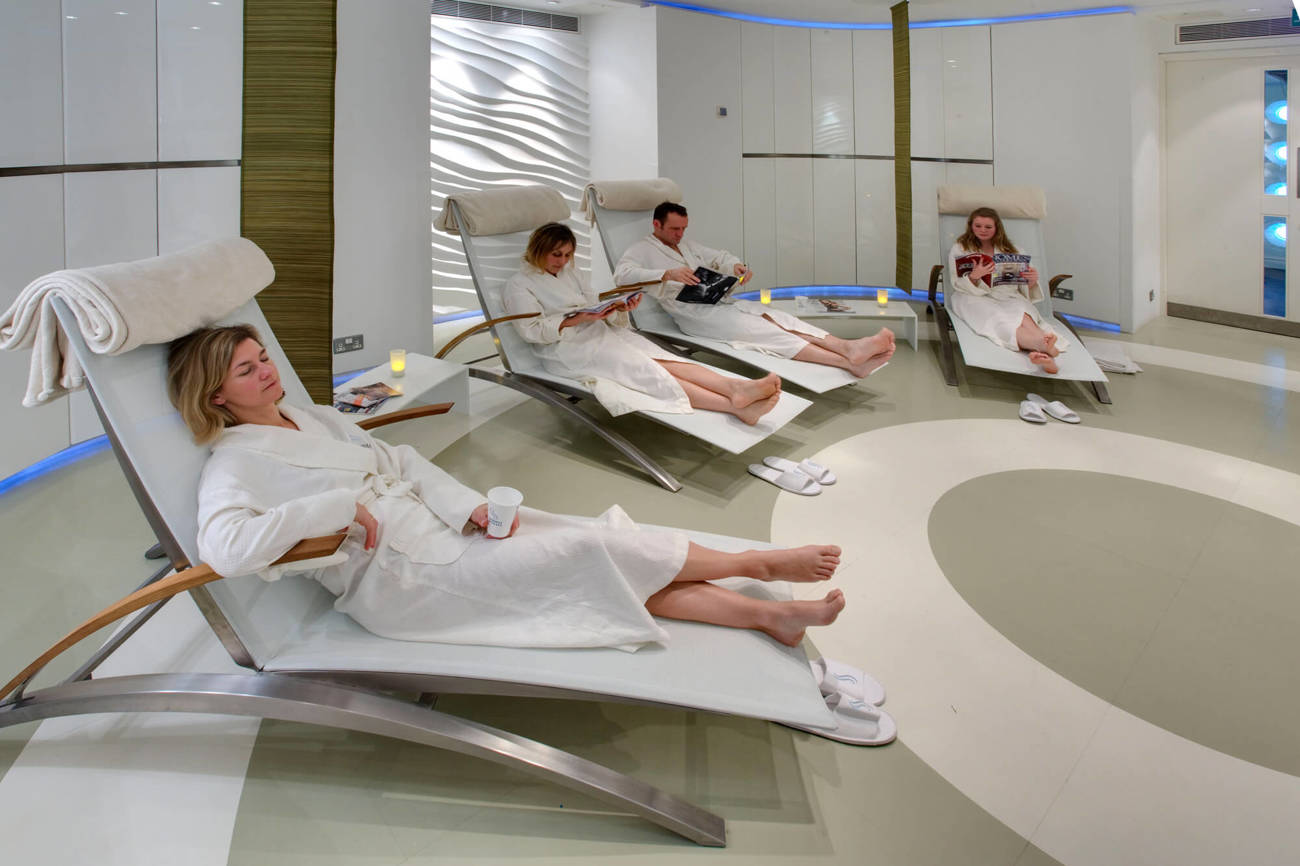 The Wellness Suite
In the new multi-sensory Wellness Suite, guests can enjoy the contrasting experiences of the Roman and Georgian steam rooms, a state-of-the-art Infrared Sauna, an invigorating Ice Chamber and a dreamlike Astral Relaxation room. Experience state-of-art relaxation like no other.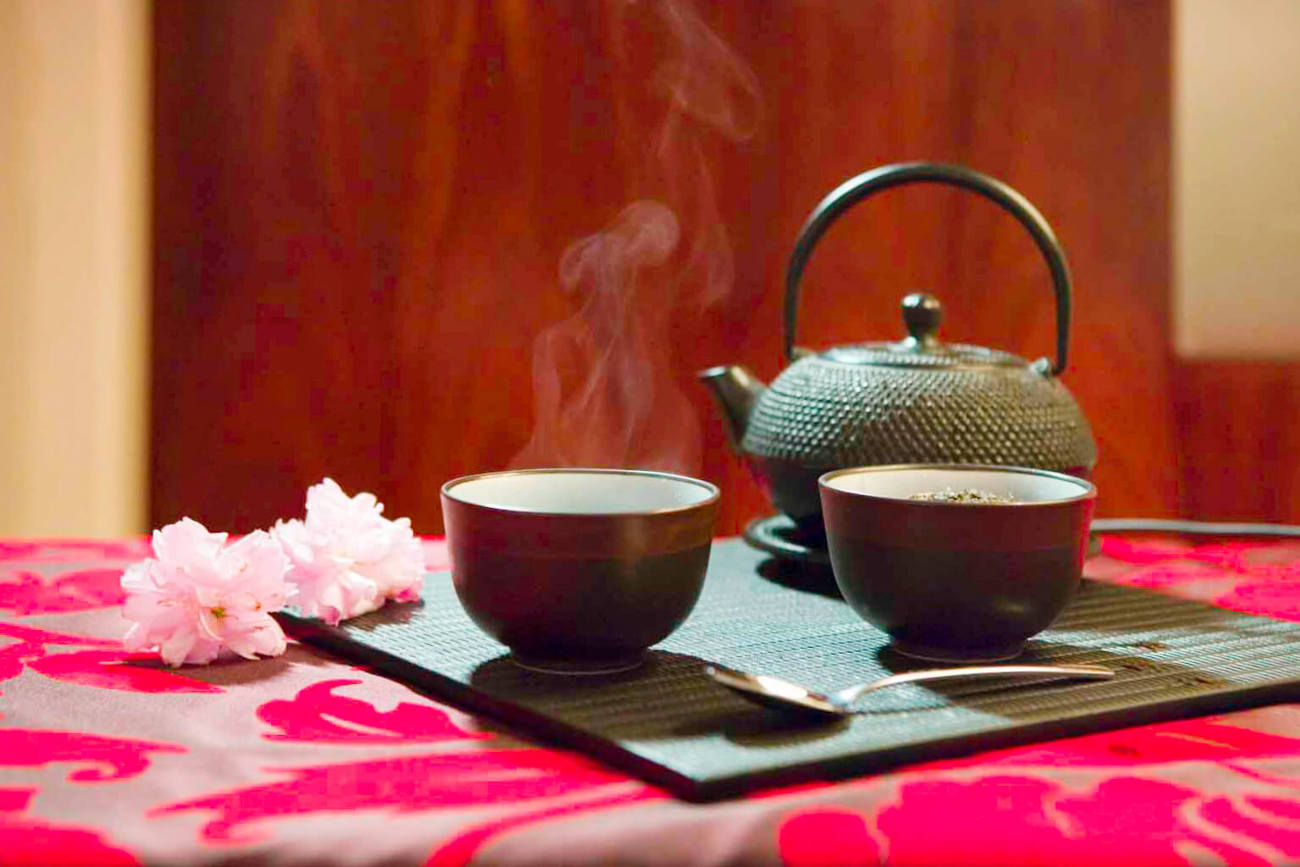 Spa treatments
Guests at Thermae Bath Spa can choose from over 40 rejuvenating spa treatments and packages, including their signature 'Watsu' treatment, performed in the historic Hot Bath. Other hot stone treatments are available, as are different kinds of massages and facials to get you feeling your best.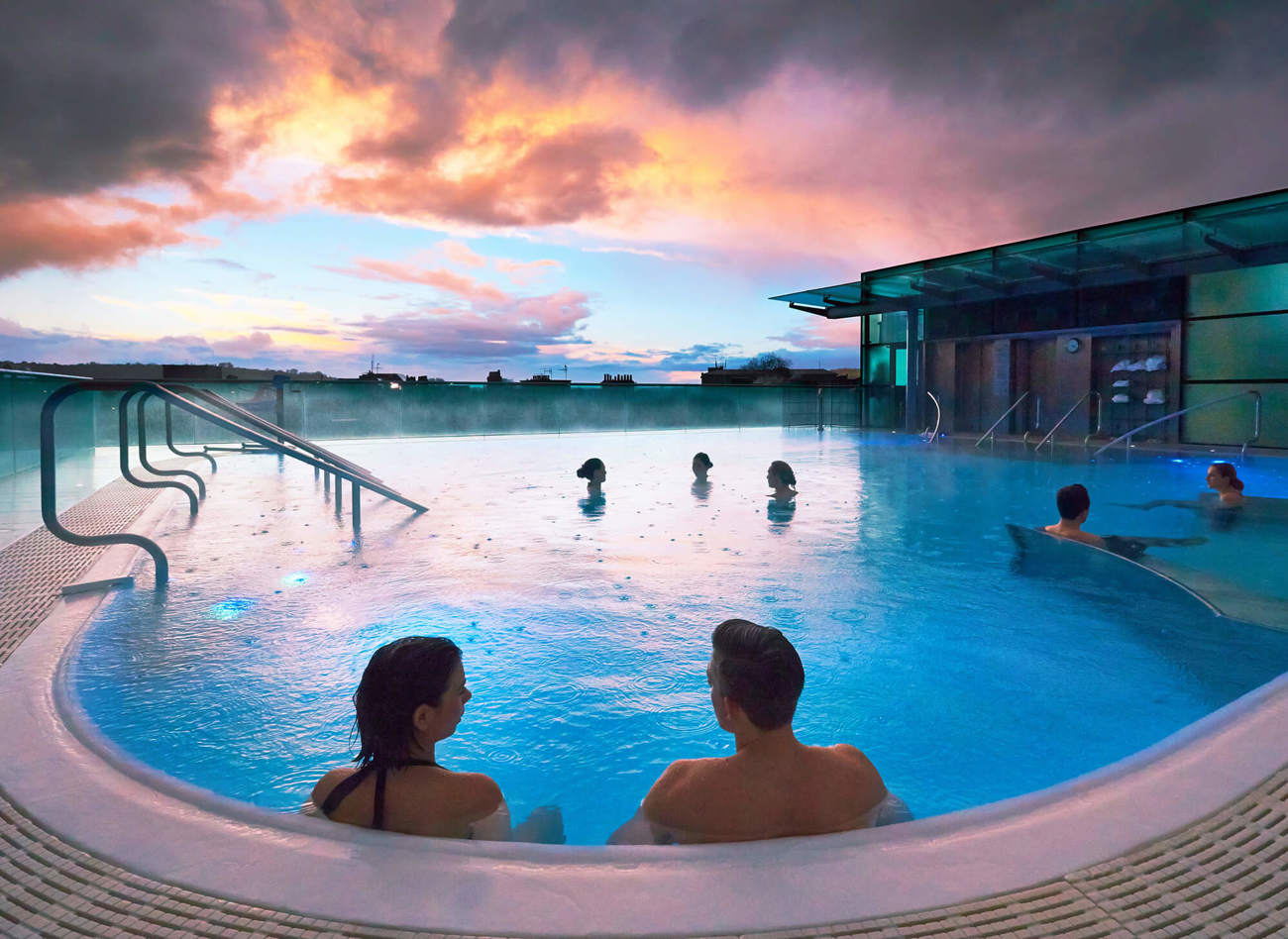 The Waters
The water that feeds all the thermal baths at Thermae Bath Spa fell as rain around 10,000 years ago then sank to a depth of about 2km. Here, it is heated by high temperature rocks before rising back up through one of the three hot springs in the centre of the City, the Cross Spring, Hetling or King's Spring, which supplies the Roman Baths. The thermal waters contain over 42 different minerals, the most concentrated being sulphate, calcium & chloride.
Whether you're looking for somewhere to meet, eat or simply chat with friends, you can relax and refresh your senses in the inspiring setting of Thermae Bath Spa.