Rooms
Settle for nothing less than luxury when you visit the big smoke. Whether it's a super stylish suite, a master retreat or if a double room for two will do, we have a whole range of amazing rooms just for you. Enjoy the space, style and extra special touches that make you feel like you're in the comfort of your own home. Look no further, find yourself the perfect home away from home…
Amenities
King Size Bed
LED TV with Sky Sports
Antipodes toiletries
Walk In Shower
ECO ROOM FEATURES
To view details of some our eco-friendly room features, hover over the pulsing circles.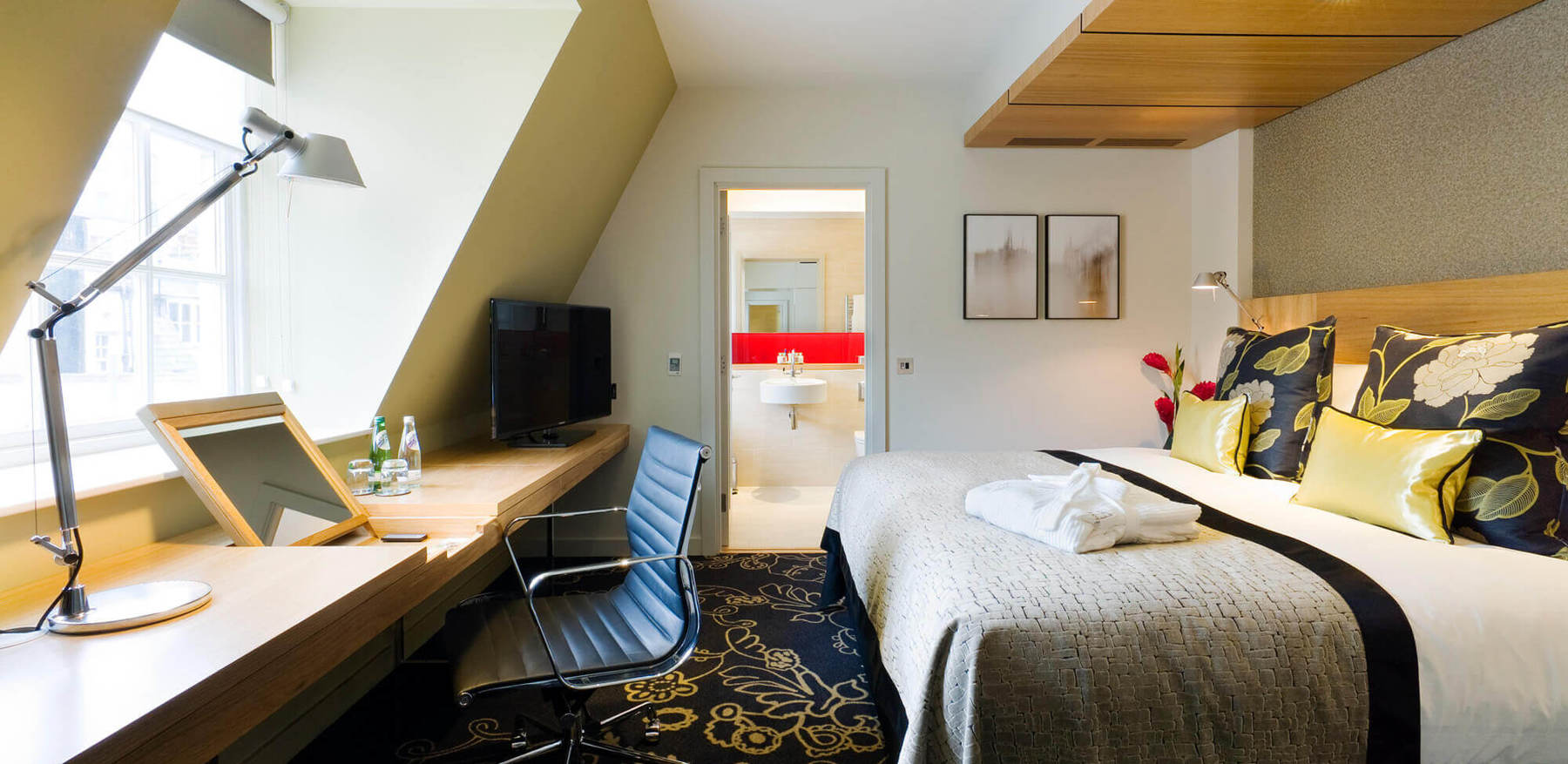 Stay green while you stay clean with our in-room 'reuse towel' policy.
Save the planet when you snooze - stay longer, reap the benefits of exploring your chosen city and we'll refresh your sheets on request or every few days if you'd like.
Lighting up for less! We're working towards 100% LED lighting by 2023, though around 75% of lighting is already LED.
Stay cosy whilst reducing consumption! Our Maintenance Best Practice plan helps us manage bedroom temperatures and reduce energy use.
We're not fuelish! Boxfish help us by measuring and monitoring our year-on-year energy use, they give us targets to work towards to become a greener business.
Stop making a splash – save water! Our partnership with Belu Water removes 600,000 plastic and glass bottles from our waste system every year.
Get your glow with sustainable beauty brand, Antipodes! In-room amenities from made from 100% nature sourced, pollution and toxin-free ingredients to produce clean formulas.