20th Birthday Celebrations
Apex City Quay Hotel & Spa is 20! To celebrate two decades of four-star service, indulgent dining and spa experiences, and helping guests to create lifelong memories, we're delighted to have established a brand partnership with none other than the world's greatest comic and fellow Dundee resident, Beano! Inspired by Dennis and his Bash Street buddies, we've teamed up to let you, our guests, experience the ultimate adventure with exclusive Beano inspired mementos, menus and much more. So, whether you want to take a trip down memory lane or are crazy for the comics, come and make mischief with us!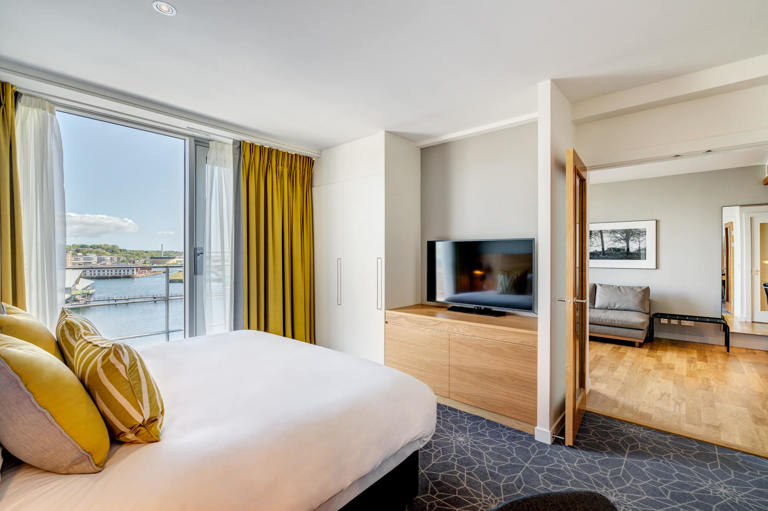 Blamazing Break
Enjoy up to 20% off a blamtastic getaway with breakfast each day. Plus, get £20 food and beverage credit per adult, a complimentary birthday drink, a 20% off Yu Spa treatment voucher, a keepsake Beano comic strip and limited edition duck, Splasher, to take home! And, kids under 12 stay, eat and can be entertained for free - watch them dive into a joke themed goodie bag and Beano map for taking in the city sights.
Book Now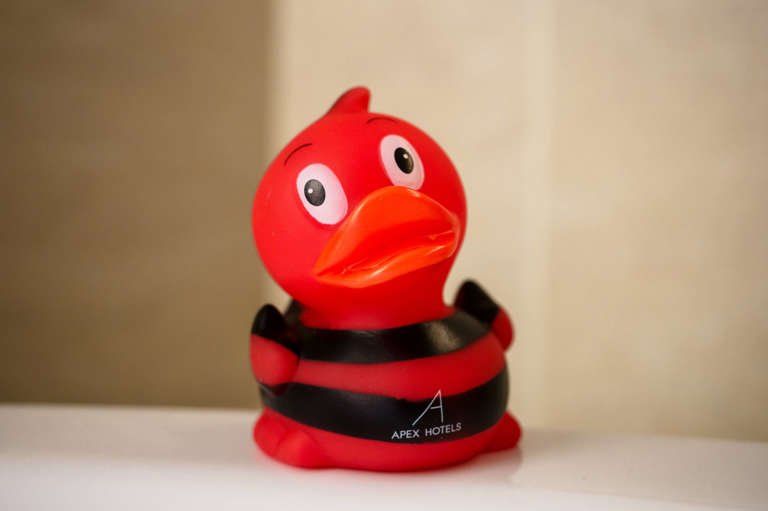 Say Hello To Splasher
You've heard of Gnasher but meet Dennis' new BFF and pet, Splasher! Sporting the same signature outfit as Dennis himself, this mischief-maker joins our daredevil Mick in Dundee! Want one of your own? You know what do to...
View Duck Guide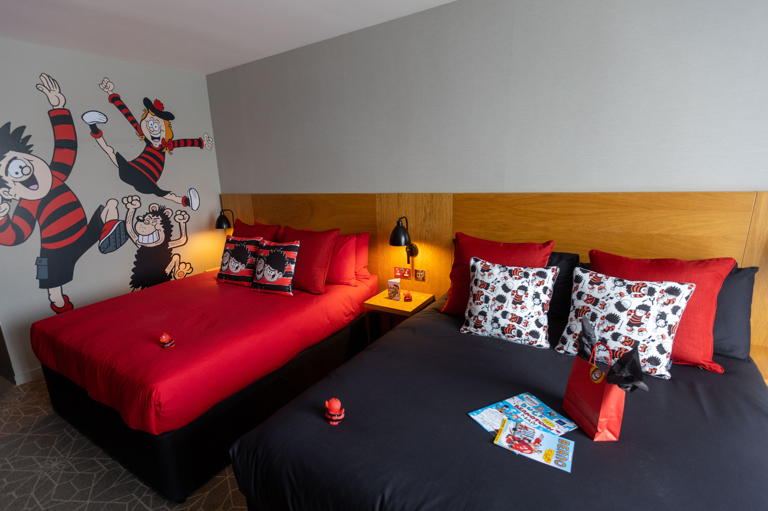 Beano Inspired Room
We're bringing your adventure to life with an exclusive Beano inspired family room that has extra special additional textiles and wall art throughout for you to enjoy. This limited edition room is subject to availability and can be requested upon booking our Blamazing Break package, at no extra charge. Please click below to enquire - we'll need your booking confirmation number to check availability.
Request Now