Apex Hotels Duck Guide
We believe magical moments should be captured in memories, which is what our duck mascots are here to do. Take a little bit of Apex home with you and build your collection as you make your way around each of our hotels. Each with a different story to tell, read on to discover more about our little friends…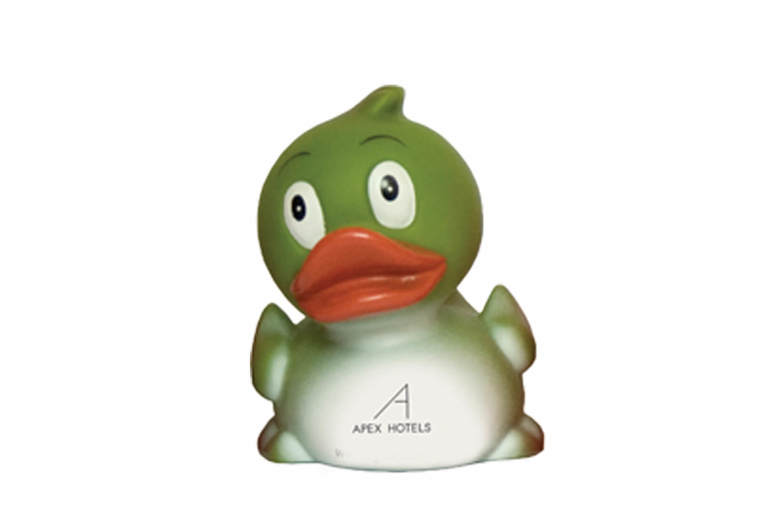 City of Edinburgh
Bring in some noise for Bobby, named after a famous Scottish dog. Bobby pays tribute to Greyfriars Bobby, one of the most loyal pets known to man, whose statue is only 5 minutes from our City of Edinburgh Hotel. Our Bobby is loyal too, take him home and he'll be your friend for life.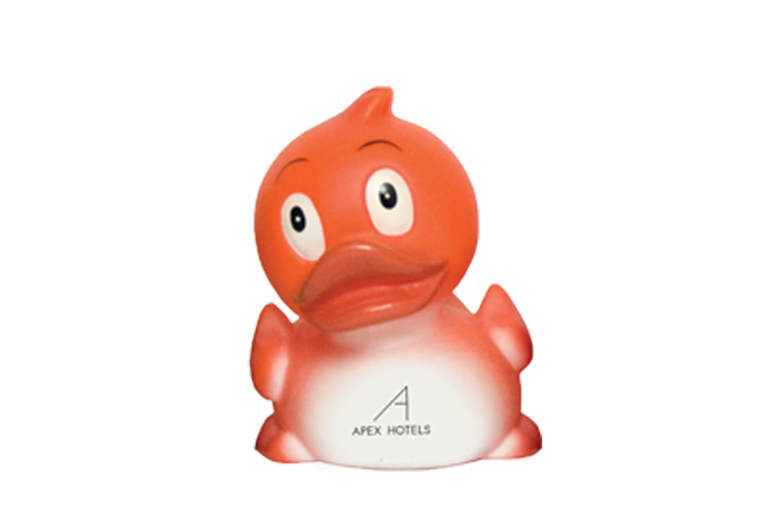 City Quay Hotel & Spa
Meet Mick, our Dundee Daredevil. Named after the main character in the 80's film Crocodile Dundee, Mick will make sure you're safe as he scares away the crocs of the River Tay!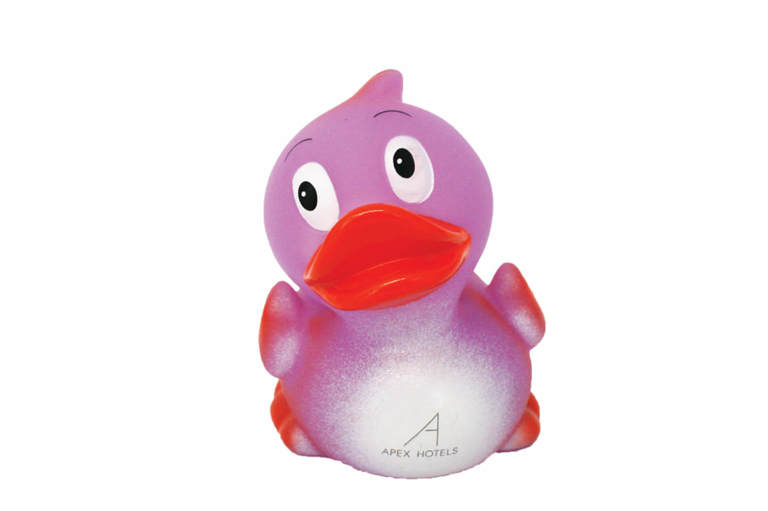 City of Glasgow
Rennie, our Glasgow pal, is named after the famous Scottish architect, designer & artist, Charles Rennie Mackintosh of Glasgow. As he lives near the Glasgow School of Art where Mackintosh became a prize-winning student, and loves a bit of colour, there was no name more fitting.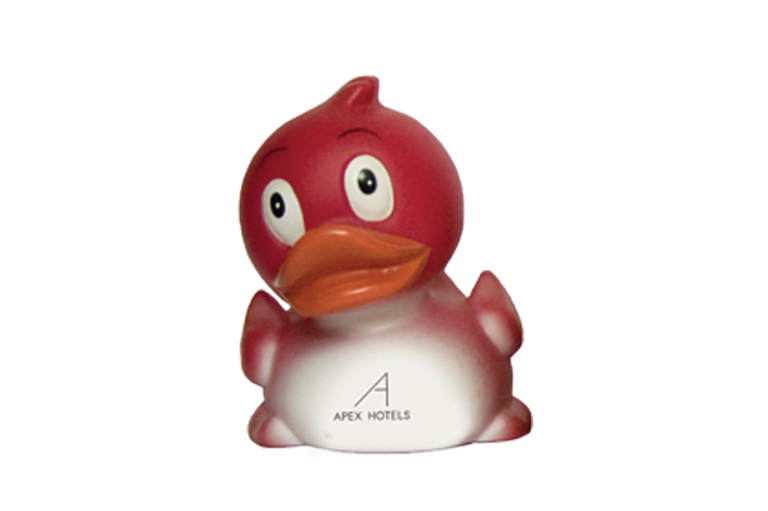 Temple Court
Our cute-as-a-button Shirley was named after another cute red-head, child star Shirley Temple. Her ruby red colour makes her a beautiful addition to our duck family and sometimes, when she thinks we're not listening, we're sure we can hear her singing 'On a Good Ship Lollipop'.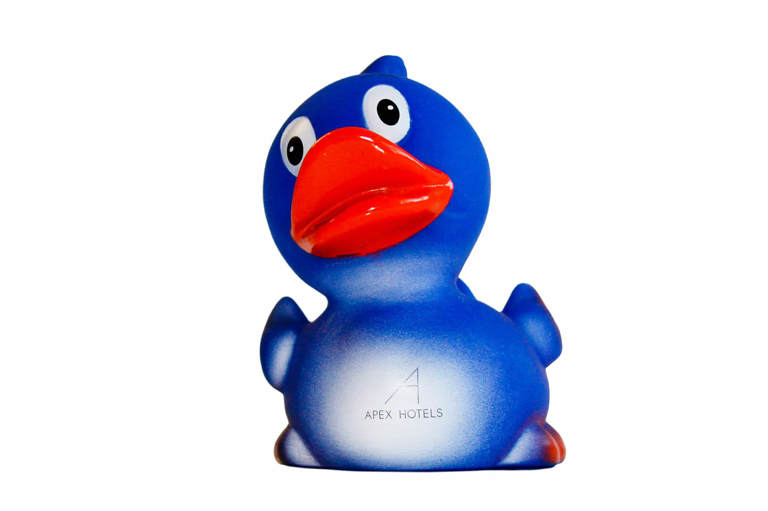 City of Bath
In 2017, our Apex City of Bath Hotel opened its doors and welcomed Oliver, our first duck to be named after a biscuit. While not as hard and dry as a Bath Oliver biscuit, our duck likes to be paired with a bit of cheese and is just as yummy!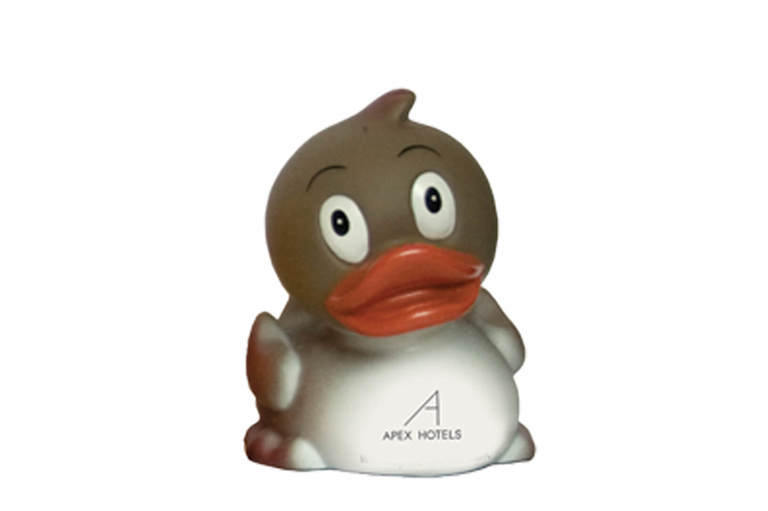 Waterloo Place
Named after the main man behind the brand, Earl Grey, Earl sure does love a little bit of English breakfast every morning. Before Apex Waterloo Place Hotel took to the streets, Charles Grey (the 2nd Earl of Grey) was given the Freedom of the City in 1834 at a ceremony in our building, which was called the Waterloo Hotel at the time (Est. 1819 – 1898).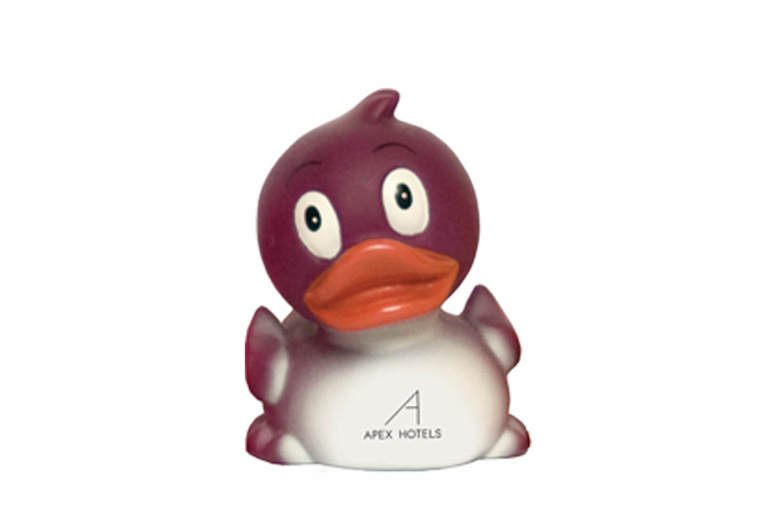 Grassmarket
Oh behave. As Apex Grassmarket has an international hotel status, we needed our very own international man of mystery – or duck in our case. Austin may be as cheeky as Austin Powers but we don't think he's as popular with the ladies.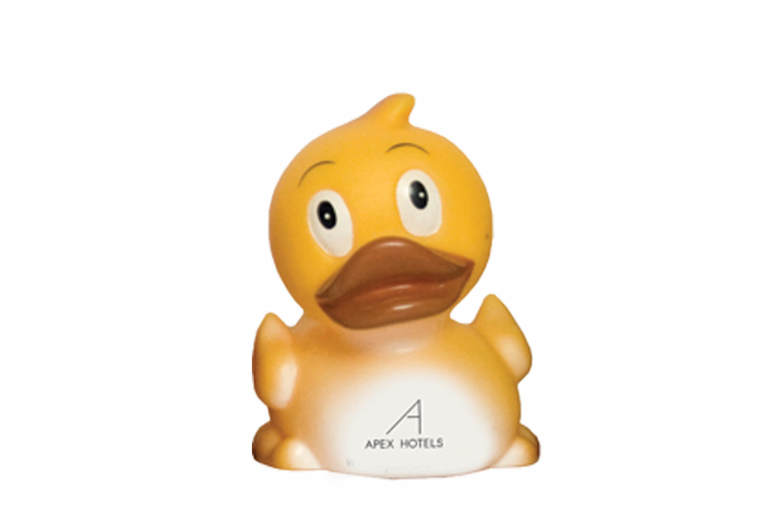 City of London
Everyone meet Edwin, our proper little gentleman. His classic look embodies his namesake, London architect, Sir Edwin Cooper, who was famously known for his 'essentially classical' style.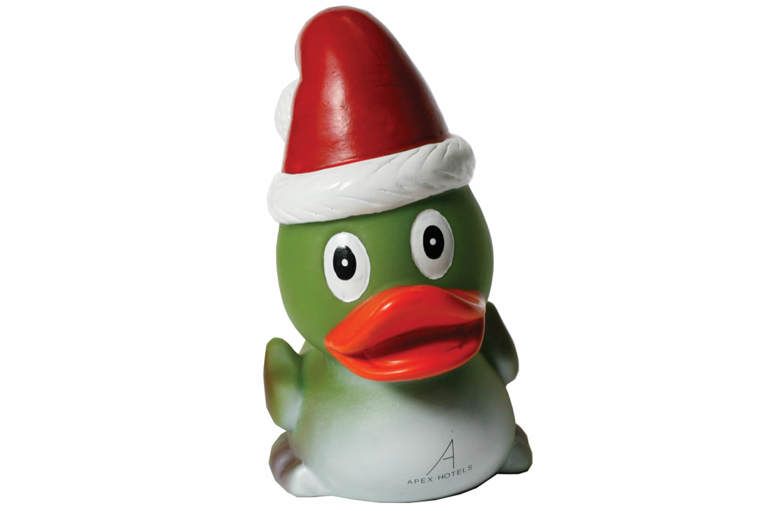 Sprout
Say hello to Sprout, our Christmas duck, only available throughout the month of December! Paying tribute to the classic seasonal side dish, Sprout's rich green colour and special Santa hat are truly one of a kind.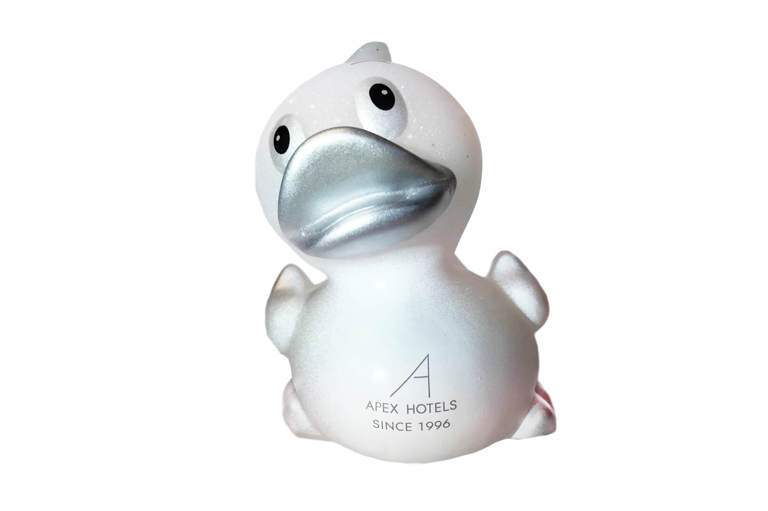 Springy
Forget waddling, our Springy sprung into the gang in 2016 in celebration of our 20th anniversary. Named after Apex Hotels founders and owners, The Springford Family! With some extra sparkle, Springy made our guests' stays even more magical.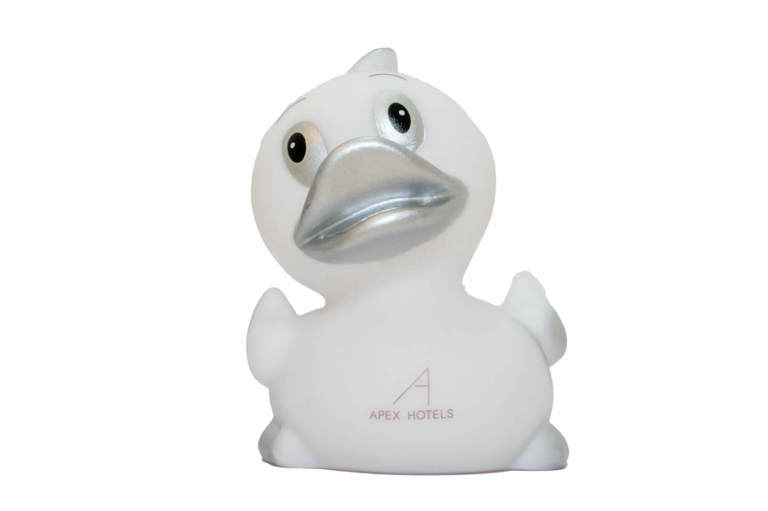 Penny
We welcomed our 25th anniversary duck, Penny, to the gang, in 2021. Since silver is the traditional gift of this milestone, there was no better name than one originating from the penny coin, which until the late 18th century was minted in silver.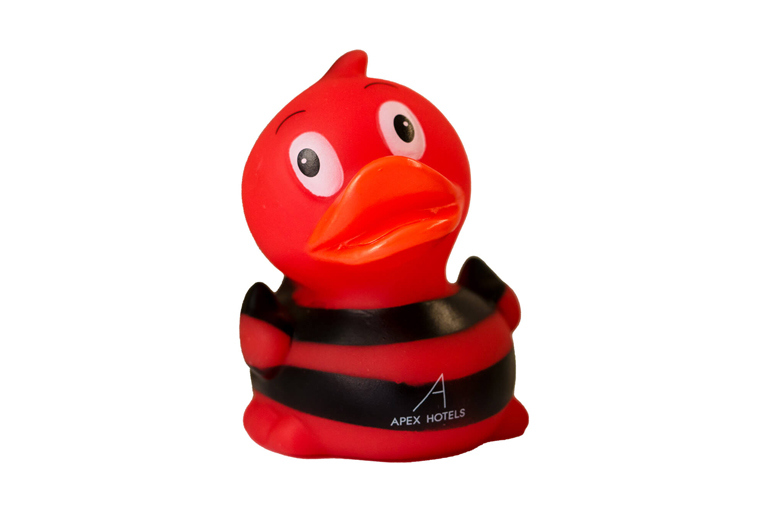 Splasher
You've heard of Gnasher but meet Dennis' new BFF and pet, Splasher! Apex City Quay Hotel & Spa's striking red and black 20th anniversary duck was born in 2023 in partnership with iconic Dundee comic, Beano. This mischief-maker joins our daredevil Mick and is the perfect addition to our flock. Result!