Dining at Apex Grassmarket Hotel
We're more than just a restaurant. At Metro, we understand that food isn't just about flavour, it's about the experience too! Whether you're in the mood for a light continental or full Scottish breakfast, a three-course meal, or a cocktail at the bar to kick-start your evening, we have it all here. Our chefs have taken the very best of Scottish produce and fused it with exotic inspirations to create a menu that delights and excites.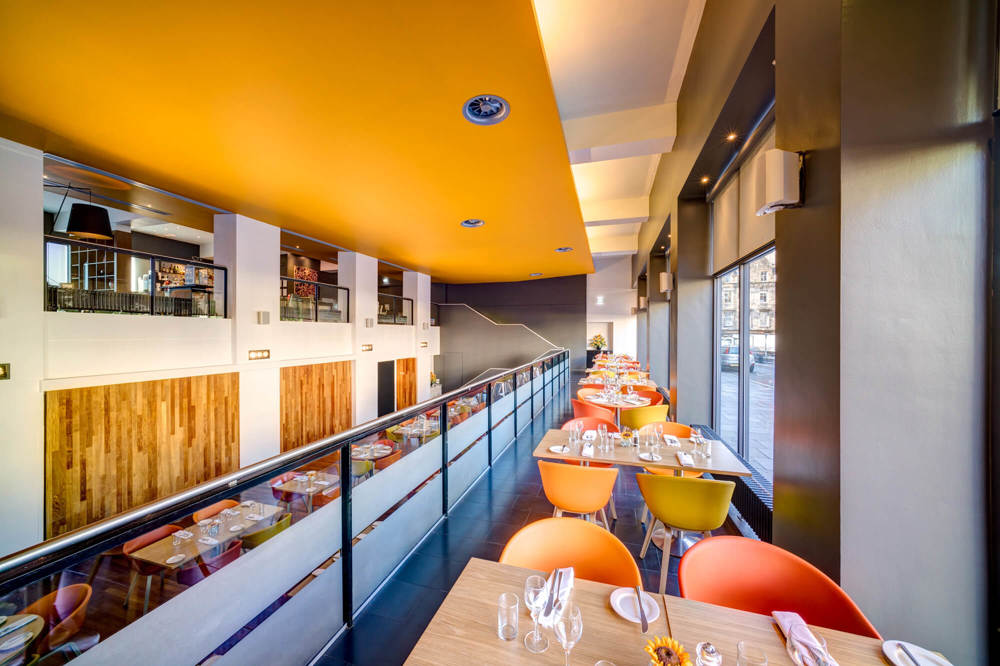 Metro at Apex Grassmarket
Spectacular food, and the views to match! What better way to enjoy a meal in Edinburgh than onlooking the remarkable Edinburgh castle? Enjoy arguably unrivalled views through wall-to-wall windows and allow us to take your taste buds on an exciting journey – the ultimate dining experience awaits.
Discover