Apex City Quay Hotel & Spa
Welcome to Apex City Quay Hotel & Spa, we hope that you'll enjoy your stay with us in the City of Discovery. Please find below some helpful information for during your stay and don't hesitate to let us know if you have any requests or if there's anything we can do to make your stay with us extra special.
Travel Guidelines
Please ensure you follow the latest local government guidance while travelling to our hotel.
In the hotel
We're known for our cleanliness - as part of our Apex Assured promise, our cleaning procedures mean those frequently touched areas get some extra TLC, and there are plenty of hand sanitiser stations throughout the hotel. In line with our Apex Assured policy we recommend that staff and guests maintain a friendly distance for everyone's safety and protection, and face masks are a personal choice. Sit back, relax and enjoy your stay in our world of comfort and style.
Chat to us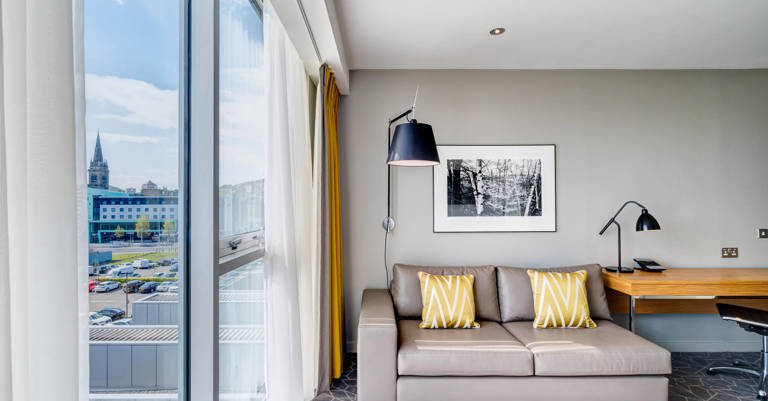 In your room
We've enhanced our cleaning procedures across the hotel and in your room, giving special attention to all those high touch areas. We've also made your room clutter-free, to help remove any unnecessary touchpoints, but should you need a pen and paper or a travel guide to help plan your adventures, we're on hand to help – all you need to do is ask.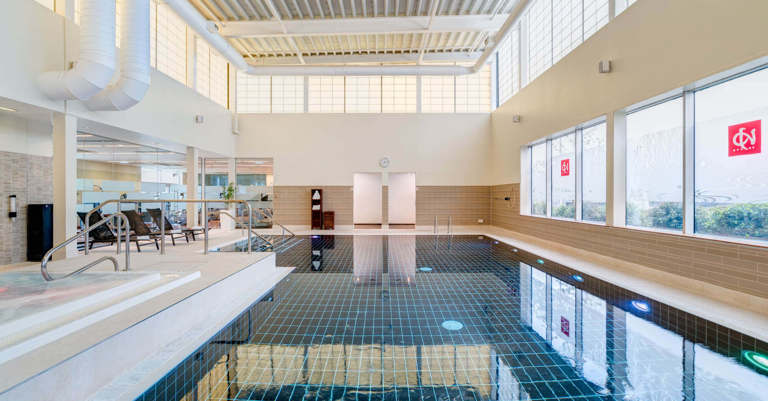 Yu Spa
Yu Spa has everything you need for a day of relaxation and to make your stay extra special. Our luxury fitness and wellness facilities including our spa, swimming pool, sauna, steam room and gym are open, free to use at any time. We offer a collection of professional treatments designed to soothe the body, mind and spirit. We follow a thorough cleaning schedule for your safety and comfort.
Call Yu Spa
Yu Spa opening hours
Mon - Fri, 06:30 - 22:00, last entry 21:30
Sat & Sun, 08:00 - 21:00.
Our pool opening times for children (under 16) are
Mon - Fri, 09:00 -11:00 / 14:00 - 18:30
Sat & Sun, 09:00 - 11:00 / 14:00 - 19:30.

Use of the pool is subject to capacity limits and spaces are on a first come first served basis.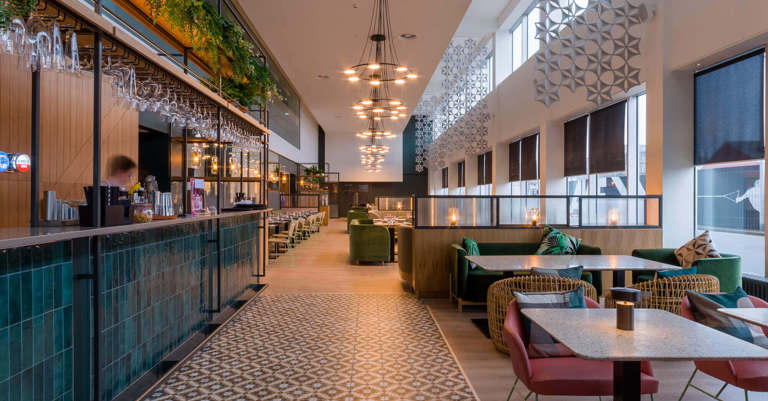 Food & Drink
Quayside Bar & Grill is open for breakfast, lunch and dinner. Come and enjoy delectable dishes in delightful surroundings. Due to high demand, we encourage you to book your breakfast time prior to arriving by calling us. You can dine with us until 21:00.
MENUS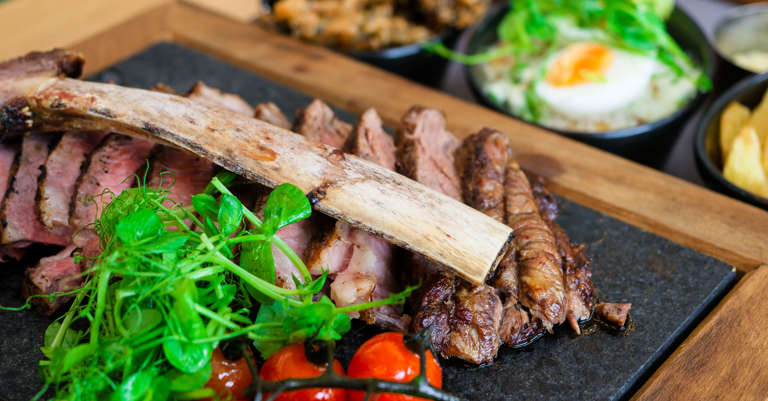 STEAK NIGHT
Available everyday between 18:00 – 20:30 for just £65.00 between two! Our chefs have poured their love of cooking into crafting the perfect meal. Tuck into our top-quality Tomahawk Steak to share with tasty trimmings including onion rings, salad, chunky chips, juicy cherry tomatoes and a peppercorn & bearnaise sauce. Plus, enjoy sipping on a bottle of house red wine – it's a match made in heaven. To book please call 01382 202 404.
Breakfast
Monday – Friday
07:00– 10.00
Saturday- Sunday
08:00 – 11:00
Dinner
Monday - Sunday
18:00 - 21:00
IN-ROOM DINING

Please dial 870 to order. A tray charge of £5 is applicable.

Available daily, 18:00 - 21:00

All our food is prepared in a kitchen where nuts, gluten and other food allergens are present. Our menu descriptions do not include all ingredients. If you have a food allergy or intolerance, please let us know before ordering. Full allergen information is available, please ask a team member for details.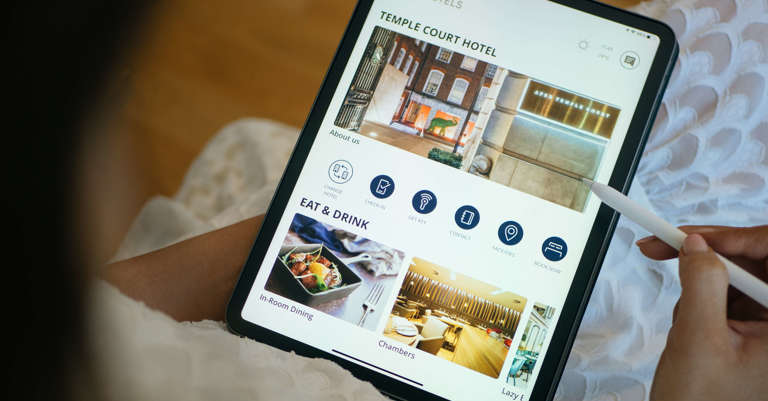 APPY DAYS!
Download the Apex Hotels & Rewards app to manage your stay from check-in to check out. Book a spa treatment, make a restaurant reservation plus access exclusive in-app offers, live chat, city guides and more in a tap or swipe. One app, endless rewards.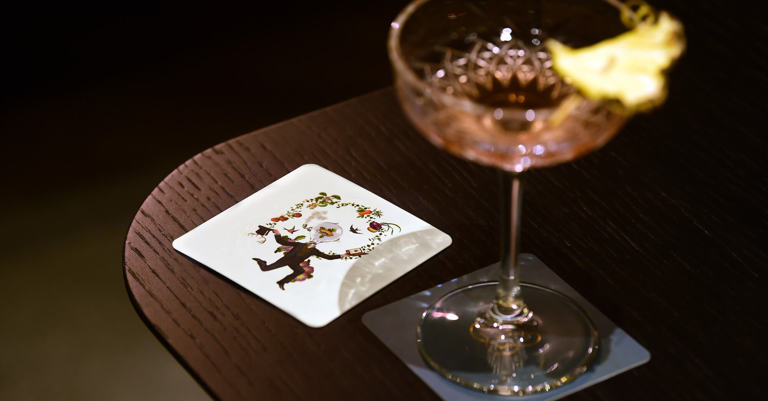 WANNA BE A VIP?
Sign up here to become an Apex Insider, enjoy 10% off plus access to other amazing benefits and rewards every time you stay. Plus, be the first to hear about our latest offers, exclusive promotions and much more...
BECOME AN INSIDER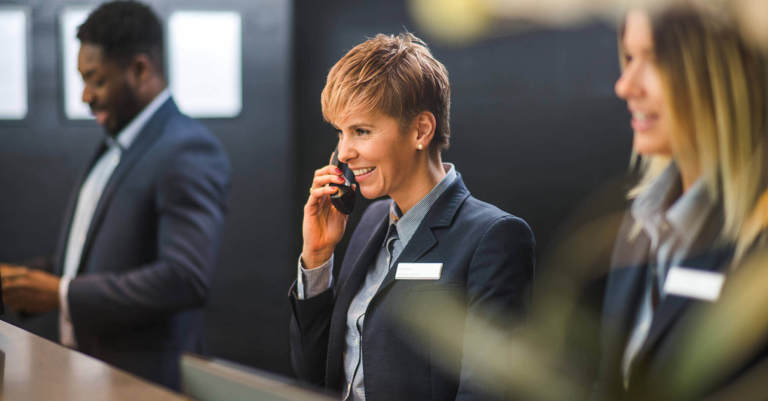 Express Check-Out
Your time matters to us so why not check-out online to speed up your departure. All you need is your Apex Confirmation Number; and at the end of your stay just click the link below to view your bill and check-out. Just remember to drop your key in the dedicated box and have a safe onward journey.
Check-Out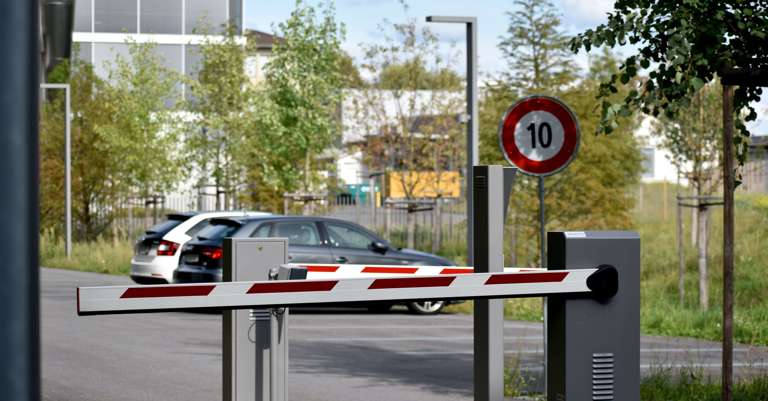 HOTEL CAR PARKING
Spend less time stressing and start your adventure sooner with our on-site car parking for just £5 per day of your stay! From paying to parking, find out all you need to know in our Dundee FAQs.
VISIT FAQ's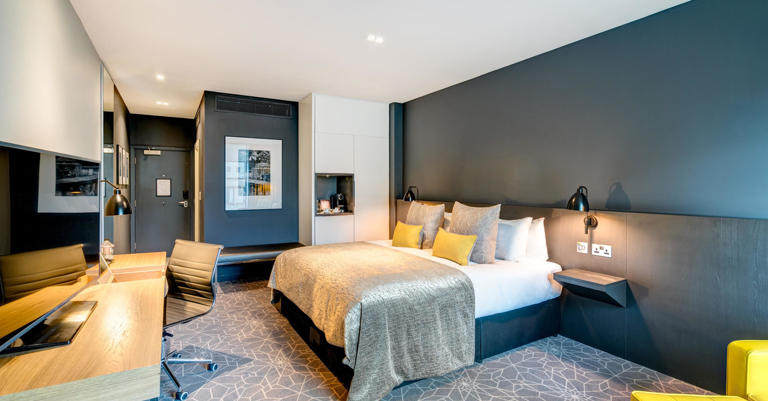 Feeling Unwell?
If you begin to feel unwell and develop any COVID-19 symptoms (high temperature, a new, continuous cough or loss or change in sense of smell or taste) during your stay, we ask that you please stay in your room and call reception by dialling 0 on your in-room telephone. We will then be able to assist you in taking the next steps.