Day one
Morning
Arrive with comfy shoes and lots of energy. It's easy to make your way from the airport by tram or to take a short walk from Haymarket or Waverley train station to any of our Edinburgh hotels.
Unpack and take a stroll to visit Calton Hill just along from Apex Waterloo Place Hotel. A short climb and you'll be amazed with 360° views of Edinburgh and on a clear summer's day, you'll be able to see all the way across the city to the Firth of Forth. 
Afternoon
Head up to Edinburgh's trendiest shops and bars on George Street. Shop 'til you drop in the luxury Harvey Nichols in St. Andrew Square or indulge in a spot of window shopping on Multrees Walk - your designer wish list will be endless after a short stroll!
An afternoon of shopping deserves a treat. Pop in to Apex Waterloo Place Hotel, just off Princes Street, for a delicious Afternoon Tea and a glass of Prosecco to relax. Or, if you want to soak up the sun, pop along to the city's bustling Grassmarket and enjoy a bite to eat al fresco. 
Evening
Whether you're staying with us in the West End, New Town or Grassmarket, take some time to relax and unpack before dinner. Edinburgh is packed full of restaurants for all tastes. From Mediterranean to Indian to Chinese and Italian, you'll be spoilt for choice.
One of our favourites is The Witchery on the Royal Mile. The restaurant is unique and daring, delighting taste buds with Scottish ingredients until late each night. Much loved by locals, The Witchery offers fine Scottish dining and is known for its exceptional service.
The Royal Mile includes a variety of ghost and history tour companies. After dinner, check out The Real Mary King's Close or take a Mercat Tour. Both offer award-winning guided tours exploring Edinburgh's hidden and haunted past.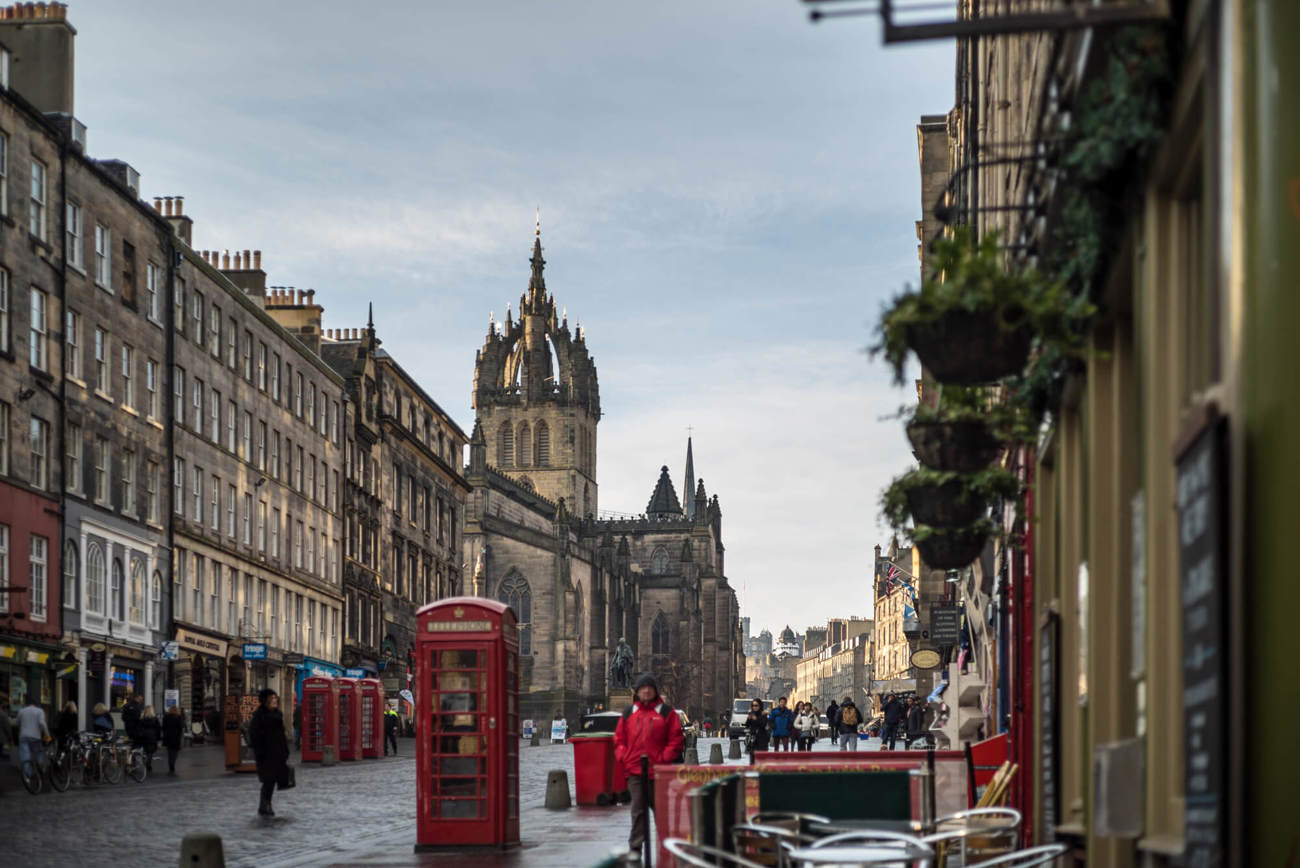 Day two
Morning
After a great night's sleep in one of our dreamy beds, you'll wake up feeling refreshed and ready to take on the day. We take breakfast seriously here at Apex and offer up a wide range of delicious continental and cooked items - the best fuel for a day exploring. If you're up early, take the bus down to Leith (number 35 opposite Museum of Scotland near Apex Grassmarket Hotel or number 22 at the back of Apex Waterloo Place Hotel) and enjoy brunch at Mimi's Bakehouse with an award-winning cupcake or pastry as a sweet treat. The quirky and colourful streets really shine in summer so make the most of the good weather and snap some photos for Instagram!
Catch the number 35 bus back up into town and get off opposite the parliament, this takes about 20 minutes. From here, take a hike up Arthurs' Seat, Edinburgh's dormant volcano. At 251m above sea level, your climb will be rewarded with stunning views of the city and the Forth River. Leave a few hours in your schedule to make your way there and enough time to climb then appreciate the showstopping views. This peak is a bit tougher than Calton Hill so if you'd rather something a bit more relaxing, why not make the most of the Scottish Parliament's summer recess and book a tour? You'll get to explore behind-the-scenes and areas you wouldn't otherwise have access to. Find out more.
Afternoon
An afternoon spent exploring Edinburgh's Old Town is not to be missed on your city break. History buffs will definitely want to pay a visit to Edinburgh Castle and the Royal Mile. Edinburgh Castle is a famous icon on a World Heritage Site and includes guided and audio tours, plenty of interesting history and even a Crown Jewel shop. Venture out on to the Royal Mile to visit traditional Scottish shops and boutiques and choose a souvenir to take home.
Evening
Celebrate on your last night in Edinburgh with a trip to the theatre. Whether you're with the girls, family or on a romantic break, Edinburgh Playhouse offers a variety of shows year round. Previous shows have included The Lion King, Jersey Boys, Billy Elliot and Mamma Mia and tickets are available at atgtickets.com. Mamma Roma just across the road offers a delicious and reasonably priced pre-theatre menu with friendly, fast service to make sure you're on time for your show.
After the show, stop in at one of Edinburgh's trendy bars for late night drinks. We love the wide selection on George Street, but our favourite is Hoot the Redeemer on Hanover Street, between George Street and Princes Street. This quirky 1950's style funfair offers a make your own cocktail machine and alcoholic ice cream - the perfect tonic for a warm summer's night.
Whatever you choose to do in Edinburgh, you know that you'll get a dreamy night's sleep and warm welcome when you stay with us. Explore our Edinburgh hotels.