We all understand the importance of living a healthy life. Someone who's an expert when it comes to healthy eating is award-winning entrepreneur Lauren Leisk. Lauren founded free-from company Fodilicious; an innovative free-from food business that offers all natural, premium meals and snacks that cater to a wide range of diets including gluten free, certified by Coeliac UK, vegan, nut free, and are the UK's first low FODMAP certified convenience products for gut health. Fodilicious snacks can be enjoyed by everyone as they are the perfect 'guilt-free' snack, containing no refined sugars and less than 100 calories per pack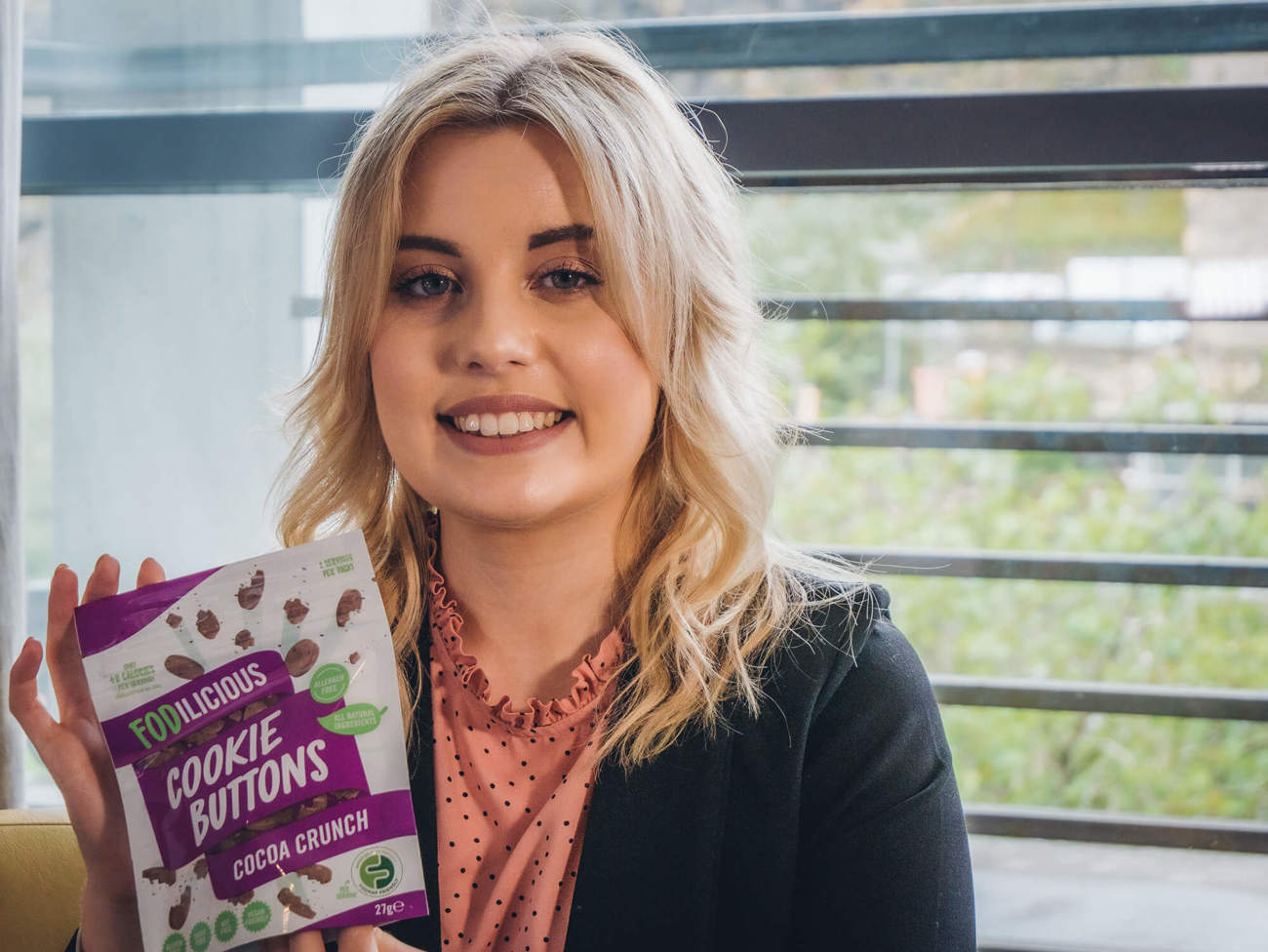 We're delighted to introduce the delicious Fodilicious cookie buttons as part of our in-room snack offering at Apex Hotels. Even though Fodilicious cookie buttons are free-from, they don't compromise on taste, which is one of the reasons we love them so much. The tasty and innovative treats are now available in a range of our bedrooms and suites and we can't wait for you to try them.
Staying healthy whilst travelling is something we're passionate about. All our hotels offer healthy options on our menus and comfortable beds so you can get a great night's sleep. Our hotels in Edinburgh, Dundee, London and Bath have fully equipped gyms so you won't disrupt your workout routine when travelling for work or play, and our Waterloo Place, Grassmarket and City of Bath Hotels also have swimming pools.
We sat Lauren down and asked her how an entrepreneur passionate about healthy living maintains a clean lifestyle whilst travelling. Here are her top tips:
Keep healthy snacks to hand! Lauren always keeps a packet of Fodilicious cookie buttons in her bag when she's travelling for work because it means she can nibble on them between meals. Bringing snacks with you means you'll be less likely to buy unhealthy food when you're on the go - even better when the snacks are delicious!
Get a good night's sleep. We pride ourselves on dreamy beds and super soft linen so you can get a great night's sleep. We know how important getting your full eight hours is, especially when you're travelling for work. Never underestimate the importance of a good night's sleep - read about the health benefits here.
Stay hydrated. When Lauren's travelling, she always makes sure she's hydrated by drinking plenty of water. Drinking water whilst travelling is super important, especially during long journeys. Did you know that staying hydrated can help combat tiredness, improve concentration and can even better your skin and appearance? Make sure you don't forget your in-room complimentary bottle of water when you stay with us.
What are your top tips for staying healthy whilst travelling? Let us know on social media and tag us @apexhotels.