Set in a cosy bend of the River Avon, the historic city of Bath has drawn visitors from across the world ever since the discovery of its mineral springs. The city's Roman Baths sit in the town centre surrounded in every direction by white stone townhouses and tearooms dedicated to serving up the perfect cuppa. It's the perfect place to indulge in a spot of relaxation with a loved one. Here's what you need to know for a romantic trip away in Bath.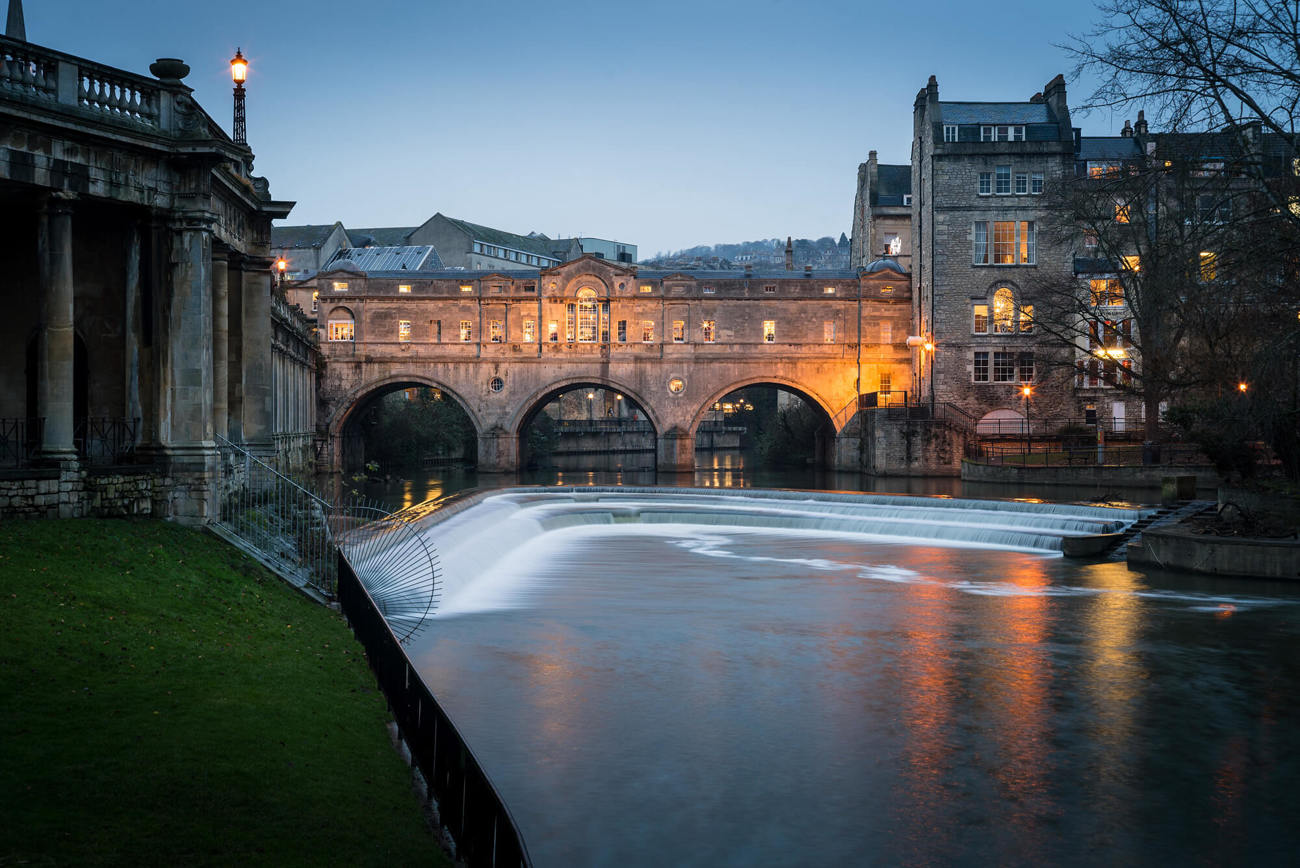 Romance
Bath has been a draw for couples since local writer Jane Austen's day. Wander the Avon riverbank at dusk, when the sun bathes the beautiful white city in gold and take in all the scenic surroundings. Why not ask one of the locals to take a picture of you and your loved one to capture the moment? You won't find a better backdrop for a photo!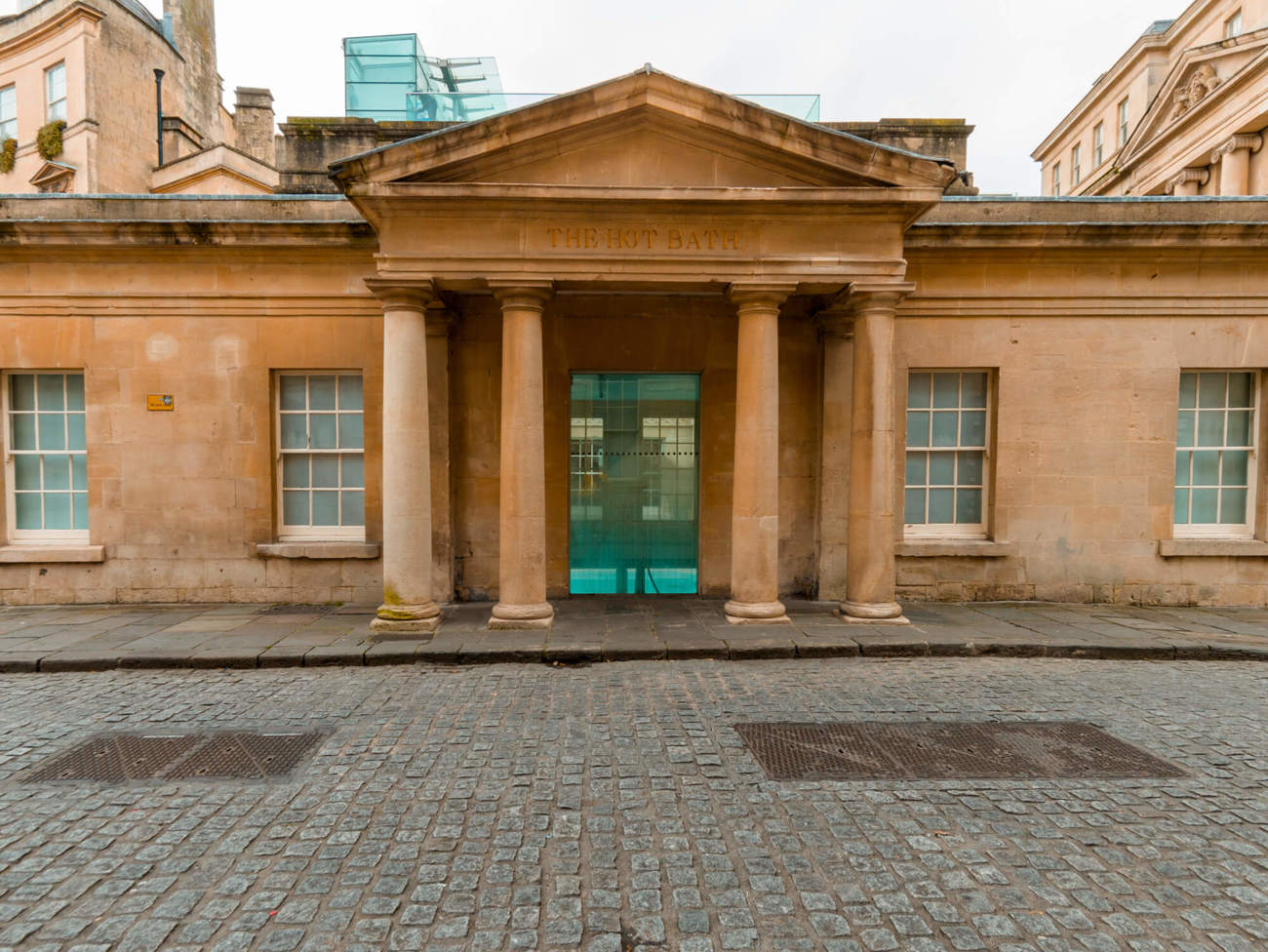 Relaxation
Do as the Romans did and head for the baths. You can't soak in the original Roman baths these days, but the next best thing is a full-on pampering session in natural thermal waters at the Thermae Bath Spa. Take a dip in the warm waters and soak up the views of the city from their open-air rooftop pool. We've got a Thermae Bath Spa Experience that'll allow you to make the most of this stunning attraction.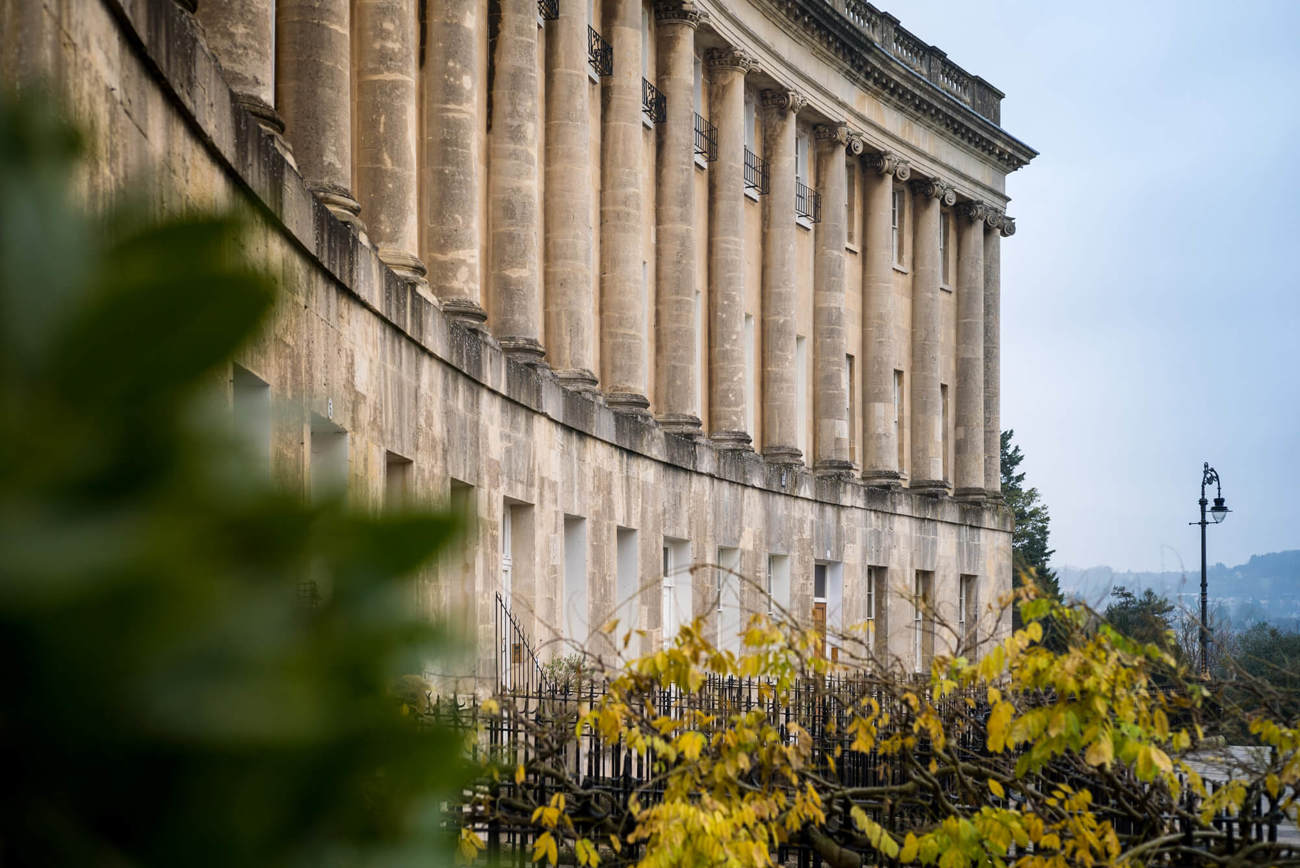 The Royal Crescent
No list of romantic things to do in Bath would be complete without The Royal Crescent. The grandeur of Bath's most iconic landmark is a super romantic conversation starter. Imagine the colourful lives of the past inhabitants of such an address whilst taking a leisurely picnic on the lower lawn. What could be more romantic than a spring picnic in the UK's most scenic spa town?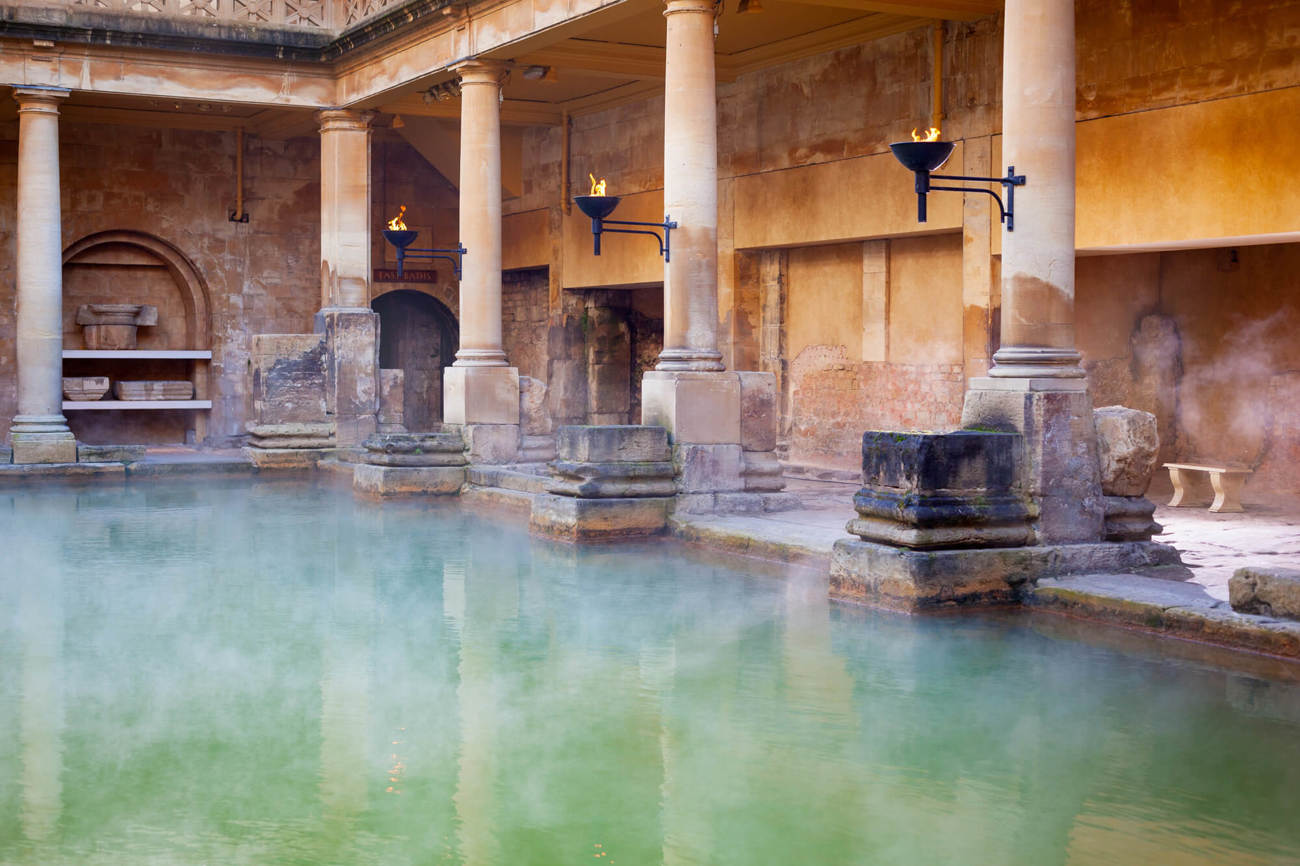 THE ROMAN Baths
The Roman Baths have been one of the most visited places in Britain for more than 2,000 years. Here you can walk on the very same pavements the Romans did all those years ago and immerse yourself in their history and culture. You'll get to explore the Great Bath, the Roman Temple, and you can even taste the mineral-packed spa water which comes out of a special water fountain. The Beau Street Hoard is also worth seeing. That's the 17,577 Roman coins that were found under the new Gainsborough Hotel in 2007.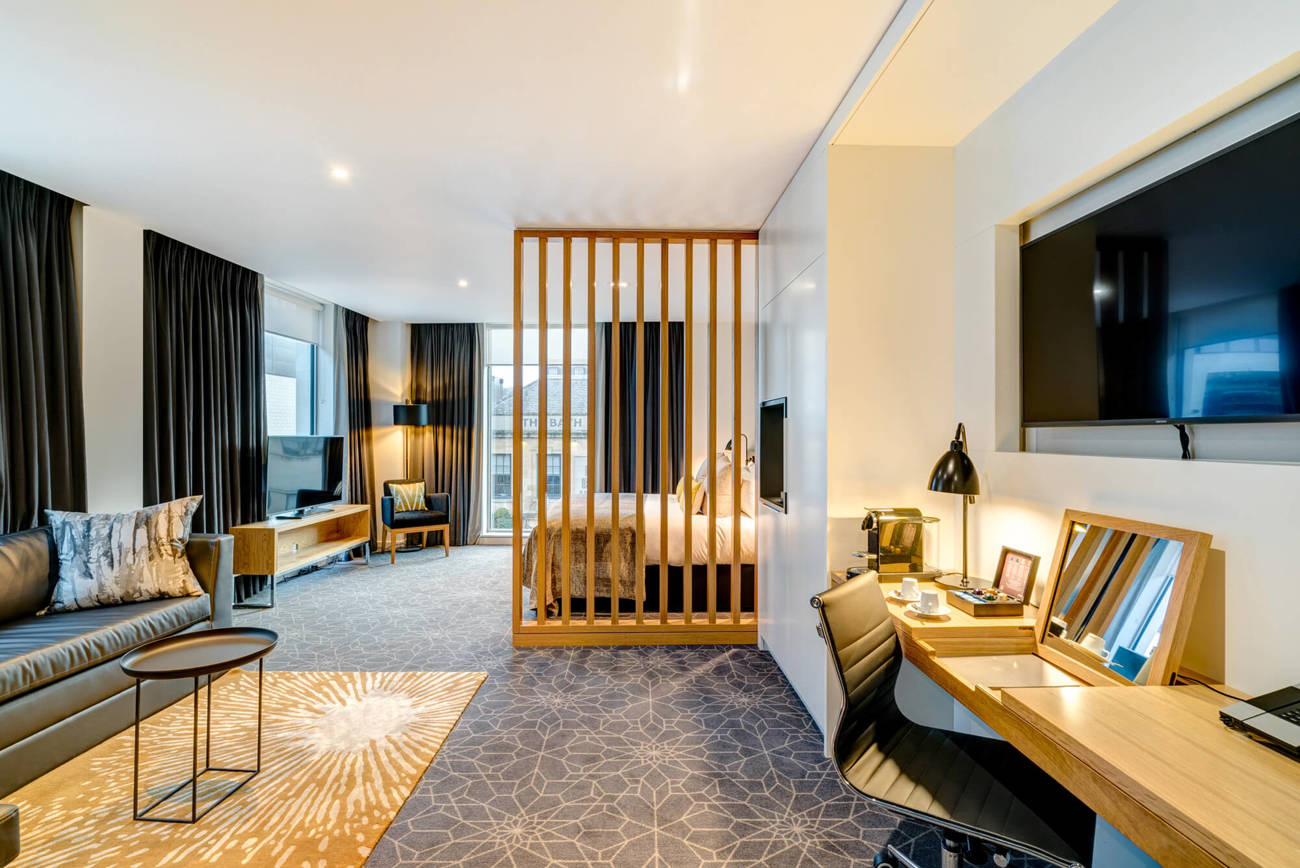 Where to stay?
After exploring all the city has to offer, you'll want a relaxing and luxurious place to rest and recharge. Our Apex City of Bath Hotel is the perfect place to get a great night's sleep. With stylish bedrooms, a contemporary restaurant and bar, and a luxurious swimming pool with spa facilities, it's a great place to unwind and spend some quality time with your loved one.
We hope you'll join us for a relaxing break in Bath soon!