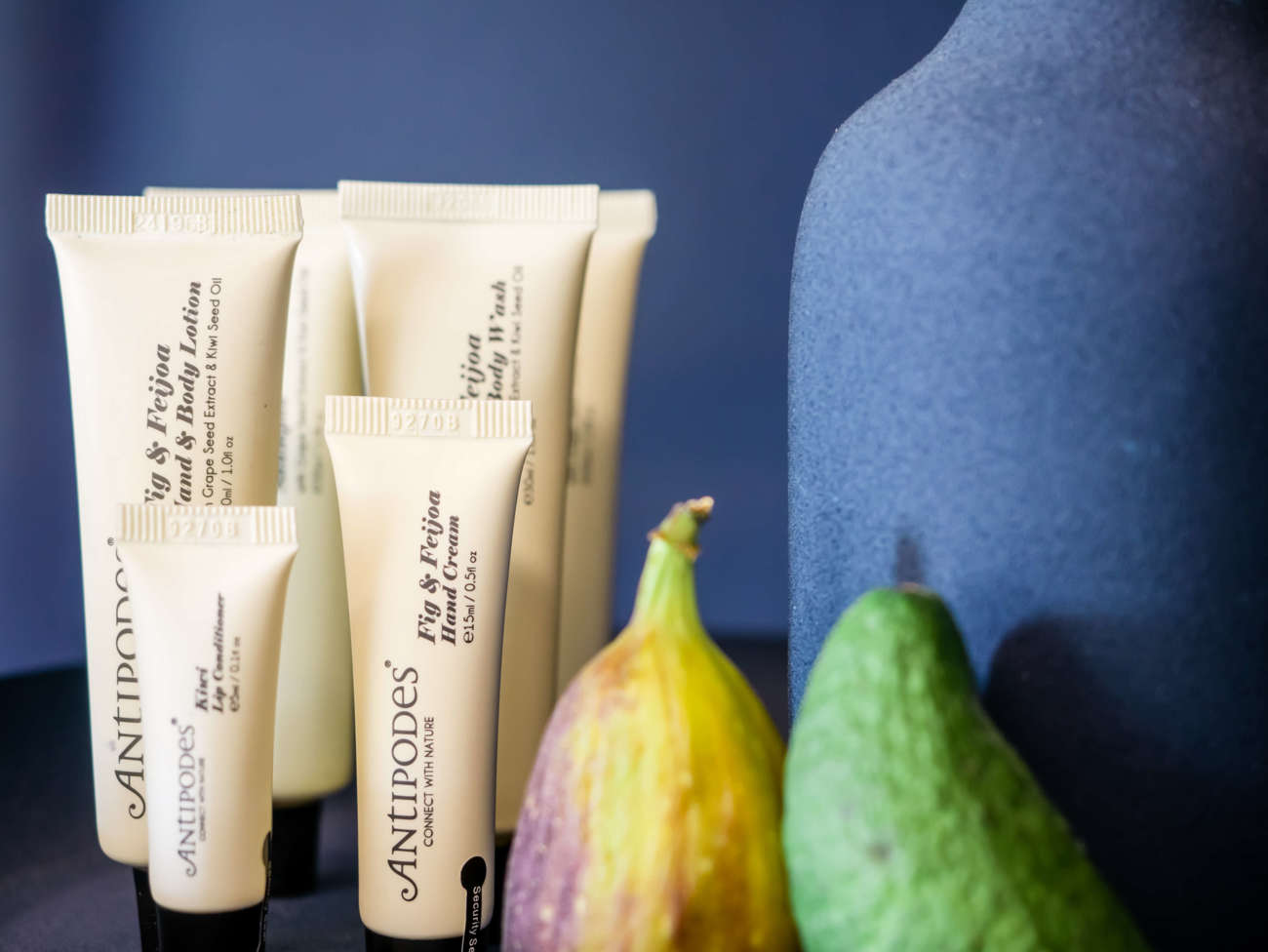 The family-owned, independent hotel collection will be the first UK partner of beauty brand Antipodes, originating from New Zealand. The partnership will see the brand's Fig & Feijoa bathroom collection supplied across Apex's 10 hotels.
Made using OceanBound Material, which is collected in high risk areas within a 200 kilometre distance of coastlines or waterways that lead into oceans, the Fig & Feijoa products align with Apex Hotels' environmental promise to reduce, reuse and recycle.
Apex Hotels' head of procurement Marie Claire Watson said: "Protecting and improving the environment is just as important to us as creating memorable experiences. We're excited to be extending an innovative solution to our guests via VANITY GROUP and Antipodes that delivers on our environmental purpose to reduce waste and increase recycling. We can't wait to welcome eco-conscious travellers from all around the world."
Antipodes was first introduced to VANITY GROUP in 2019. The group distributes licensed cosmetic brands across skincare, haircare and hotel amenity products.
VANITY GROUP founder and CEO, Paul Tsalikis said: "Since inception, VANITY GROUP has worked hard to understand the intricate environmental issues that confront our hotel partners. We're thrilled to be marrying Apex Hotels luxury with the nature inspired beauty of Antipodes to create eco-conscious, sustainable stays, that promote the longevity of the tourism industry."
The indulgent Antipodes in-room experience is now accessible to guests staying in any one of Apex Hotels' 10 properties, exclusively distributed via VANITY GROUP.