The city has something for everyone – fabulous shopping, excellent restaurants and bars, and a fantastic buzz from Brick Lane to South Bank and beyond. For many, London is all about good old British history and culture with sightseeing top of the to-do list. 
For all of these reasons, we're pretty confident that the home of Big Ben – and big red buses – will be on the radar for many when it comes time to travel again.
So why not get in the mood for a future trip without even having to leave the comfort of your own home?
We've rounded up the best virtual tours the capital has to offer to whet your appetite – so why not settle in with a cuppa (or a cocktail) and enjoy?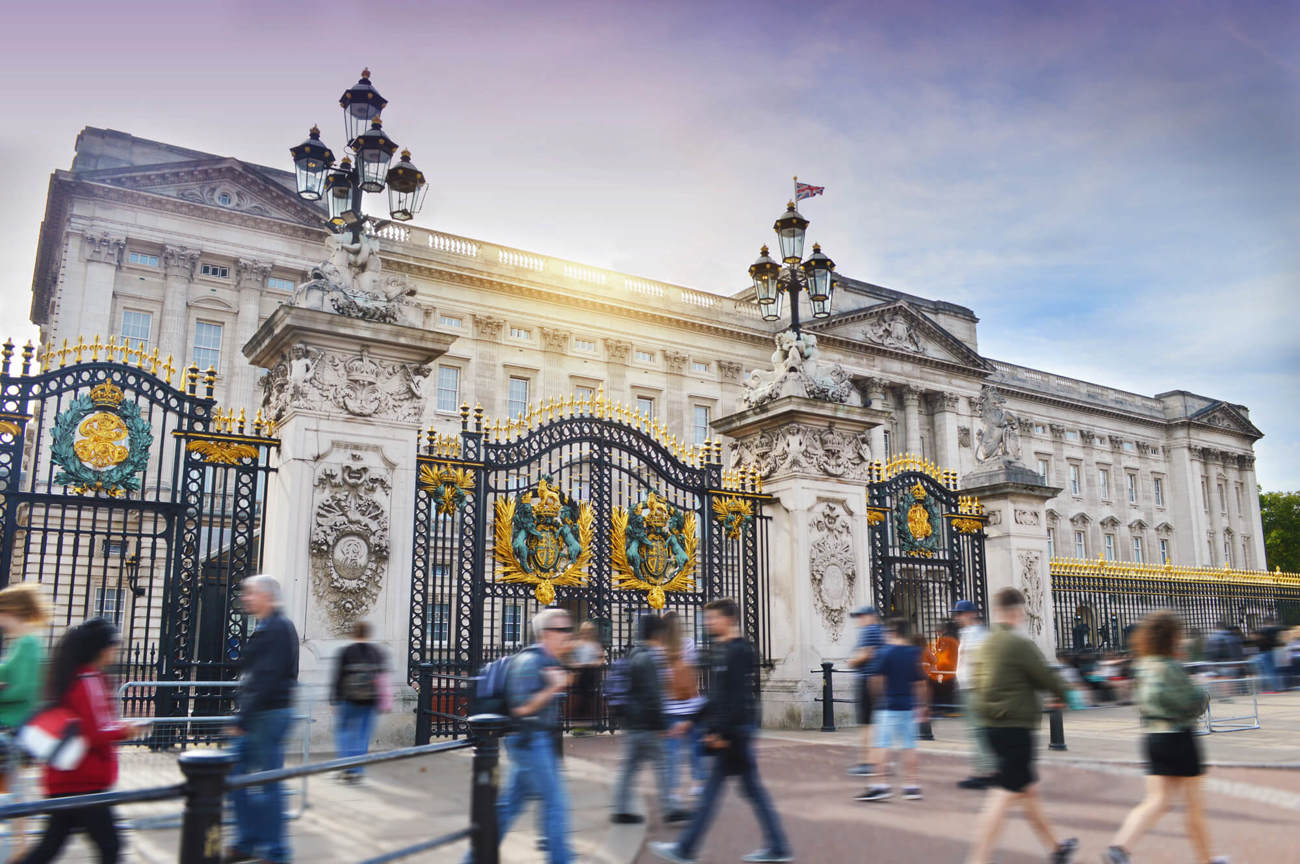 Buckingham Palace
The official residence of HRH Queen Elizabeth II, this palace needs no introduction. The iconic, gated London landmark has hosted some of the country's biggest celebrations – think Jubilees, Royal weddings and the annual Trooping the Colour to celebrate the Queen's official birthday. 
It's an absolute must on any sightseeing trip to London, and for now, the magnificent building can be toured online – with separate videos showcasing the Palace's Grand Staircase, White Room, Throne Room, and Blue Drawing Room. You'll feel like you're in an episode of 'The Crown'.
Windsor Castle
Whilst we're on the theme of royalty, why not add another Royal household to the list? Windsor Castle, both an official and private residence, is strictly speaking, outside of the centre of London – about 45 minutes' drive, to be exact. But, it's exquisite and well worth a visit for fans of the Monarchy. 
Treat yourself like a Queen (or King) and take a good look round for yourself from your very own home. Immerse yourself in a traditional State Banquet in St George's Hall, or see more of the Waterloo Chamber and Crimson Drawing Room over a spot of tea (although you may have to boil the kettle yourself).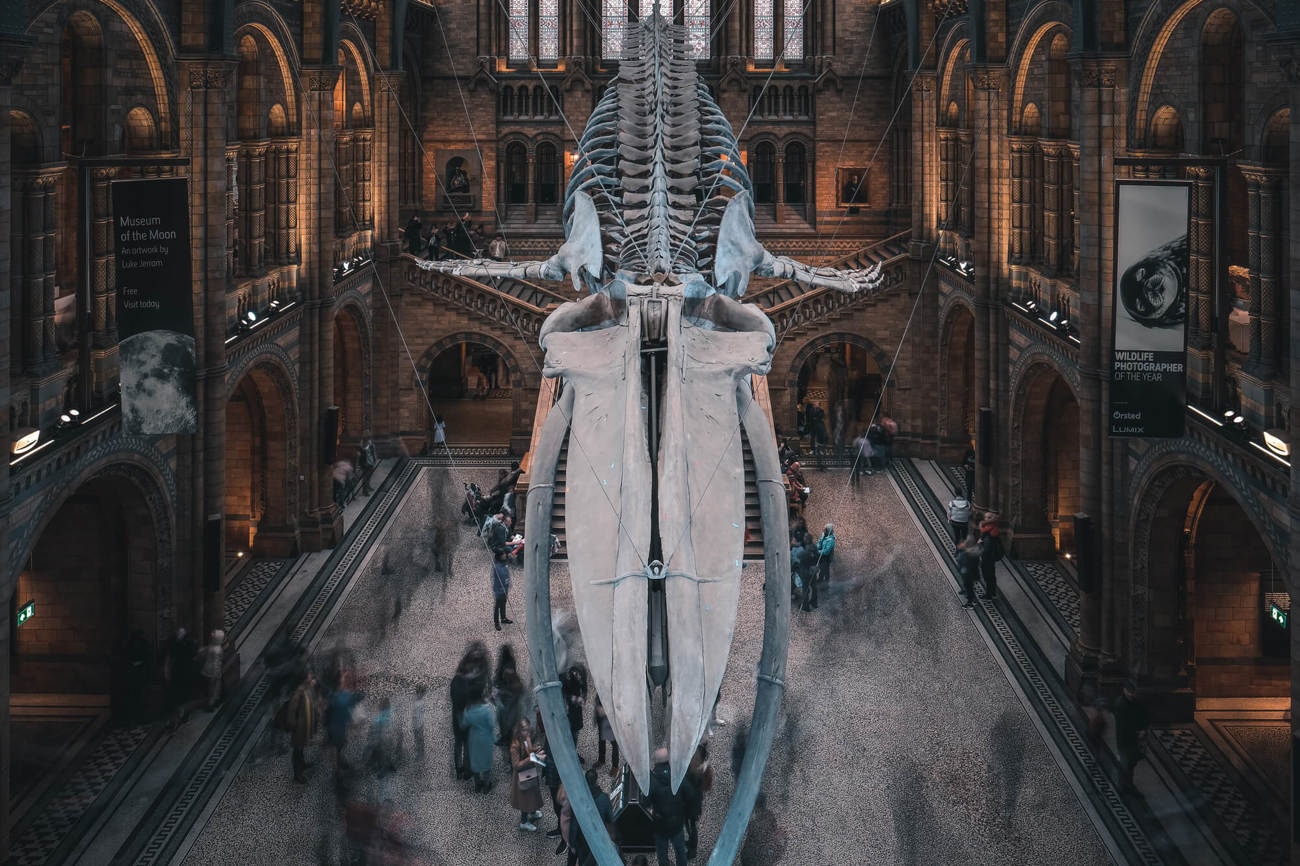 The Natural History Museum
No trip to the capital is complete without a day at one of South Kensington's three major museum attractions – especially if you have little ones in tow. From the museum's famous dinosaurs and models of the world's biggest mammals to the tiniest of creepy crawlies, the Natural History Museum's free galleries attract visitors from all over the globe.
And you don't have to miss out even if you can't travel, with 13 different virtual experiences including interactive sessions with scientists and guides narrated by Sir David Attenborough himself – this is more than just a virtual tour. And means you can plan out your next visit with a methodology any scientist would be proud of…
British Museum
The British Museum – the world's first public national museum – dominates Great Russell Street, in the Bloomsbury area of London, giving access to two million years' worth of human history, art, and culture. The vast collection across various galleries really does have something for everyone.
Until you can visit in person, you can lose yourself online as the museum's website offers plenty of ways to explore – from virtual visits to more than 60 galleries via Google Street View and up-close views of the collection, to behind-the-scenes podcasts and immersive audio tours.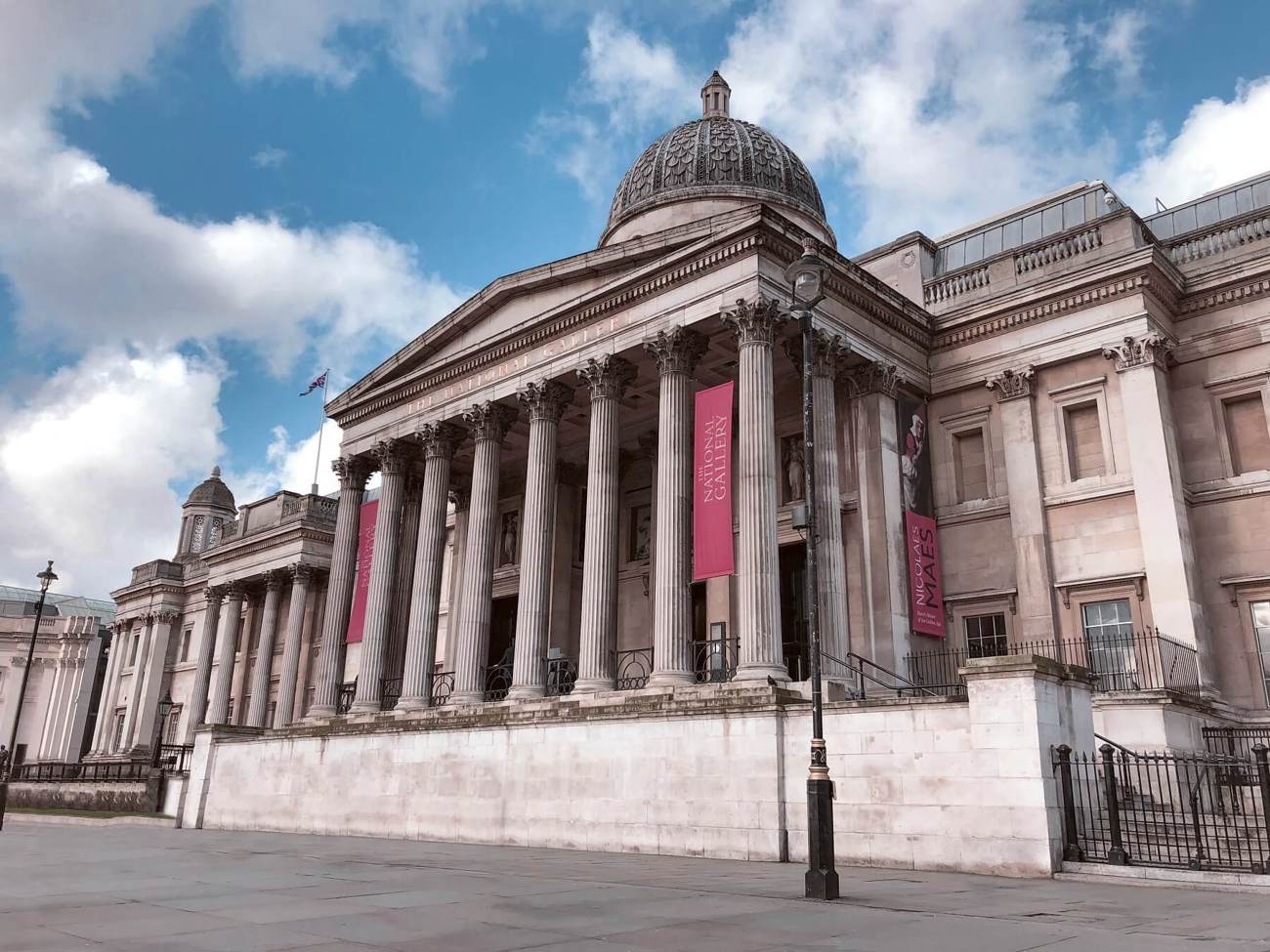 The National Gallery
Soak up some more culture on your armchair visit to London's most famous attractions with The National Gallery on Trafalgar Square. The historic landmark attraction houses a collection of more than 2,600 works from the Old Masters, Impressionist and Post-Impressionists, amongst others.
Unfortunately, we can't stand and gaze at these masterpieces close up at the moment, but you can still experience the museum – and pieces from Rembrandt, Da Vinci, van Dyck, Gainsborough and Monet. Three virtual tours allow you to 'step inside' the gallery – whilst the collection can also be searched via the website.
The Royal Air Force Museum
Celebrating and commemorating the first 100 years of Britain's RAF, this is a museum with a real difference. A range of exhibitions and interactive activities showcasing the history of aviation and the Royal Air Force is spread across five hangars and buildings on the former Hendon Aerodrome.
Perfect for anyone with an interest in aviation – or any little budding pilots – the museum is still offering plenty to keep you amused via its website until you can actually visit again, including tours of Hangar 4 (one of the 'Historic Hangars), Hangar 5 (The Bomber Hall) and the Graham White Watch Office. You'll be flying high afterwards!