London loves an afternoon tea. No visit to the capital is complete without indulging in the Great British tradition - we are a nation of tea drinkers, after all.
Afternoon tea in Britain dates back to the early 18th century when it was used to bridge the gap between the two main meals of the day, lunch and dinner. Today, it remains an extremely popular pursuit, offered in tea rooms, hotels and households across the country.
With hundreds of venues out there, ranging from small family owned cafes to luxury five-star hotels and quirky themed afternoon teas in quaint traditional tearooms, there's something to suit every occasion and budget. Here are our favourite three afternoon tea picks in London.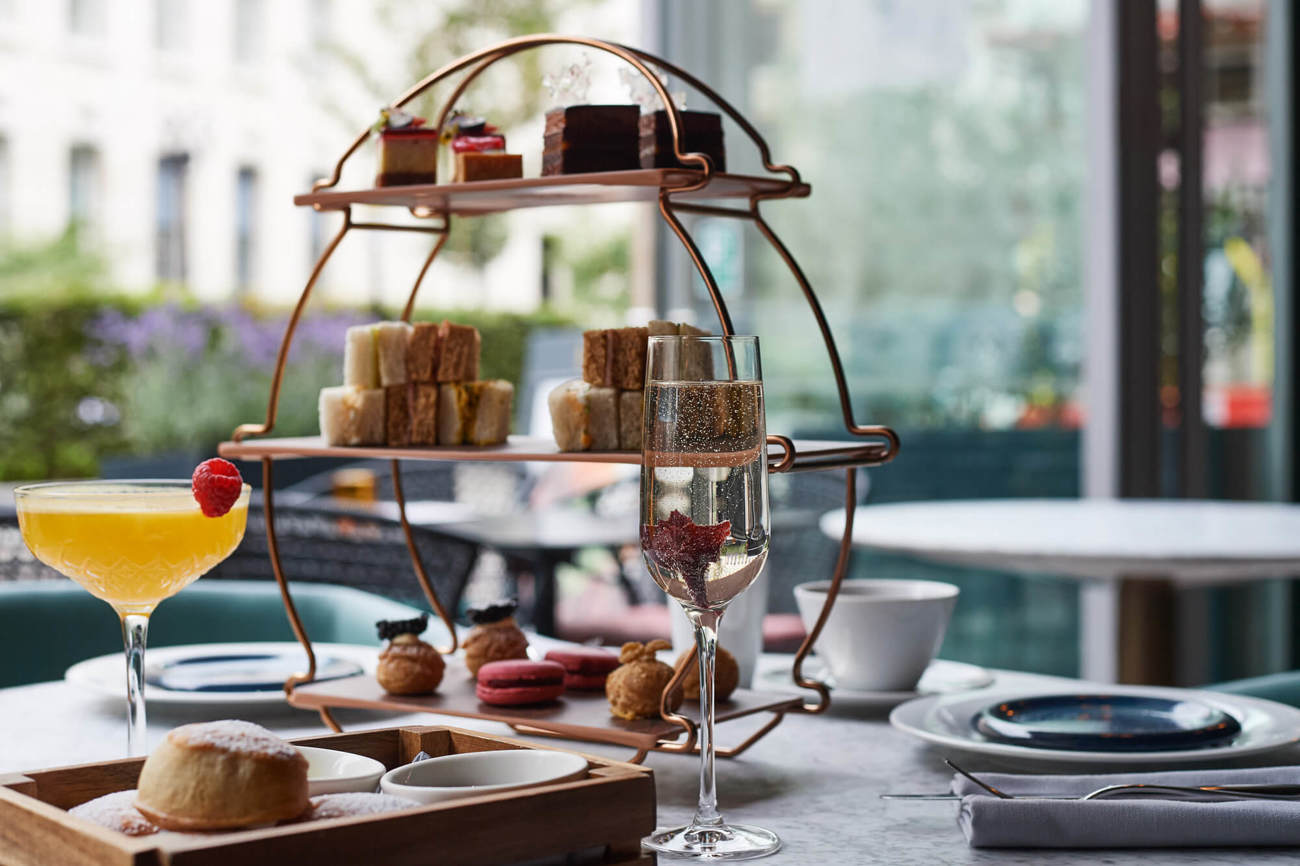 The Lampery
Let your imagination be teased and awaken your mind with our ginspired Afternoon Tea at The Lampery. Known for his outrageous character and illustrious lifestyle, our patron, Samuel Pepys liked to indulge - in all aspects of life - and this afternoon tea is certainly a worthy indulgence.
The gin-based cocktails pay homage to Pepys many ladies of London and are the perfect accompaniment to three decadent tiers of sweet and savoury treats along with a signature tea selection, all at just £30 per person. Equally charming mocktails are available for those looking to keep a clear head.
But why stop there? Give way to your heart's desire and upgrade with a chilled glass of Lanson Champagne from £35 per person.
The mouthwatering crustless sandwich selection consists of; Barentsz Gin and green-tea cured salmon, dill and cream cheese; coronation free-range chicken and coriander; cucumber and mint; hen's egg and watercress; ham, pea shoots and mustard mayonnaise.
Sandwiches first? Or straight in on the eye-catching treats? We won't judge you on how you take your afternoon tea, but the savoury choux filled with Gruyère cheese mousse provides and exciting explosion of flavour, while the irresistible beetroot and goat's cheese macaron is a delight for the senses.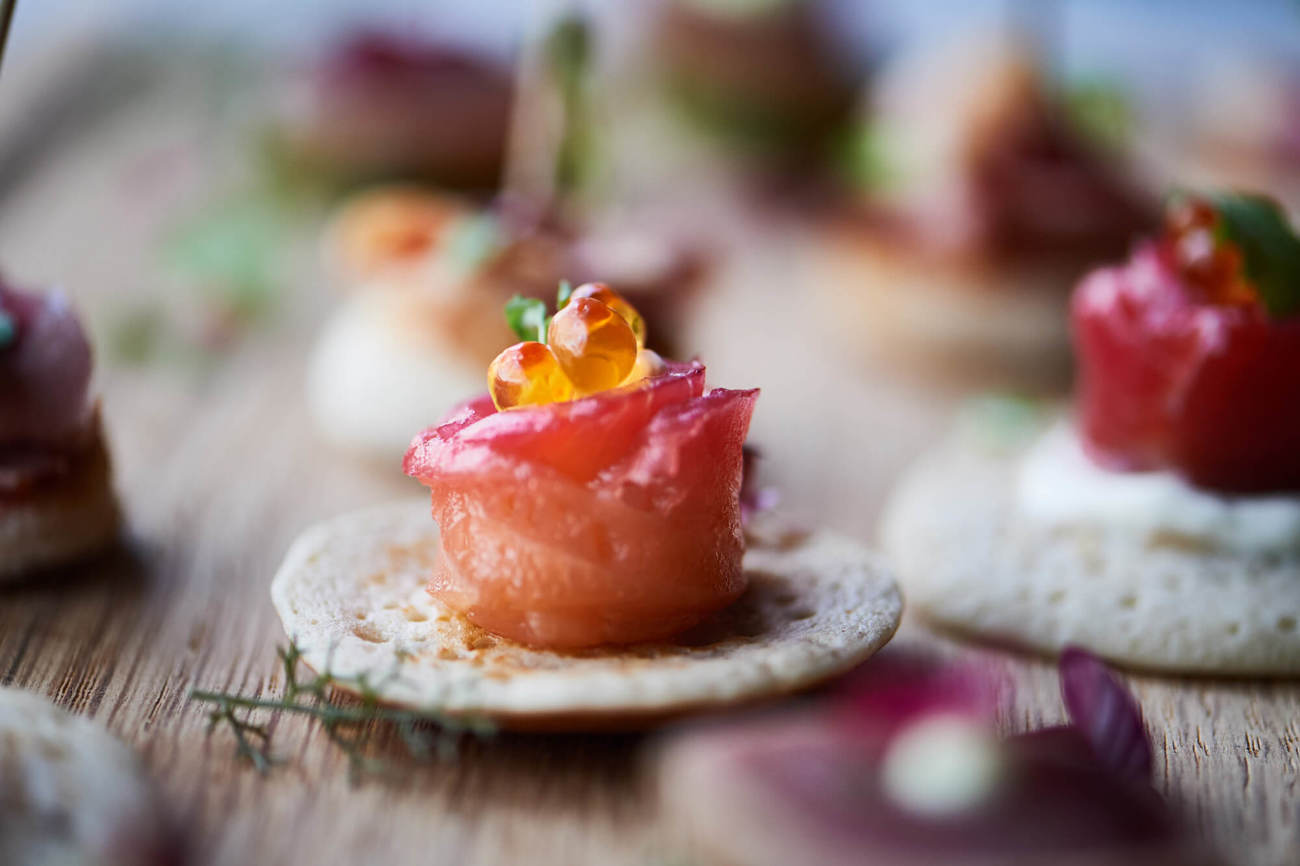 Kaia
A Japanese-themed afternoon tea is certainly a rarity in London. Set in the grand atrium at The Ned, this unique twist on traditional afternoon tea involves raspberry and lychee choux buns; temari sushi; and matcha-infused 'green' forest gateaux.
Served every Saturday between 2pm and 5pm, the Japanese Afternoon Tea is served on an Instagram-worthy spherical display, starting with a top layer of sushi - not your typical afternoon tea, but that's exactly why we like it.
We tucked into delicate pieces of salmon and tuna 'temari' sushi – meaning 'hand ball'. Think cute little rice balls topped with fish. Our favourite was the pickle onigiri, another little ball of rice, this time wrapped in nori and dotted with light, crunchy puffed rice balls. This savoury section comes with a scooped out lemon and lime containing a simple seaweed salad per person.
There's also a solid tea selection here – but if you're feeling extra indulgent, line up some sake or miso coladas to go with it. Priced at £30pp, sake from £4 a glass, cocktails at £11, prosecco £9, and Champagne £13 - as things go for London, it's not bad value.
For more information and opening times, check The Ned's site.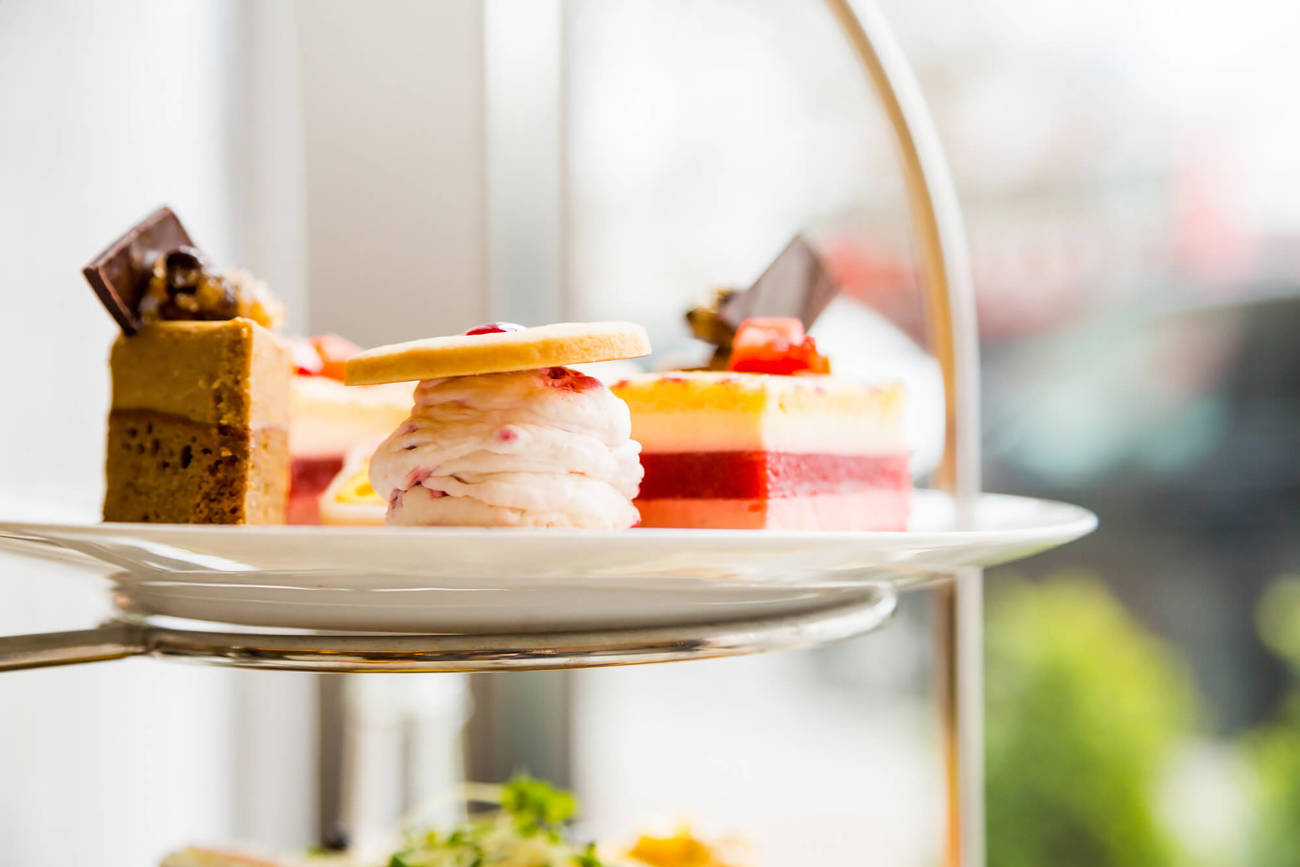 The Ritz
This one's not kind on the bank balance, but what else would you expect from this iconic London institution? If you're looking for something truly iconic to do whilst in London, it doesn't get more lavish than afternoon tea at The Ritz.
It's one of the grandest spots in London to have a traditional tea, with harpists, pianists and string quartets to serenade you as you tuck into seasonal pastries and smoked salmon on sourdough.
The afternoon tea menu at The Ritz is created by executive chef John Williams, who focuses on British cuisine using French cooking methods. Delicate finger sandwiches have little twists to jazz up classic British fillings.
Traditional afternoon tea goes for £58 per person and £35 for children, and if you'd like bubbles, Champagne afternoon tea is from £77 per person. We warned you, it's expensive (but worth it - at least to tick off your afternoon tea bucket list).
We hope you'll join us at The Lampery for our Afternoon Tea soon!