In and around London, there's something for everyone. From a relaxing weekend to recharge, a romantic break with your significant other, to having fun exploring the nation's capital with the family, you'll be perfectly placed our Apex Temple Court Hotel to enjoy all London has to offer.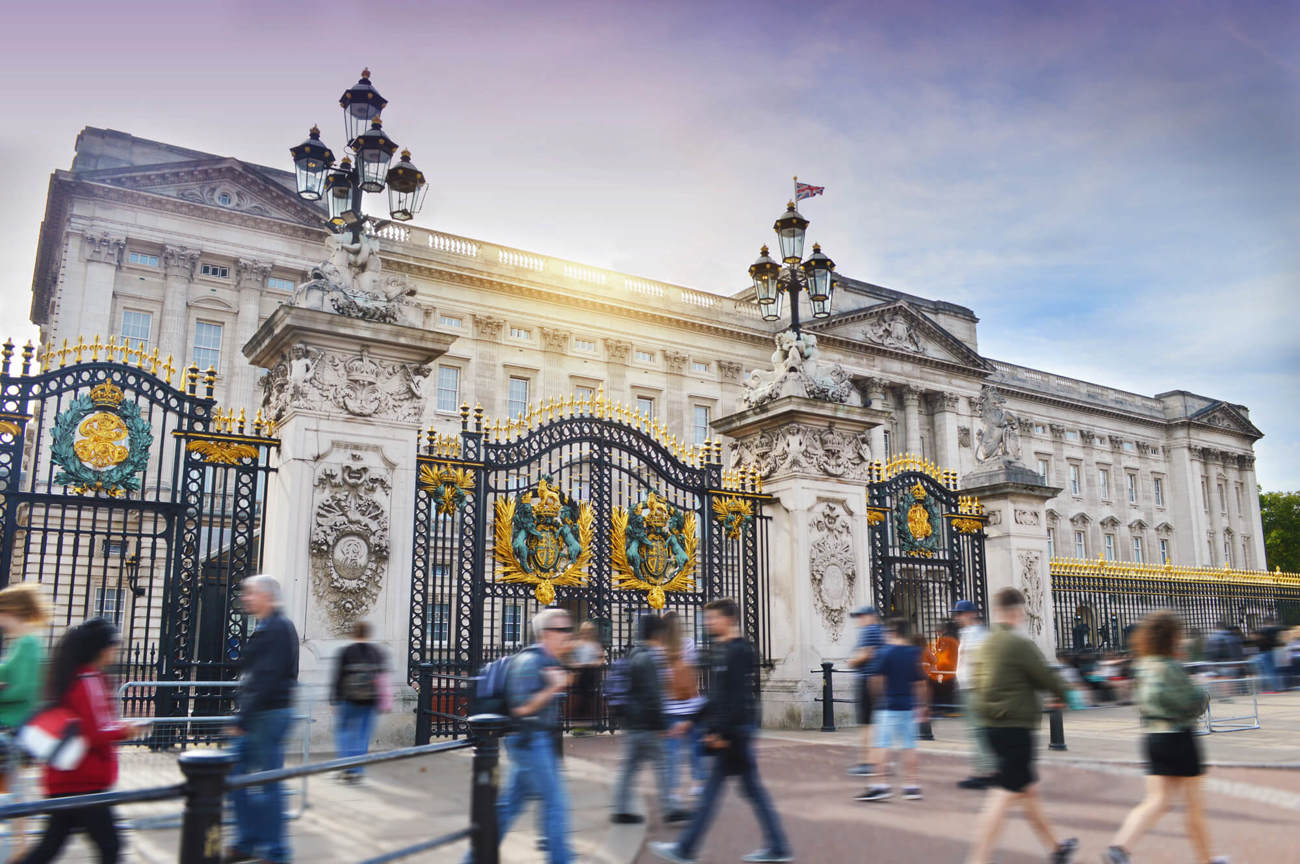 Buckingham Palace 
Built in 1761, by King George III, the palace today serves as the centrepiece of the UK's constitutional monarchy. Buckingham Palace is the Queen's official residence in the UK and no trip to London would be complete without an obligatory picture outside its famous wrought iron gates.
The State Rooms at Buckingham Palace and its 16-hectare garden are usually open to visitors every summer. While you might not be able to access inside the palace just yet, a walk along the Mall from Trafalgar Square offers stunning views of the palace and Victoria Memorial.
Kensington Gardens 
Kensington Palace is home to many members of the Royal Family - including William and Kate, formally known as the Duke and Duchess of Cambridge.
Once the private gardens of the palace, Kensington Gardens now forms one of London's eight royal parks for the public to enjoy.
Younger visitors to the park will enjoy the Diana Princess of Wales' Memorial Playground, which includes a huge wooden pirate ship, sensory trail and play sculptures inspired by the adventures of fictional hero, Peter Pan. It was opened in the year 2000 in memory of the late Princess.  
Covering 270 acres, Kensington Gardens is also the ideal spot for a leisurely picnic in the sun while enjoying the historic surroundings.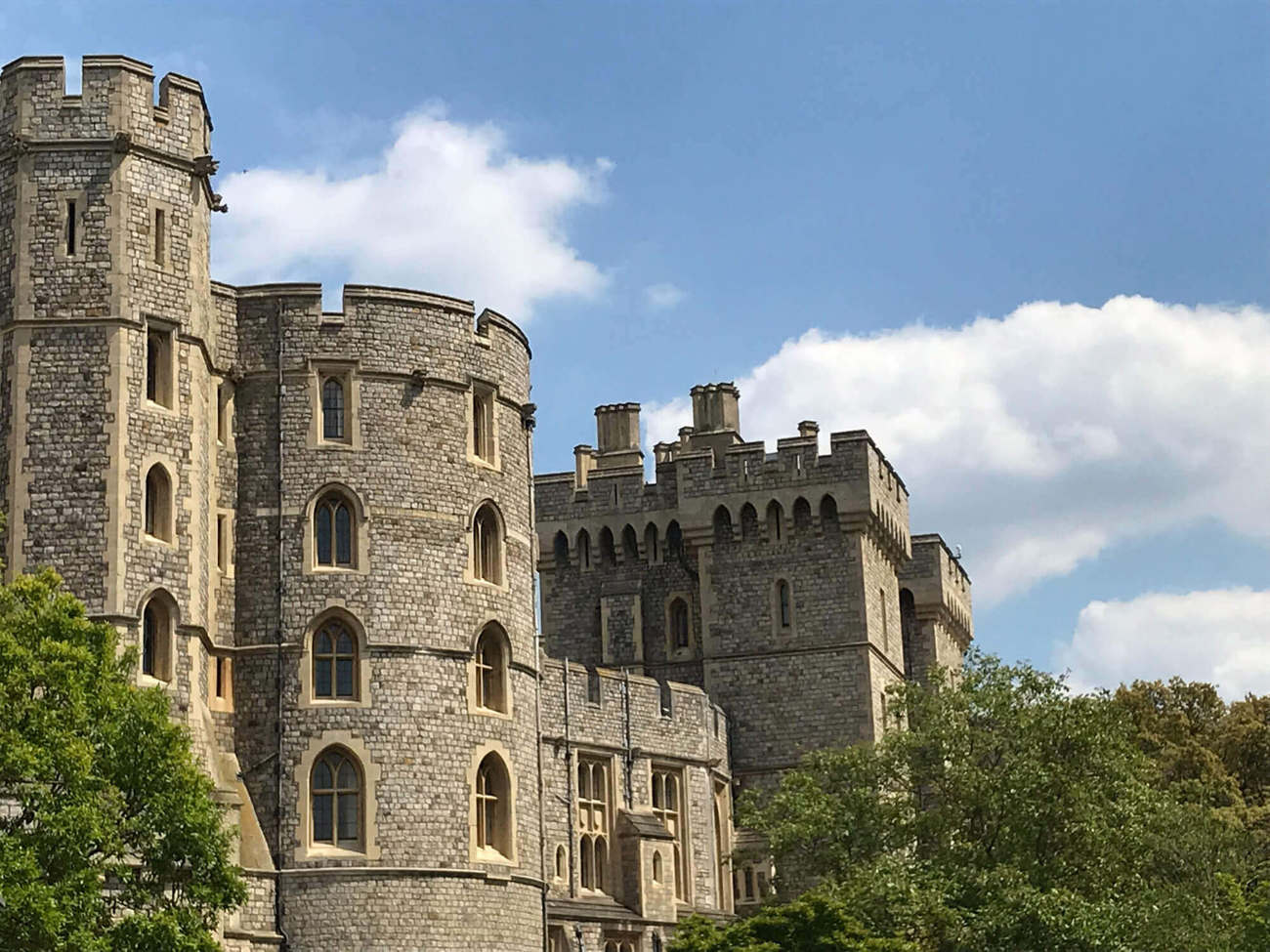 Windsor Castle 
Situated an hour west of central London, in the county of Berkshire, is Windsor Castle. Over the years it has been the home to no less than 39 monarchs. Today it is known for being where The Queen spends most of her private weekends and we can see why!
The royal residence is the oldest and largest occupied castle in the world. Its history stretches back to the 11th century when it was founded by William the Conqueror. The impressive architecture is a major draw for visitors. The estate combines a fortified palace and town - so there is plenty to explore and discover.
Its collection of buildings includes St George's Chapel, one of the finest examples of Gothic architecture in England. The Chapel has been the location of many royal weddings including the Duke and Duchess of Sussex - Prince Harry and Megan Markle.
Thanks to the castle's strategic positioning on top of a steep hill, visitors can also enjoy spectacular views of the surrounding countryside.
Covent Garden 
Set in London's West End, Covent Garden is a major draw for visitors and Londoners alike thanks to its many attractions, including shopping, theatre, restaurants, bars, history and culture.
Start your exploring at Covent Garden Piazza. The pedestrianised cobblestone square offers free street entertainment from talented performers and is an ideal place to get your first taste of Covent Garden.  
Also famous for its shopping, the piazza is packed with big name brands as well as specialist stores, meaning shoppers will be spoilt for choice. 
Once home to the world-famous fruit and vegetable market, today, Covent Garden's Apple Market continues to support market traders, offering a range of unique handmade crafts and goods throughout the week. It's well worth a visit if you're looking to pick up a quirky gift for a loved one or to experience the market's buzzing energy.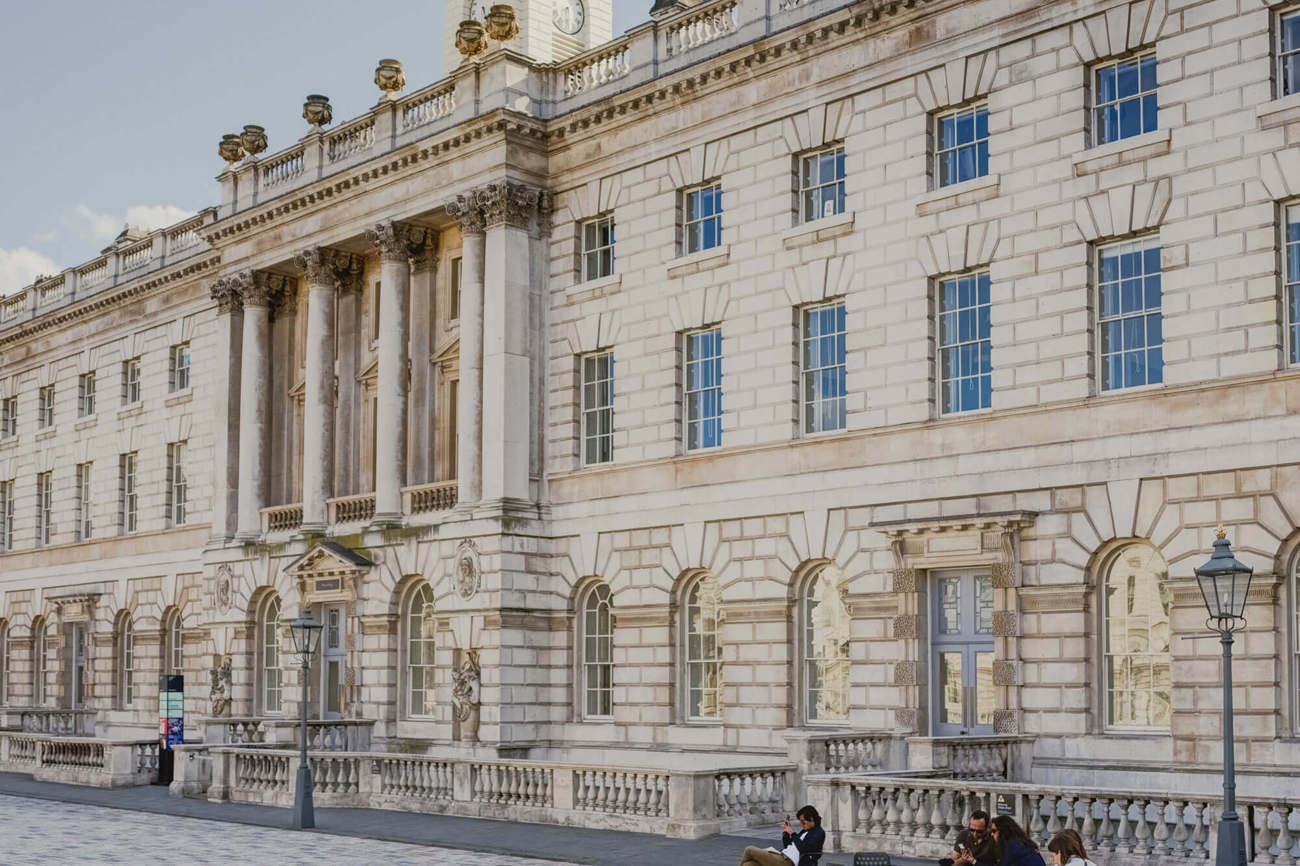 Somerset House
Overlooking the Thames, situated on the Strand near Covent Garden, Somerset House is a buzzing arts centre set around a handsome 18th-century courtyard. 
Admission is free, but you'll need a ticket for some of its exhibitions and events. Take advantage of the autumn sunshine, and choose your perfect spot for a picnic. Sit back and relax in the sublime surroundings and watch children splash about in the courtyard's choreographed fountains. For those without a packed lunch, there are plenty of onsite dining options, including tea, coffee, sandwiches and cakes.