A UNESCO City of Design, Dundee, is known as 'The best place to live in Scotland' by The Sunday Times and the 'Coolest little city in Britain' according to GQ. And with daily newspaper, The I, awarding Dundee, 'City Staycation of the Year', it may just be time to visit, and our Apex City Quay Hotel & Spa is perfectly placed for you to take in all the city has to offer. Could Dundee's attractions inspire your next city break?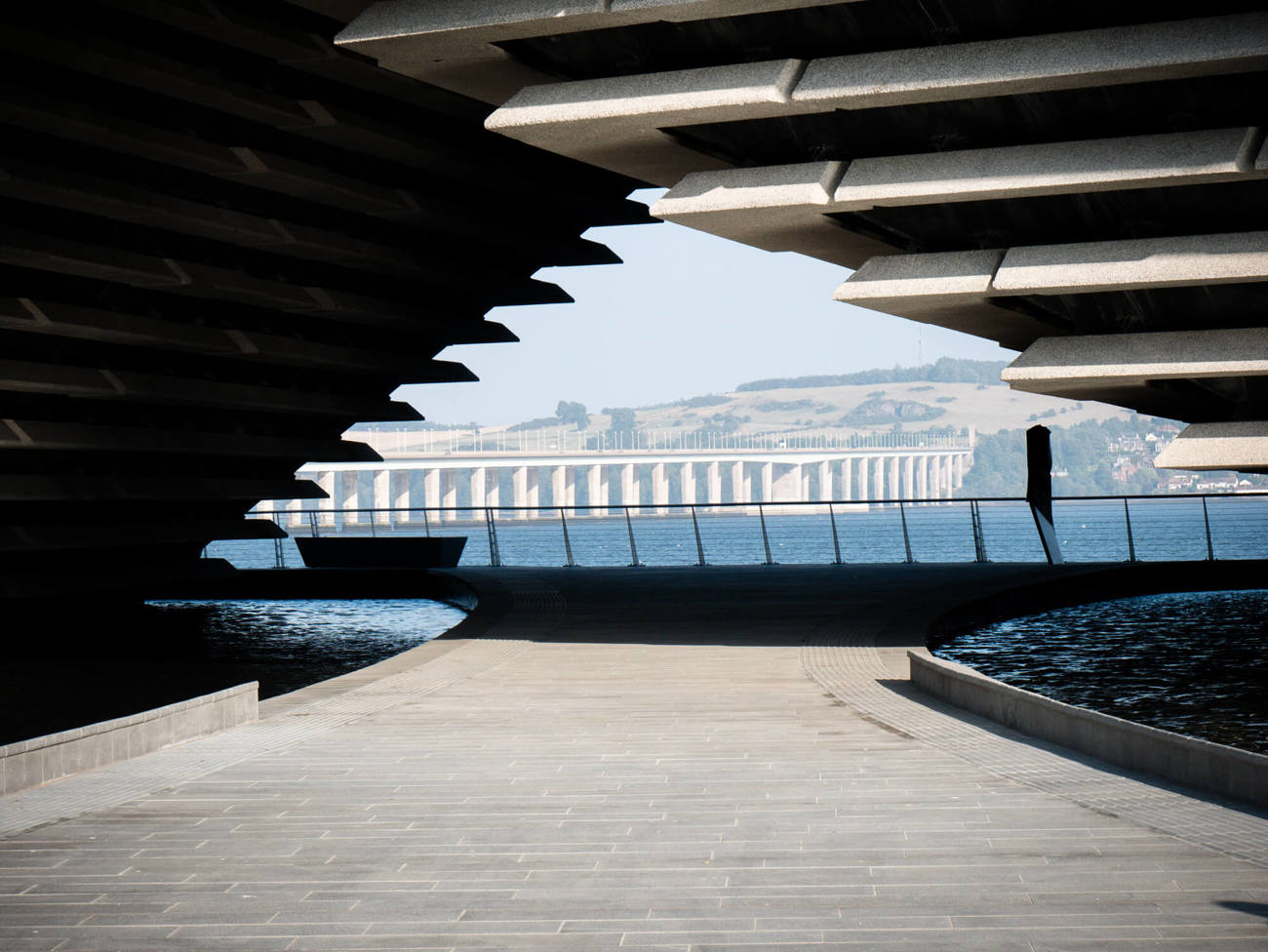 Learn in style
No visit to Dundee would be complete without a trip to the cities newest and most talked about cultural hub. V&A Dundee is dedicated to great design. It has welcomed more than a million visitors through its doors since opening in September 2018 and is The Victoria and Albert Museum's only site outside of London.
We're eagerly awaiting the reopening of V&A Dundee on 27 August when you will be able to experience the long-awaited retrospective on iconic British fashion designer Mary Quant, a key figure of the swinging 60s. Until then, you'll still be able to take that all-important selfie outside the stunning building cascading out onto the River Tay, designed by Japanese starchitect, Kengo Kuma.
City of Discovery
Captain Robert Falcon Scott and his crew set out onboard the RRS Discovery in 1901 as part of the British National Antarctic Expedition - an epic voyage exploring the Antarctic. Head down to Discovery Point to see the historic, Dundee-built, tall ship for yourself and find out more about the intrepid adventures of Captain Scott and his fellow adventurer, Ernest Shackleton. Visitors can experience immersive audio-visual displays and see original artefacts from the discovery expedition to one of the most inhospitable places on the planet. Discovery Point is rated a five-star visitor attraction by VisitScotland.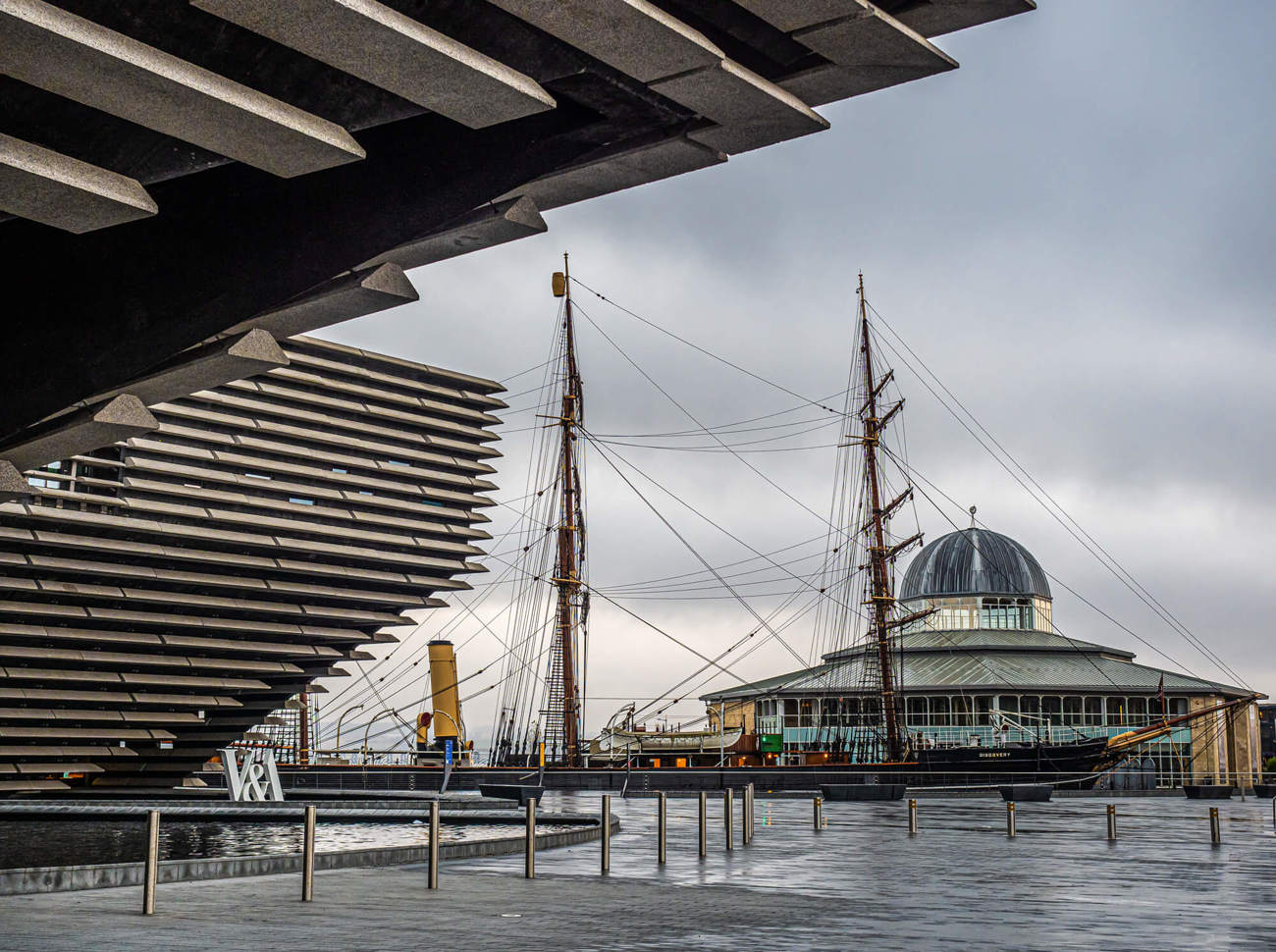 Industrial ties 
If you want to discover more about Dundee's reputation as a manufacturing and industrial powerhouse, then Verdant Works helps set the scene. Dating from 1833, the dedicated textile museum allows visitors to immerse themselves in what life was once like for working-class Dundonians who kept the world in supply of jute. As much an experience of social history as textiles, Verdant Works was restored by the Dundee Heritage Trust and opened to the public in 1996.
Strike a pose
Desperate Dan first appeared as a character in kids comic the Dandy, published by Dundonian media powerhouse, DC Thomson in 1937. Millions of British kids enjoyed the cowboy's exploits over the years until the comic finally retired in 2012. A statue dedicated to the famous character strides down the High Street alongside another famous comic book character, from the DC Thomson panoply, Minnie the Minx, who appears in the Beano – Britain's longest-running comic book.
If you're looking for some more Insta worthy content, then you should head to Seabraes Park. The Lemmings statues represent Dundee's long-standing success in the gaming industry. Gamers might recall the hugely popular 1990s title which involved preventing a group of furry rodents from meeting an untimely demise. The bronze statues, designed by artist Alyson Conway, are located a stone's throw from where they originated, in the old offices of DMA Design. Following the success of games like Lemmings, DMA went on to develop the world-famous Grand Theft Auto series.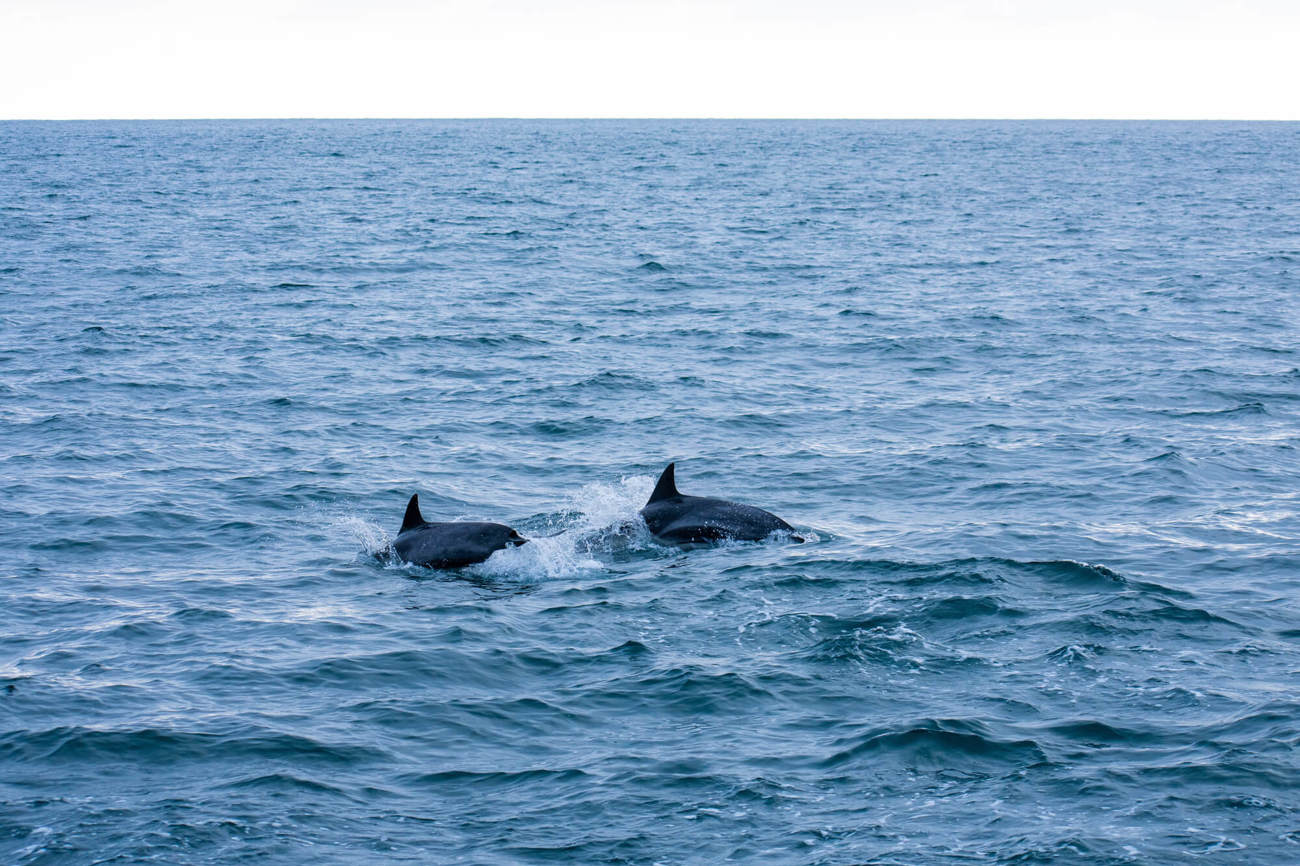 Fuel your curiosity
The Dundee Museum of Transport is home to a wide range of classic and modern modes of transport. Visitors can learn about Dundee's tram network, railway and marine history from the museum's expert tour guides. While the exhibits are constantly changing, permanent highlights include getting up close and personal with the original Chitty Chitty Bang Bang and a recreation of Dundee's first flying machine!
Explore the coast 
Situated a short drive outside of the city centre, the coastal suburb of Brought Ferry offers a range of exciting activities to explore. Enjoy a stroll along the coast, followed by a meal with views out to sea - be sure to keep a lookout for dolphins playing in the waves.
Broughty Ferry Castle is a must-visit for history enthusiasts. The 15th-century coastal fort has endured numerous battles and sieges over the years. Today it houses a fascinating museum dedicated to the life and times of Broughty Ferry, its inhabitants, the environment, and local wildlife. You'll also be rewarded with stunning views of Broughty Beach and the Tay estuary. To make things even better, entry is free.
For those looking for a more challenging walk, the Broughty Ferry Nature Reserve offers just that. Walkers can enjoy fresh air, while kids and adults alike can try and spot some of the inhabitants of the reserve. Residents include voles, toads, tawny owls, songbirds and roe deer.