With so many well-known tourist sites and hidden gems just waiting to be found throughout the country, we have pulled out a few of our top destinations within the UK to consider this year, as well as the best that each has to offer.
So whether you plan to travel as a family, spend some quality time with your other half, or are keen to escape by yourself to relax and recuperate – we've got you covered.
Edinburgh with  the Family
Why not take in Scotland's capital and enjoy its numerous sights, sounds and adventures for all of the family. 'Auld Reekie' as it is affectionately known by locals, has so much to offer for those travelling as a family - whether visiting historical sites or enjoying some of its wildlife, Edinburgh has you covered, no matter your age. Apex Grassmarket Hotel is perfectly placed in the Old Town, so you can sink into a great night's sleep after exploring all the city has to offer. 
Edinburgh Zoo
Edinburgh Zoo is a must-see, whether you're travelling with children or just have an interest in animals. Built in 1913, and owned by the Royal Zoological Society of Scotland, this 82-acre site boasts some of the best enclosures and animals to see up close. With the fantastic penguin parade plus the only zoo in Britain to house koalas and giant pandas, you will have a wild time here.
Edinburgh Castle
A visit to Edinburgh would not be complete without a family picture outside its most famous landmark, Edinburgh Castle. Strategically perched on Castle Rock at the top of The Royal Mile and enjoying panoramic views across the city, a selfie outside the historical fortress is a must for any tourist. It also houses the Honours of Scotland, the nation's own crown jewels - ideal for capturing the imagination, no matter how old you are.
Picnic in Princess Street Gardens
Lying in the shadow of Edinburgh Castle, Princess Street Gardens is a stunning location to sit back, relax, and let the kids run wild within Edinburgh city centre. The beautiful gardens run along the south side of Princes Street, so if the adults have had a dose of retail therapy, it's an ideal spot to take a picnic and let the kids roam free during an action-packed break in the city.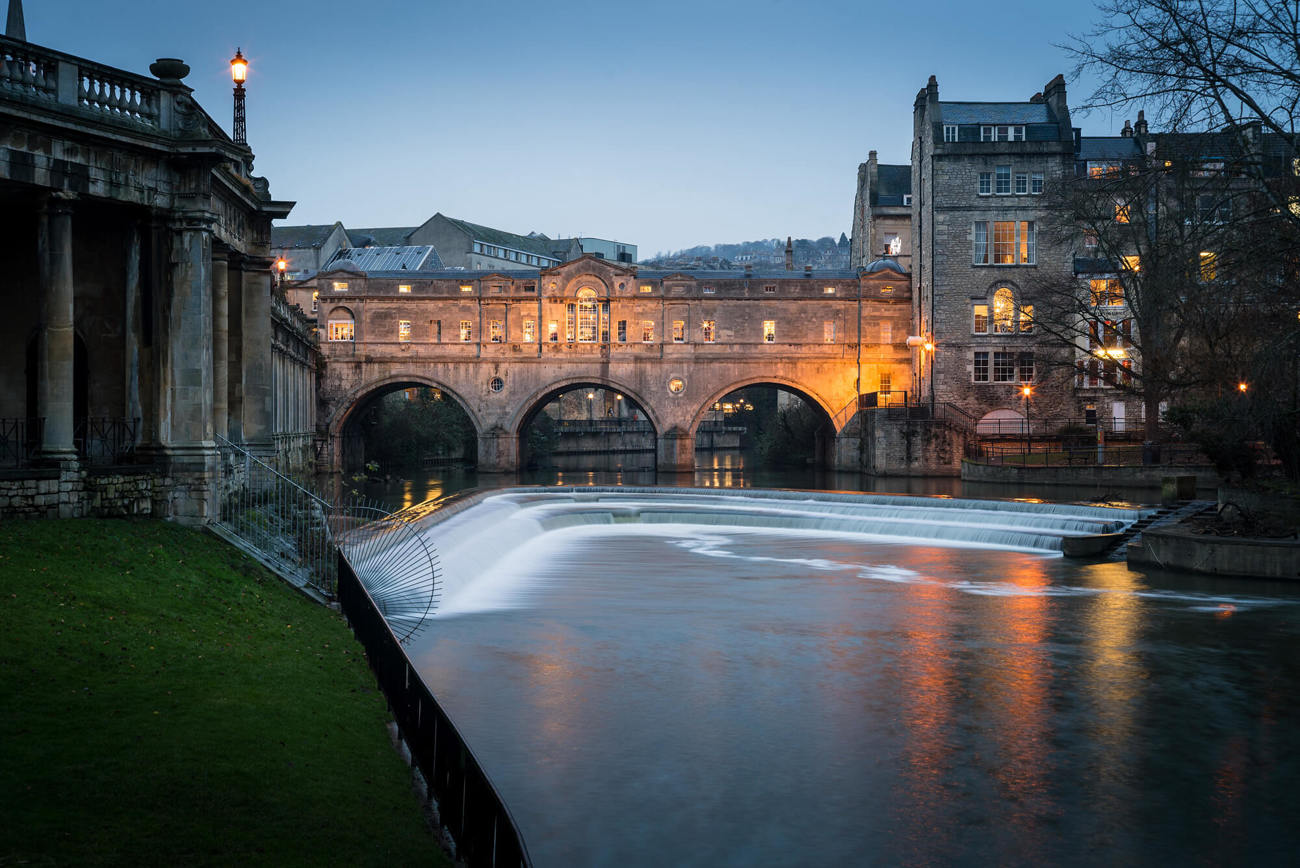 COUPLE UP IN BATH
With its stunning surroundings and beautiful architecture, Bath is the ideal location to escape and enjoy a romantic getaway with your other half, with Apex City of Bath Hotel, located in the centre of the city, creating the ideal place to rest your head after a day of exploring. The city offers up a relaxed pace of life and you can fill your days with as much or as little as you like, all whilst soaking up the atmosphere of this Roman city.
Hot Air Balloon Ride
Taking off from Royal Victoria Park in Bath, close to the stunning Royal Crescent (that's worth the walk itself), a hot air balloon ride in Bath is the best way to see the great Georgian City from high above the rooftops. Make memories together as you enjoy the wind in your hair and views that can't be beaten, all whilst enjoying a glass of bubbly.
Bath Skyline Trail
Only a short stroll from the city centre, escape the world with your significant other by heading onto the skyline hills above Bath and enjoy a leisurely walk through six miles of meadows and ancient woodlands to secluded valleys. This gorgeous amble will provide you and your partner the chance to get lost together and indulge in the scenery as you take in this stunning World Heritage site. 
Dinner at The Ivy
After a busy day taking in the eclectic sights and sounds of Bath together, there is nothing more rewarding than a sumptuous meal, celebrating the best of British cuisine. The Ivy Bath Brasserie, part of the Ivy chain, is every bit as magical as its London counterpart, so what better way to spend an evening with your significant other than in this stunning restaurant.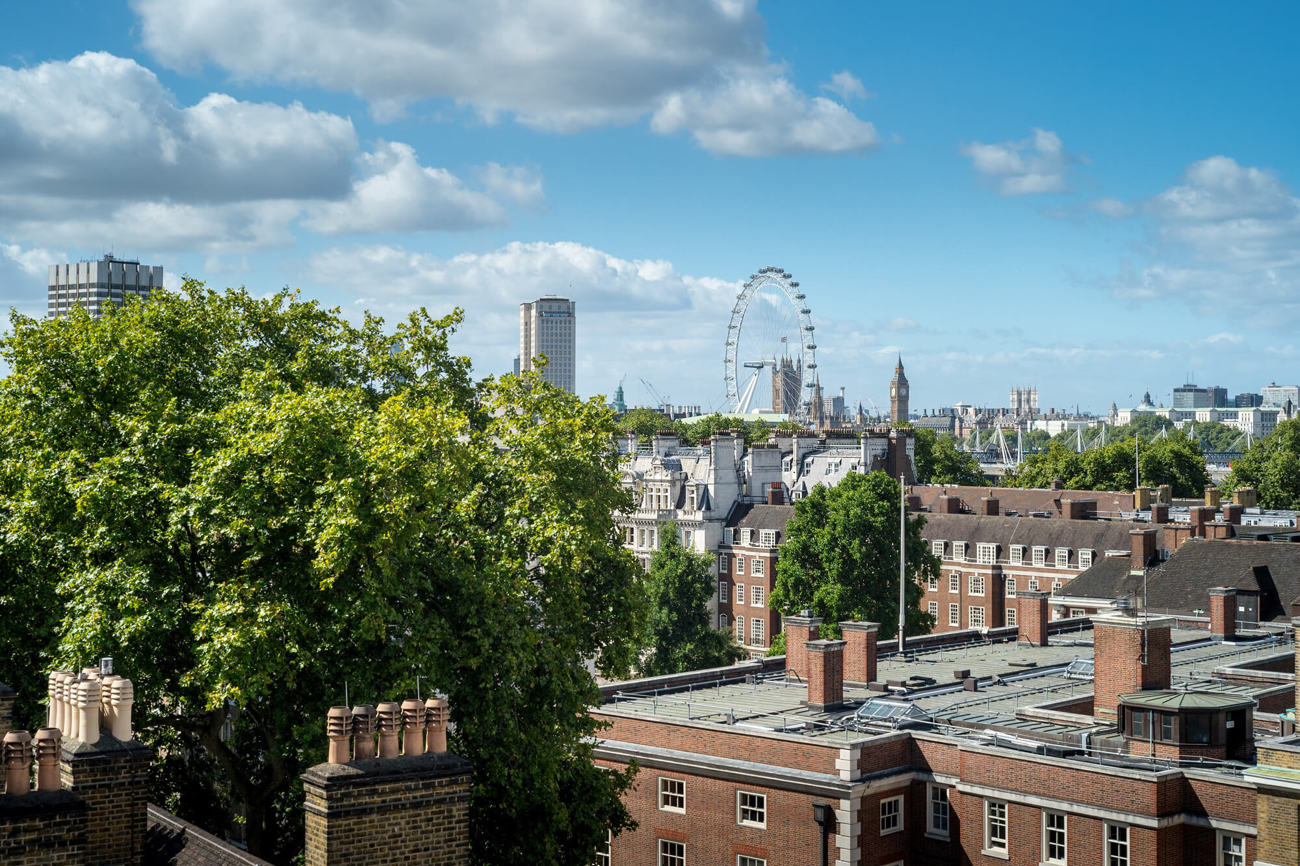 Solo London
Although massive, London is a very walkable city, so why not take it all in with a self-guided London walking tour before sinking into one of the dreamy beds in the luxurious suites at Apex Temple Court Hotel. Due to its size, it's best to break it down to the sites you really want to visit, but with so much to see and do around every corner you can quite easily spend a full day meandering around London. With lots of free resources online, plus numerous apps available with commentary you can be your own guide as you traverse from location to location.
Tate Modern
For a glimpse of masterpieces by Pablo Picasso, Andy Warhol, and a whole host of great masters, lose yourself as you take in the Tate Modern. With walking tours, guides, and the chance to explore on your own, what better way to enjoy some of the world's most prominent artists, in unforgettable surroundings? What's more, going solo means you can spend the time with the artwork that speaks to you, take in the atmosphere, and indulge in some much needed 'you' time.
Scope out some filming locations
With its atmospheric streets and stunning skylines, London has played a starring role in many a blockbuster movie. What better way to enjoy your time in London than to reimagine yourself as Spiderman on Tower Bridge, or Sherlock Holmes whilst you visit St Paul's Cathedral. Arm yourself with a selfie stick and do your best Steven Spielberg impression as you drop yourself into the Hollywood action in the heart of London.