We're giving you the opportunity to transport into a different world! Our multi-sensory experiences combine food, drinks, storytelling, and interactivity perfectly with unique concepts and themes and we're inviting you to experience it for yourself.
Celebrating over 10 years in the West End and over 25 years of entertaining audiences worldwide, we're delighted to welcome back Faulty Towers The Dining Experience to Edinburgh!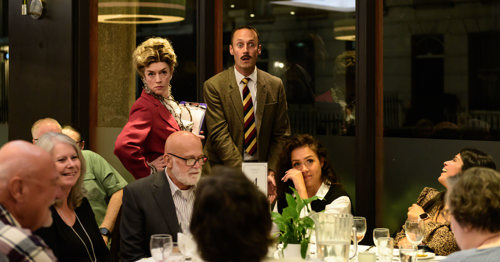 Step into the world of the iconic and outrageously funny British sitcom, Faulty Towers, as it comes to life in an unforgettable dining experience like no other!
Join us for a night of side-splitting laughter, impeccable service (or lack thereof), and delectable cuisine.
What to expect? The unexpected! The hilarious and quirky characters of the BBC Show, Basil, Sybil and Manuel will serve you a delicious three-course meal and try to cater to your every need. Try being the key word – prepare for comedic results. With shows running at our 4-star Apex Grassmarket Hotel from the 27 September to 8 October, don't miss out! Find out more here.
If hotels aren't your thing, what about ships?! Step Aboard The Queen of the Ocean: An Unforgettable Immersive Theatre Event...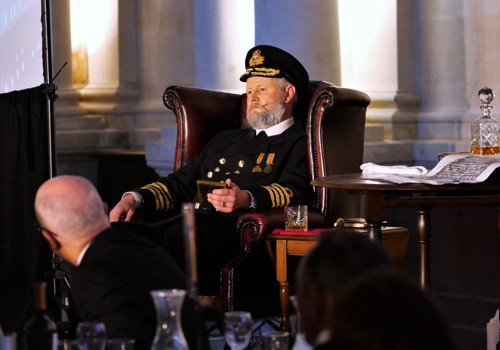 Join us at our luxury Apex City Quay Hotel & Spa for a poignant and unique experience as we journey back in time to the final 24 hours of the RMS Titanic, one of history's most iconic ocean liners. "The Queen of the Ocean" is an immersive theatre event that promises to transport you to a world of elegance, opulence, and tragedy, all set against the backdrop of a bygone era.
Immerse yourself in the grandeur and splendour of the Ocean Class liners, experiencing the lavishness and sophistication that defined the golden age of ocean travel. Inspired by the final meal enjoyed by the guests on board the Titanic on the evening of April 14th 1912, indulge in three beautiful courses prepared to perfection by our experienced chefs.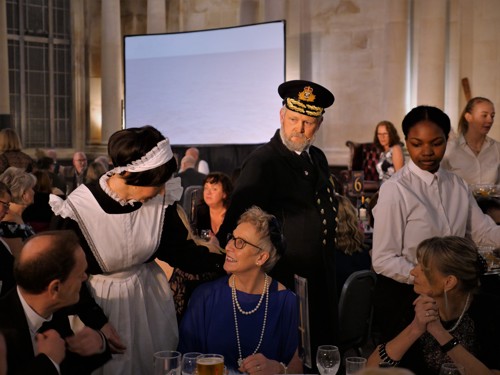 As the evening unfolds, talented actors will take you through a gripping narrative, portraying the hopes, dreams, and struggles of the passengers and crew, paying solemn homage to the 1503 men, women, and children whose lives were tragically lost. 
Book one of our extraordinary immersive dining experiences that we guarantee will captivate your senses and create lasting memories.