Many couples dream of their perfect day for months, or even years, and the venue is always top of the list. With grand castles, churches and estates being popular choices, a lot don't consider hotels. 
However, a stunning event space at an Apex Hotel can be a blank canvas to create your wedding, your way. Touches such as lighting, draping and colours can all be combined to transform any room into the wonderland you imagined for your dream day. 
Oskar and George Gilchrist-Grodnicki are experts on all things weddings. George runs the Edinburgh Wedding Directory while his husband, Oskar, has over 10 years' experience as a renowned wedding planner – starting his career at Apex Hotels - and is known as The Wedding Guru Oskar.  
"With something like a castle venue, people get hung up on the beauty and grandeur, but will your decor fit with some of the interiors or suits of armour? The other thing to remember is guests with disabilities are often left out as traditional castle venues were not built with lifts," says George. 
"With Apex, the rooms are contemporary and without big adornments that will take away from your decor or theme of your wedding. I've seen themed weddings of all kinds from the newer Bridgerton all the way to traditional Scottish tartan! Your wedding can be themed or styled to reflect you and your personalities." 
Oskar adds, "If you have that very defined vision for your wedding that can't be replicated in a rigid and set-in-stone venue such as a castle or a beach resort - blank canvas venues are ideal, because you can dress them any way you want to and have your wedding, your way! If you're looking to add a bit of personality or quirk to the mix – Apex Hotels are a dream to work with!"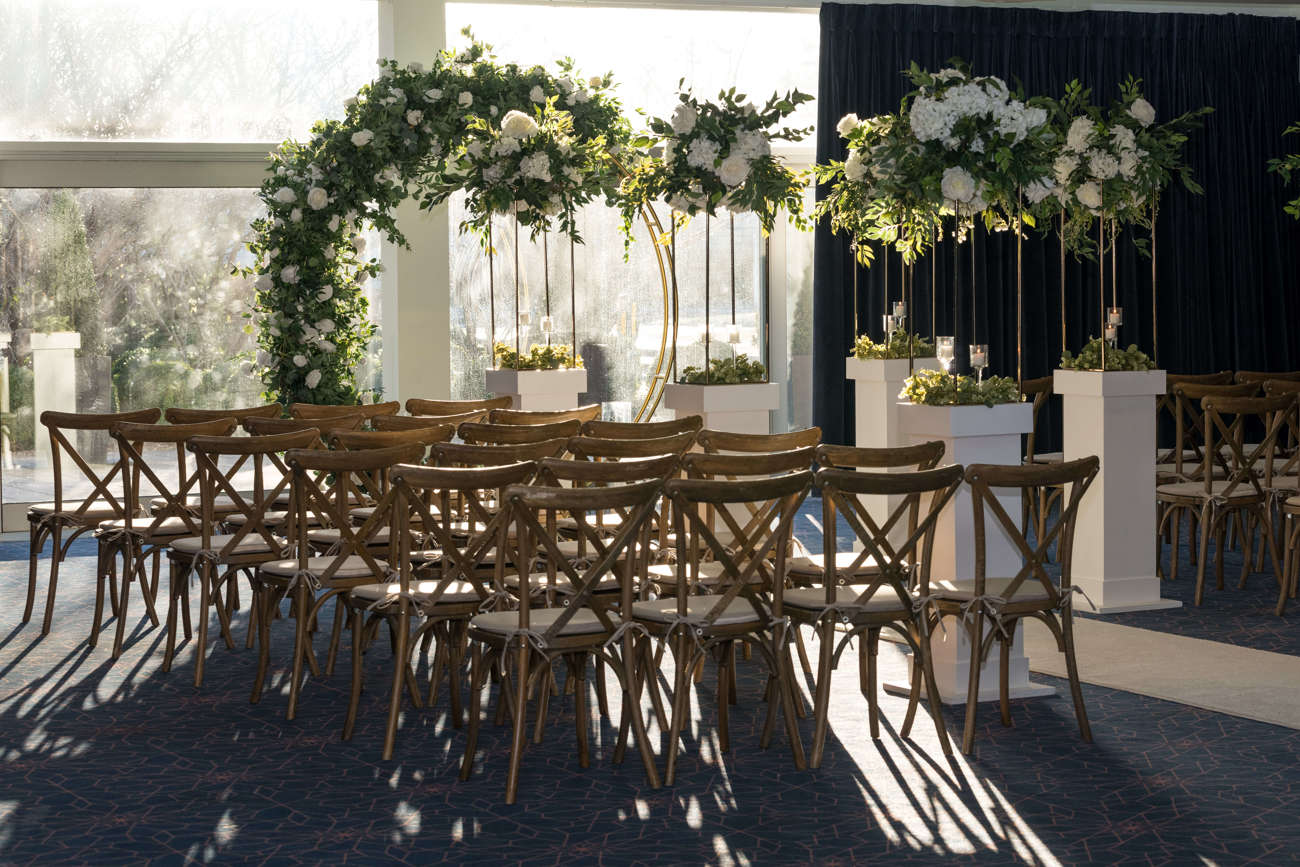 Choosing a theme can seem like a difficult task for some couples with conflicting interests. George explains how best to tackle this. 
"Think about your favourite things in life. Perhaps a favourite colour, programme or story. Or, for something simple, you can add some personal touches such as table names of the places you have travelled to as a couple. A very simple but stunning theme is crisp, white and elegant with gold cutlery – a big trend for 2023.  
Another idea is to focus on the location. Again, with Apex we have hotels in the centre of five of the most exciting cities in the UK. Apex Grassmarket Hotel in Edinburgh for example, has spaces with the most amazing views of Edinburgh Castle which will elevate any photographs. Being so central in London, Edinburgh, Glasgow, Bath or Dundee also allows couples to go out into the cities in their wedding gear for some fantastic photos!"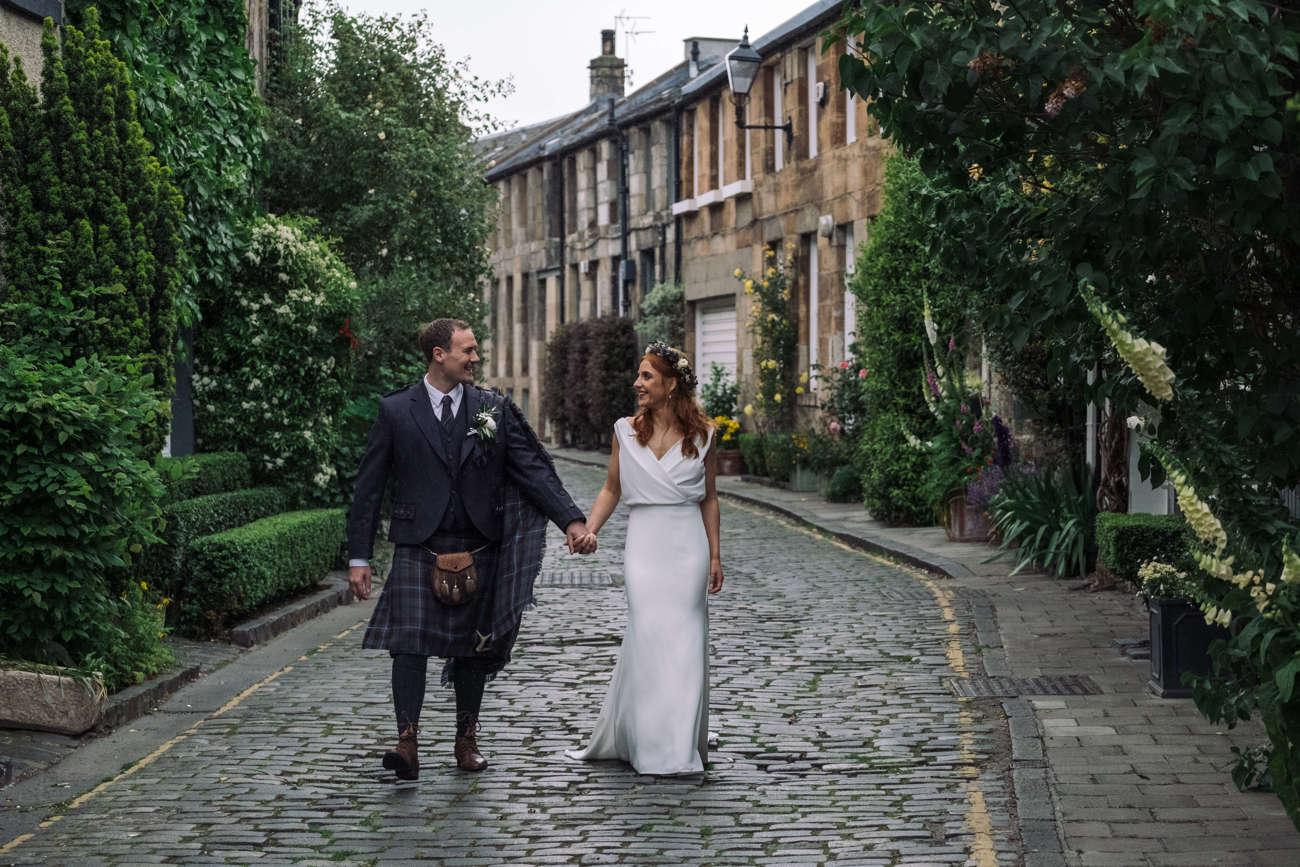 Having worked in the industry for decades between them, George and Oskar can identify the most popular themes for couples.  
"At the moment, TV series have been a big influence on wedding themes – Bridgerton is a big one. You'll see a lot of pastels and golds in linens, stationery and table-scaping," says Oskar.  
"Bringing the outdoors in with refreshing and fragrant botanicals is also a very popular choice. If you're stuck on a theme or fighting a colour battle, you can never go wrong with white or related filters such as ivory or cream in your décor and choice of florals." 
George adds, "Foliage and pastels are the key themes continuing into 2023. Pearls and 80s wedding fashions including bows and trouser suits are also popular." 
"With an increase of around 23%, male bridesmaids are becoming a thing along with mixed gender hens and stags. Alternative entertainment ideas are also huge. Think 360-degree full body photo booths, green screens, and video message guest books! Minimalist and contemporary centerpieces are also in as well as upcycling and eco-friendly elements such as bridal dress rental."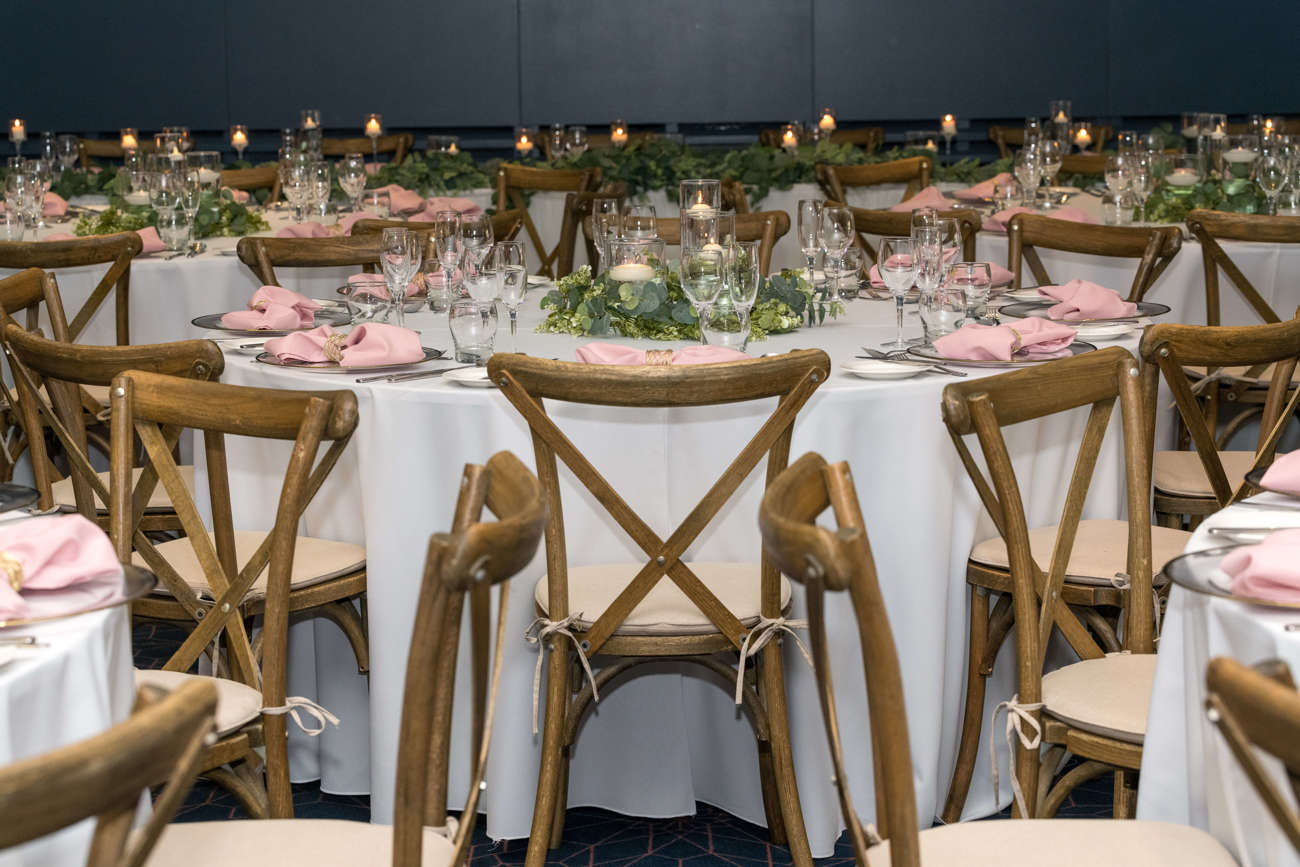 When forgoing the traditional, couples now have more choice than ever when it comes to the ceremony itself. Marriage laws in England dictate that the marriage license lies with a building whereas in Scotland, the license is with a person.  
"In Scotland, you can get married in a broom cupboard if you want, jokes George. "It's very open and you can be married by any person or belief body. With a rise of humanist weddings in the UK, couples are looking into a more tailored and unique wedding celebration." 
When considering such a big event, many couples worry about the details of the day and the correct format of the day.  
"I often get asked 'how is my day supposed to go' and my answer is always the same," says George.  
"Set out a guide but we can ultimately shape the day however you want and move things to suit you. You want speeches before dinner – no problem. Private breakfast for your family on the day of the wedding? Of course!"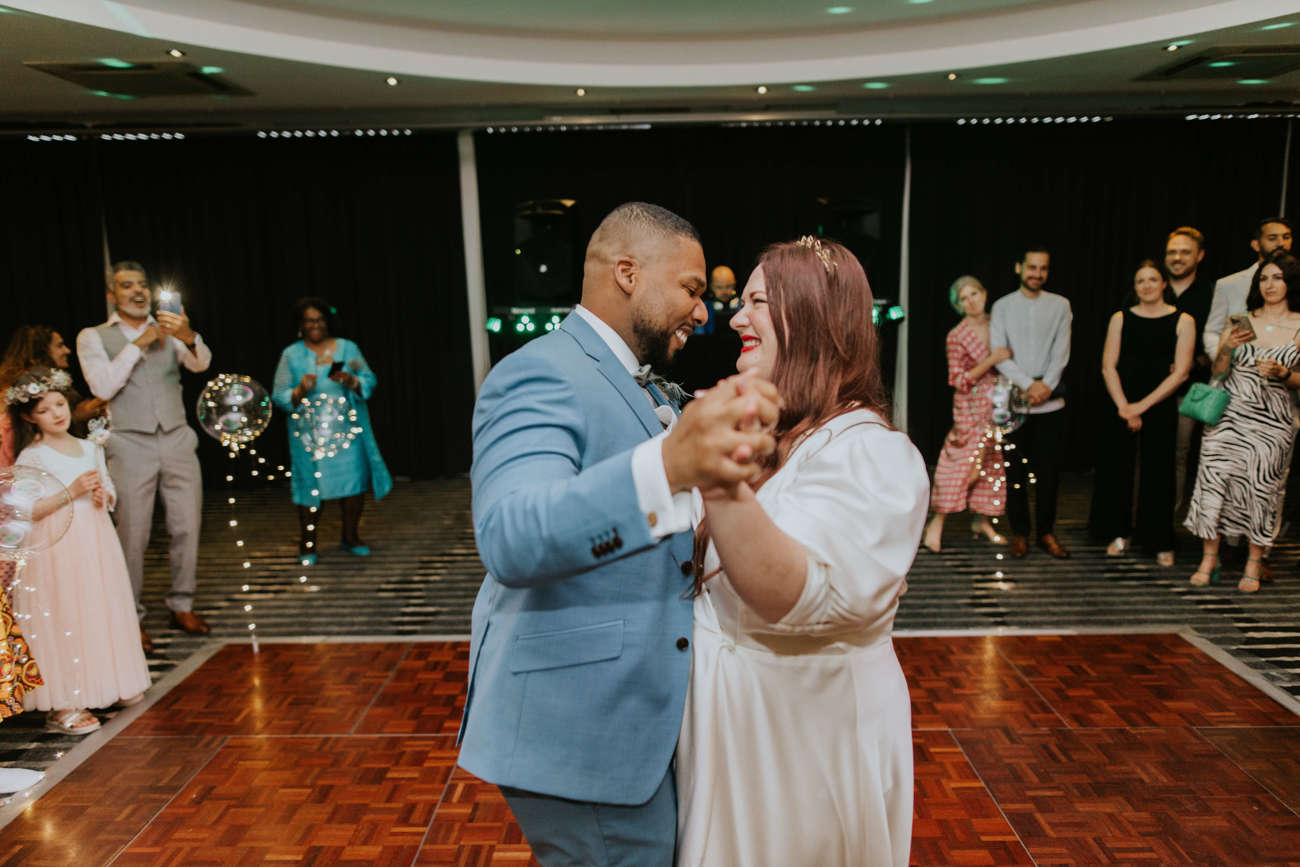 With so many years of experience between them, George and Oskar share their most important advice.  
"Plan your venue first," says George. "If you are specific on a date, get your venue sorted. You don't want to be disappointed or have to book something last minute – you could end up holding your nuptials in your back garden…think of the dishes! Also be mindful of the time of year you are booking. If you book a wedding in Edinburgh during the Festival Fringe for example, room rates will be sky high and traffic and congestion in the city may cause delays to suppliers." 
"Watch out for hidden or additional costs," says Oskar. "Make sure your quotes come VAT inclusive and ensure you understand any additional charges for services such has a clean down, portioning and serving the cake, equipment hire, service or corkage charge, insurances and licenses and always check with your venue on out-of-the-box suppliers in case there are any restrictions or health and safety issues." 
Your first port of call when starting out on your wedding journey, should be to come along to a wedding fair or showcase to see the venue for yourself along with other special suppliers for your cake, entertainment, and outfits. Our hotel in Dundee is hosting a FREE fair in March.  
Wedding Fair 26 March: Apex City Quay Hotel & Spa,  1 W Victoria Dock Rd, Dundee DD1 3JP  - 12.30 - 4pm 
To book your free tickets, click HERE.