Susan has been a valued member of our Apex family since 1996, where it all started. Initially fulfilling the role of Senior F&B Manager before moving into other positions including C&E Operations Manager, F&B Manager, Operations Manager and her current role as F&B Projects Manager, Susan has been an integral part of our growing hotel chain, turning visions into realities. Susan, alongside the wider team, continually strives to ensure that luxurious and memorable experiences are had by all guests. Thanks to Susan for all her hard work and dedication over the last 25 years!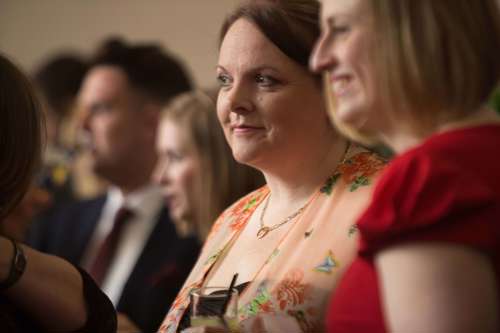 What's changed since you started working at Apex Hotels?
Apart from ageing 25 years, it has been amazing to be around and see the company grow from the original hotel to the ten properties open just now. Hopefully we continue to grow and I look forward to what's coming next!
What's changed in the hotel industry since 1996?
I think some of biggest changes in the hotels have been with technology and how we have been able to use it to enhance the guest experience.
How has hospitality evolved since 1996?
I've seen so many changes in hospitality. The hotels were fairly basic in 1996, and through the years updates and refurbishments have been frequent to keep up with guests expectations.
What is your first ever memory at Apex?
My first ever memory of the first hotel, the Apex International, now the Apex Grassmarket Hotel, was shortly after the building had been purchased and work had started to convert it from a university building to the hotel we have now. Guests were invited to watch the Edinburgh Festival fireworks from the top floor, a sight I have been lucky enough to see almost every year since from our Heights suite.
Nowadays it's easier to get to the top floor, there were no working lifts the first time!
Biggest/greatest/most memorable achievement with the company?
I think still being here after 25 years is a fairly big achievement. I have been lucky enough to have been able to progress and have been given a chance to do something new.
Sum up your experience working for Apex in 3 words?
I've had fun!
Any other memories?
I made my own Apex family. I met my now husband at Apex, and our son now works for the company as well.
What has working for Apex taught you?
I have learnt so many skills over the past 25 years; how to make guests feel welcome, how to calm down a hyperventilating bride as she is about to walk down the aisle and how to pin on a groom's buttonhole or how to tie a bow-tie.
Just thinking about this is bringing back so many memories, too many to list!
Which is your favourite Apex Hotel duck, and why?
It would have to be Edwin the original Apex Duck, now resident at Apex City of London, although he used to reside in all the bathrooms in each site. There was even a staff campaign several years ago to "save the duck".
What are your favourite songs/fashion trends/news stories from 1996? 
Music would have to be the Spice Girls, can't believe that's 25 years ago!