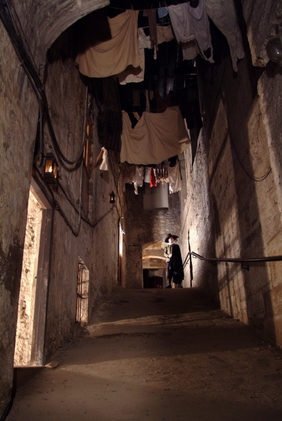 Abandoned Annie at Mary King's Close
Known as one of the best attractions in Edinburgh, Mary King's Close is the perfect example of the misery and illness which once plagued the capital during the 16th and 17th centuries.
A 'Close' is a Scottish term for an alleyway and it was once situated directly under the Old Town buildings on the famous Royal Mile. Partially demolished, the Close was abandoned and closed to the public until 2003 when it became a tourist attraction. 
Visitors who dare to venture into The Real Mary King's Close will be able to experience the poverty and gloom from Edinburgh during the 16th and 17th century but that might not be all.  
After wandering past crime scenes and discovering the houses of some of the residents, watch out for Abandoned Annie, a small girl that cries inconsolably because she lost her doll hundreds of years ago. Guests have reported feeling a small hand grabbing their trouser legs or have heard the sobs of a young girl. 
Annie first became known back in 1992 when a Japanese psychic visited Mary King's Close and felt Annie tug on her trousers in one of the rooms. The psychic knew that Annie was upset as she'd lost her doll and so immediately went up to the Royal Mile and bought a doll for Annie. After presenting her with the doll, Annie was no longer sad, and, ever since then, visitors have been leaving dolls and plush toys for Annie.
Annie has been heard by countless visitors and has been known to show up in photos taken in her 'room'.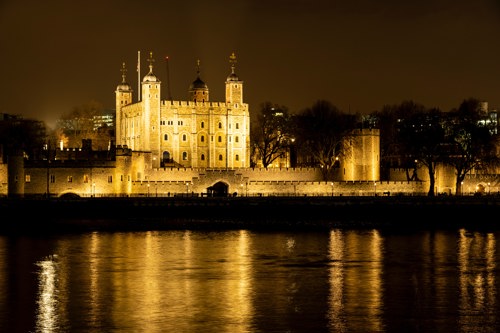 The White Lady at The Tower of London
The Tower of London is a historic castle built on the River Thames. It was founded in 1066 as part of the Norman Conquest of England and, like a lot of castles, is said to be haunted. Most of the ghosts are unfortunate souls who met an untimely end within the walls.  
Visiting the tower is on many London tourist's wish list but you have to be brave to do so. Visitors flock to hear the stories of imprisonment, torture and execution and some of it's more famous haunts include Anne Boleyn, Lady Jane Grey and Guy Fawkes.  
Another who's more famous in death is The White Lady. No one is sure who she was in life, but she is a spirit who haunts the White Tower. Visitors and employees have reported an overwhelming smell of cheap perfume, so strong it has made several people sick.  Some have even reported being tapped on the shoulder, only to see a wisp of white when they turned around.
Both of these phenomena would be terrifying to experience but, for us, The White Lady wins. The fear of the unknown is always scarier and her mystery gives us the creeps!
Do you dare visit these alarming attractions? They're both easily reachable from our 4-star hotels in London and Edinburgh that may or may not be haunted themselves...