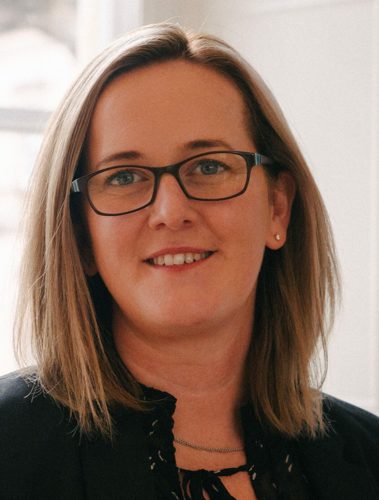 Why was the decision made to switch to ESPA?
ESPA embodies everything we love about spa; wellness, results driven products, strong sustainability values and fantastic treatments and it smells great too! We wanted to be able to offer something new to our guests and also our therapists. ESPA has a phenomenal training platform, the therapists spent five days immersed in everything ESPA to really advance their skills and knowledge to be able to offer our Yu Spa guests the very best experience.  
What qualities do the products have that align well with Yu Spa?
It was important to us to partner with someone who shares our values. ESPA is a British brand and has been in 5 star resorts, hotels and spas for over 30 years. The products are vegan friendly, free from synthetic colourings and fragrances along with being free from all the nasties like mineral oil, silicone and parabens. It was more than just aligning the products and values, ESPA are true partners & share our common goal of wanting to partner with, and be the best, in the skin, body and wellness industry. We are delighted to have them as our brand partners across Yu Spa and really excited to finally shout about our new partnership.
What products are you most excited to try and why?
I have been lucky enough to test some of the products over the last few months, you might say it's the best part of my job! I love the ease of the ESPA Restorative Rollerball for my "wellness on the go" but my favourite product so far has to be the Optimal Skin Pro-Cleanser. It has refreshing jojoba bubbles that melt away as you cleanse your skin. I have really enjoyed the ritual of taking off my make-up, massaging this product into my face until the spheres all disappear. I am looking forward to trying everything! Although I am partial to a body exfoliator, hand cream, candle and a face mask
What treatments do you think will be popular?
This was a hot topic in Dundee the other day. We are all very excited to offer some longer treatments. In the past our longest treatment was 55 minutes, and we now offer a treatment that is 110 minutes of pure relaxation. Ryan, our Dundee Spa Manager, was first in line to try that one! I think our new Signature Treatment is going to be very popular as it uses either cyro globes or rose quartz crystals to bring an additional layer to the treatment. The team are very much looking forward to the new facials which use the Skin Vision™ lamp to really analyse the skin followed by cleansing, steam & a facial massage using Gua Sha.
How do you feel this new partnership will elevate the customer experience?
ESPA brings a full service experience to our guest journey. Our guests will be welcomed with our Signature Scent, a harmonious blend of essential oils including Jasmine, Gardenia and Rose Geranium blended with the vibrancy of Bergamot and Sweet Orange. The treatments are all unique in terms of the blend of oils and products used so no two treatments will be identical, and the team will take you on a "sensory journey" to make sure you have the perfect blend for your needs. And of course, we are stocking all of the best sellers so that our guests can continue to use the product at home and create their own moment of spa at home. The challenge is going to be deciding which treatments to pick!