Daiva Obarski, Cluster Head Housekeeper, approaching 1.5 years service within Edinburgh Cluster
I was born into a very ambitious, career driven family and these values and qualities were instilled by my grandparents who always worked in roles that would influence decisions and make a real difference. The idea of wanting to make a change and have an impact in the work that I do is something I believe runs in my blood – I really want to feel like I'm a part of something bigger.
I started out my career in hospitality as a food and beverage assistant the Summer following my graduation. As part of my role, I worked on the door greeting people from all over the world which helped me to improve my language and instilled a great desire to travel within me. After a couple of years completing further study abroad, I found myself working in a similar role as a hotel receptionist. With the opportunity to grow and progress, after some time I took on the role of Housekeeping Manager, running a department and managing a team of around 25, which provided me with great managerial experience.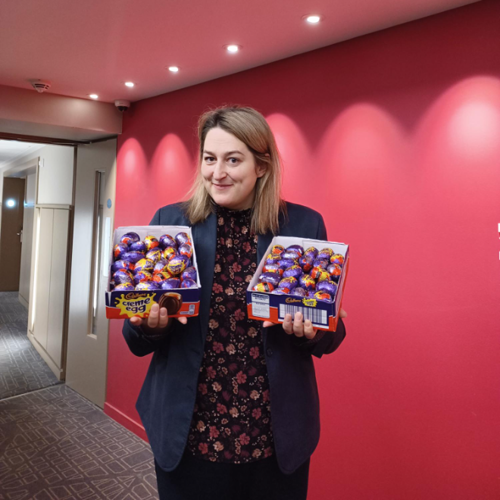 After taking a break to have and care of my children, I was ready for a new challenge and secured a job as a Front Office Manager at Apex City of Edinburgh Hotel. As Front Office Manager I worked closely with the Front Office team and the Maintenance and Housekeeping teams to ensure that we provided guests with the best possible service, always striving to create memorable experiences for them. I enjoyed my role and when the opportunity to further challenge myself as Cluster Housekeeping Manager became available, I didn't hesitate to go for it. With a lot of encouragement and support from Apex, I was offered the role which expanded my duties and responsibilities. I'm now manager of all three of our Edinburgh properties - Apex City of Edinburgh Hotel, Apex Grassmarket Hotel and Apex Waterloo Place Hotel – and now have 90 fabulous colleagues under my wing.
Being a part of this team allows me to really create an impact in a variety of ways! Like my role of Front Office Manager, I can really influence how comfortable and welcoming our rooms are for guests and can leave extra special touches to really make their experience memorable. Also, I can invest time into my team and develop new talent - we currently have three apprentices, one qualifying at SCQF Level 5 and two at management level SCQF Level 7 and we have five more rotational apprentices coming in in October.
I've found that working for Apex has really allowed me to learn new skills and implement new strategies thanks to their forward-thinking training opportunities, and inclusive approaches to development. I look forward to getting more involved in other areas and inputting into the very exciting future that Apex has.
Maureen Rogers, Operations Manager at Apex City of Glasgow for over 8 years
My working life in the industry started all the way back when I was in school, taking a weekend job in hospitality as so many do. I was fortunate to secure my job, according to the fearsome lady I worked with, who said that they didn't typically take on young girls at 16, and that I'd only get a job if the corners of the beds passed her standard! Thankfully they did and it was an early lesson in the need for attention to detail!
From there, I continued on that career path joining the team at The Holiday Inn Express in Glasgow city centre. This role really opened my eyes as to how much hard work housekeeping and hospitality could be, but I loved it and thrived in that environment. So much so, I was quickly promoted to a Supervisor role. This gave me the chance to work with the owner who was a huge source of inspiration for me. As part of my role I was sent on an exchange to Nuremburg to work in the Forte posthouse training hotel for 6 months; an utterly nerve-wracking but very exciting and rewarding experience.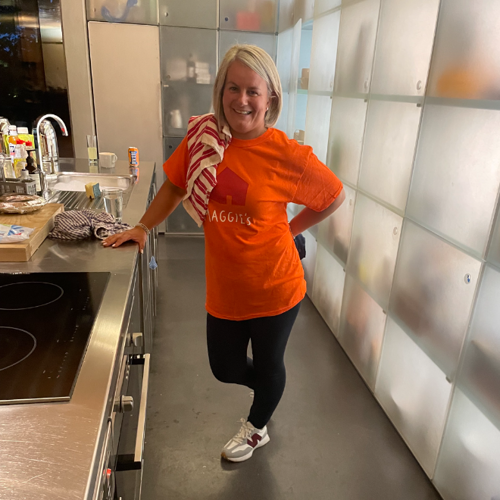 After having my little boy, I went back to work and was promoted to Assistant Head Housekeeper for two properties which had a combined total of 231 rooms. The owners soon invested in what's now known as the brand Hotel Indigo. My involvement from the housekeeping side was really interesting as it allowed me to see an empty shell of a building be transformed in a beautiful new property. Once opened, I was asked to take on the role of Assistant Head Housekeeper to three properties, increasing my room duties from 231 to 330 and giving me the responsibility of close to 100 colleagues. 
After the maternity leave I took when I had my second son, I applied and was offered the role of Head Housekeeper at Hotel Indigo - sixteen years on from that scared, nervous 16 year old and I was on my own! It was my first head of department role, and I haven't looked back since.
After some years, the opportunity to open a new hotel in Glasgow for Apex Hotels (Apex City of Glasgow Hotel) came up and it was one that I couldn't pass up. We have built a fantastic team in Glasgow where everyone can truly be themselves. After a challenging few years navigating through the COVID-19 pandemic, I was promoted to Operations Manager.
I loved my job in housekeeping as I got to help mold the guest experience but, after so many years working behind the scenes, I'm delighted that as Operations Manager I can lead from the front. I'm grateful to have been given this opportunity and to have been so well supported by Apex to grow and develop my career. Having worked 24 years in hospitality, I can honestly say I've had ups and downs but what makes it so special is the guests, friends, colleagues, and memories you make along the way.
If you'd like to learn more about our commitment to inclusion, how we support our people and how you can become part of our team, browse our current vacancies here.