True relaxation whilst travelling can be hard to achieve so we've listed some simple ways you can reduce stress whilst on the go. 
You might be living out of a suitcase, remotely working on the other side of the world and under pressure to deliver, or just unsure what day it is and anxious about getting a good night's sleep that will help you be at your best.
If you're looking for ways to reduce stress, it's important to give yourself the best opportunity to relax, by maintaining mindfulness and health, and there are some great ways to do that at Apex Hotels. With us, you will always receive a warmer welcome that's tailored to you.
For instance, our hotel rooms alone are full of amenities, allowing you to enjoy plush beds, luxurious Elemis toiletries, bathrobes, slippers, spacious walk-in showers, baths and complimentary Wi-Fi, not to mention large LCD TVs.
Furthermore, many of our hotels boast luxury spa facilities with treatment rooms, including Apex City of London Hotel, Apex Waterloo Place Hotel and Apex City Quay Hotel & Spa – perfect for ultimate relaxation after a long day. Our Waterloo Place and City Quay Hotels also have swimming pools and leisure facilities, as does our Apex City of Bath Hotel. You can also squeeze in a workout and relieve everyday stresses in one of our fully-equipped gyms.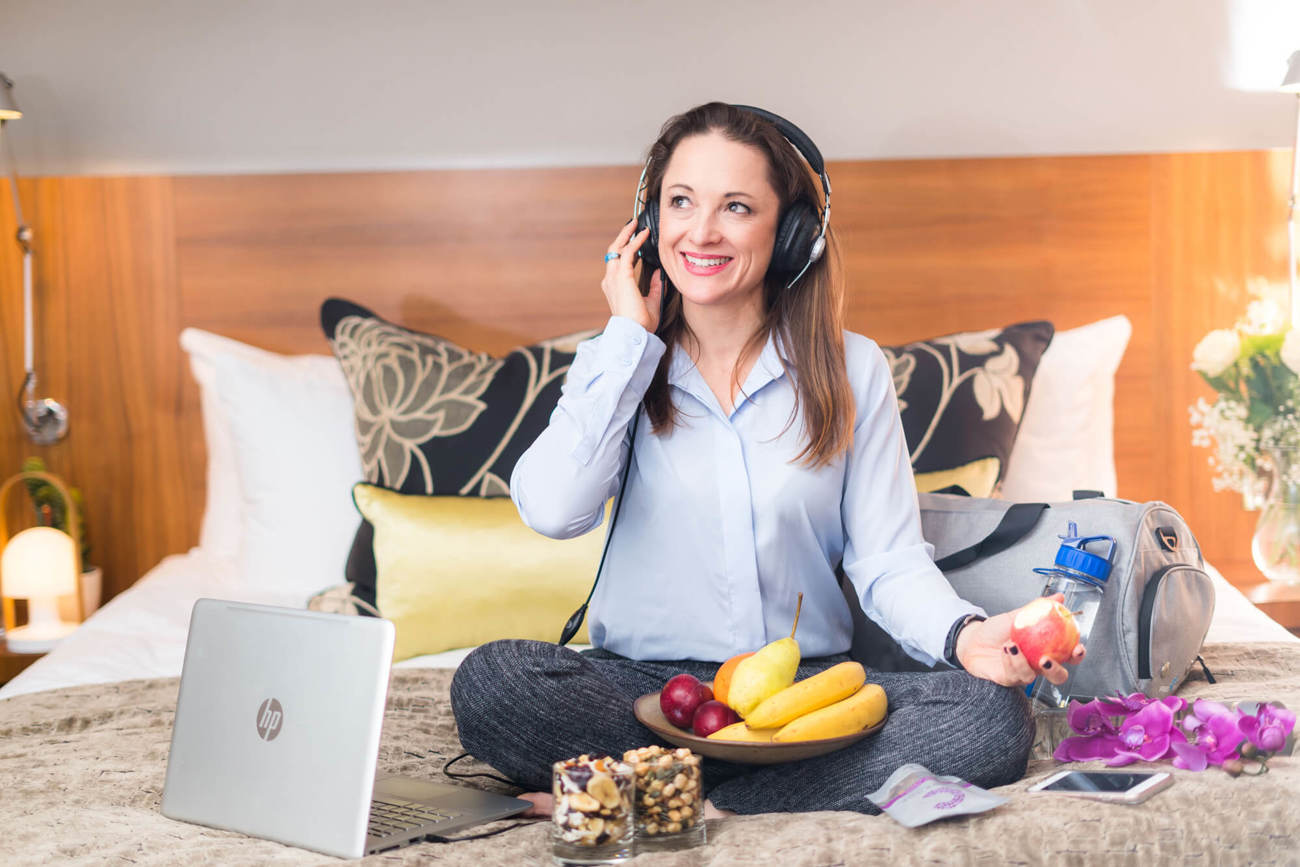 How to relieve stress whilst travelling
Are you wondering how to reduce stress in other simple ways?
Always write a list to make sure you don't forget to pack any essential items – they can be easily left behind when you're feeling stressed
Consult maps beforehand and plan ahead to avoid confusion and anxiety on your journey
You may want to choose a hotel location that's close to train stations or the airport in order to reduce stress and fatigue as much as possible
Give yourself plenty of time before and after your flight, train journey or taxi ride – this helps you to get your bearings and remain in control
Try a few low-impact exercises in your hotel room. Yoga can be perfect for gently waking yourself up first thing in the morning
Best business traveller tip of all
Perhaps the best relaxation tip of all? Listen to our podcasts with registered dietician, wellbeing expert and corporate wellness consultant Celynn Morin for the ultimate in listening relaxation on a range of interesting topics, including mindfulness and health – they can be found here.