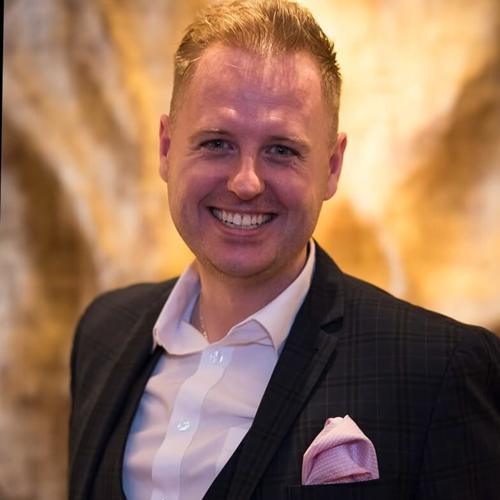 What does your role as Group MICE Sales Director at Apex Hotels entail?
I oversee the MICE team which, for those who don't know, stands for meetings, incentives, conferences and events. It's my job to attract national and international groups of visitors both corporate and leisure, into the hotels to drive business and capitalise on our Groups & Events business stream. My day-to-day job can look like anything from sitting in on back-to-back calls to attending trade shows and agency events all in the name of big group business.
What's your favourite thing about working for Apex Hotels?
My favourite thing about working for the company is the influence that the strong Scottish family heritage has throughout all of our hotels. No matter the hotel or the city, there are touchpoints at every turn that bring our brand story to life, adding to the overall experience.
How does your job at Apex Hotels help you with your voluntary work with Pride?
My role at Pride is largely to do with tourism and travel, which links closely to my role at Apex. I support activity through sourcing and booking venues and spaces to host large groups and events. With 10 years' worth of industry connections, accumulated through attending things like trade shows as a representative of Apex, all of my connections and knowledge are transferable to my voluntary role at Pride, which is something I am thankful for.
What does Pride mean to you?
This was one of the hardest questions to answer. Pride for me is a brand. It's a representation of who I am, who I've become, and a massive reminder of how far we've come as a community. When I look back at all that's been achieved, I am amazed and proud at where we stand today. The exposure and representation that Pride has in modern day is what allowed me to become me and that shows how significant it is for the LGBQT+ community.
Tell us a little bit about yourself and your volunteer work with Pride?
As I briefly mentioned, I oversee Travel and Tourism for the major Pride events in London with the help of my partner, Loïc. This includes everything from working with airlines for air travel coordination, venue partnerships, hotel partnerships and the organisation of domestic transport including bus hire, Uber and so on. We also work together to strike contracts and contra deals and help to source talent for the events too. It's a varied job, a challenging but fun role.
What's your favourite thing about volunteering for Pride?
For me it's definitely the people that you meet. I've met some of the most amazing people in the world and huge activists and figureheads in the industry who continue to inspire me in all of the great work that they do. Not only this, it opens up so much opportunity for me which is something I never take for granted.
Who inspires you within the LGBTQ+ community?
There are loads. There are a lot of black and trans individuals who fought for gay rights during the Stonewall uprising which made huge impact on the community. Marsha P. Johnson for example, an African-American, gay liberation activist was a massive figure in the movement who was killed during stonewall riots and whose legacy lives on. Harvey Milk is another massive inspiration, one who fought for gay rights. Unapologetically, he was one of the first openly gay elected US politicians, a statement which kick-started great change in society.
What tips or advice do you give for those who want to become a part of the community and get involved with Pride?
Go local, find out about local charities and helplines that you can get involved with. Unity Fund are UK wide charity with lots of opportunities on offer. Even gay clubs, bars, Pride organisations in your local town or nearest city, everyone and every organisation will welcome and appreciate the help. It's never too late either, when Pride rolls around, get yourself out there and volunteer on the day, there's never too many hands! One thing that's important to remember is that you don't need to be gay to volunteer at or support Pride, everyone is welcome!
What is one of your most memorable experiences of Pride over the years?
There are so many, too many to mention but one of the most memorable has to be my first Pride experience being openly gay. I attended Pride in Amsterdam which is the biggest Pride event in Europe, and I've returned every year since. The atmosphere was incredible and being able to properly celebrate as a part of the community for the first time is a memory that'll live with me forever.
What is your favourite way to celebrate Pride?
My favourite way to celebrate Pride is just getting involved in what goes on. Whether that's organising and coordinating an activity as a volunteer, attending shows and events as a community member, or seeing the new artwork and memorabilia which never fail to amaze me. It's in doing all of this and being immersed that you can learn, know and see all of the changes that we fight to happen, and the progress that gets made. It's also often a reminder of how far we still have to go.
We'd like to applaud Max for all of the great voluntary work that he does for Pride London and thank him for taking the time to talk to us about it. We hope everyone celebrating has a great time.
Happy Pride!