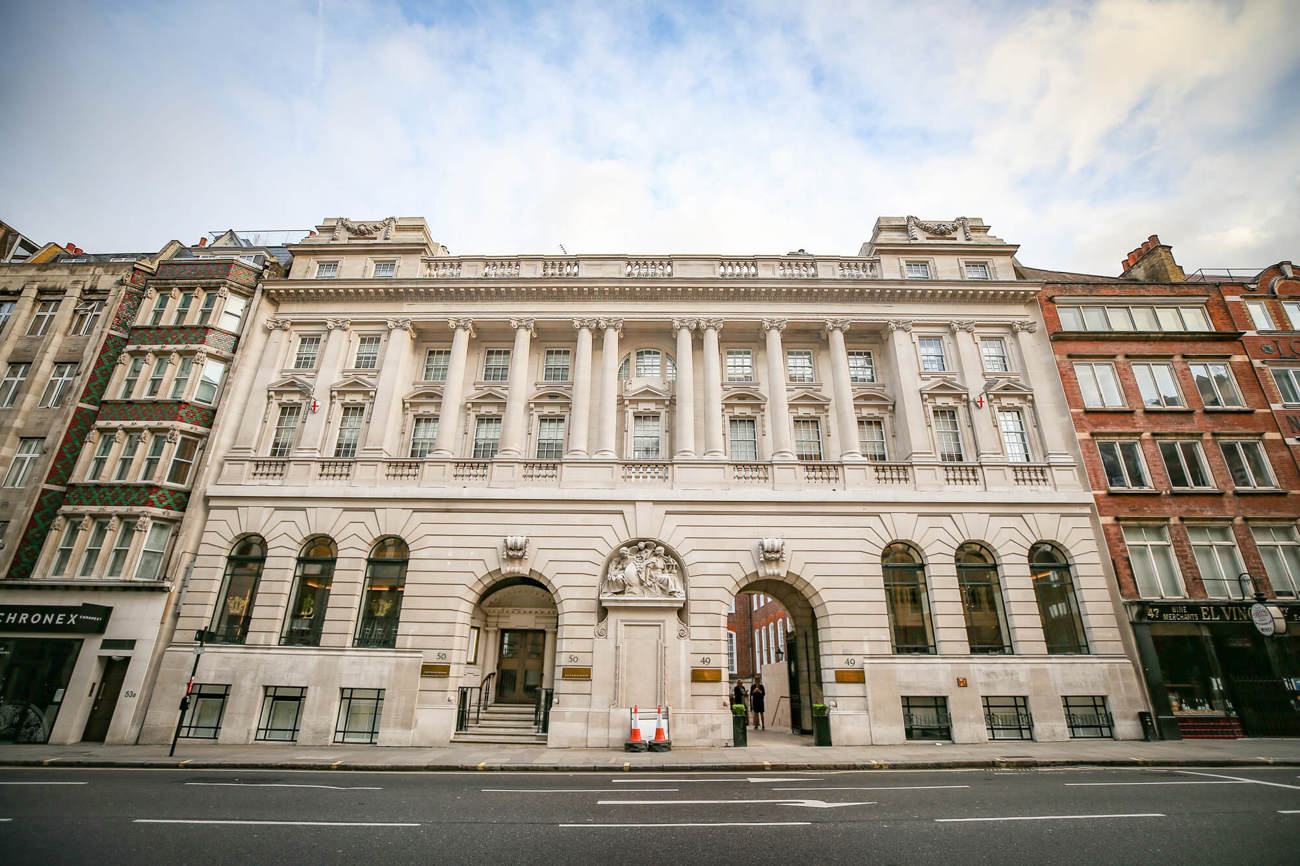 The features and decor
"The building itself is pretty incredible – you can't help your mouth hanging open just a bit when you look up at the Georgian architecture, it's just beautiful. Then, when you head inside to take the lift up to the Grand Suite, you're instantly struck by a very vintage vibe; however, as soon as the door to the suite opens, you're met with the most Instagram-able décor.
"The teal velvet sofa, the snuggly throws, the absolutely enormous bed complete with scatter cushions – it's a dream. In fact, it's the Pinterest dream come to life! That said, it feels homely. You can imagine yourself living amongst these furnishings, lying stretched out to watch TV, taking a bubble bath in the all-white bathroom."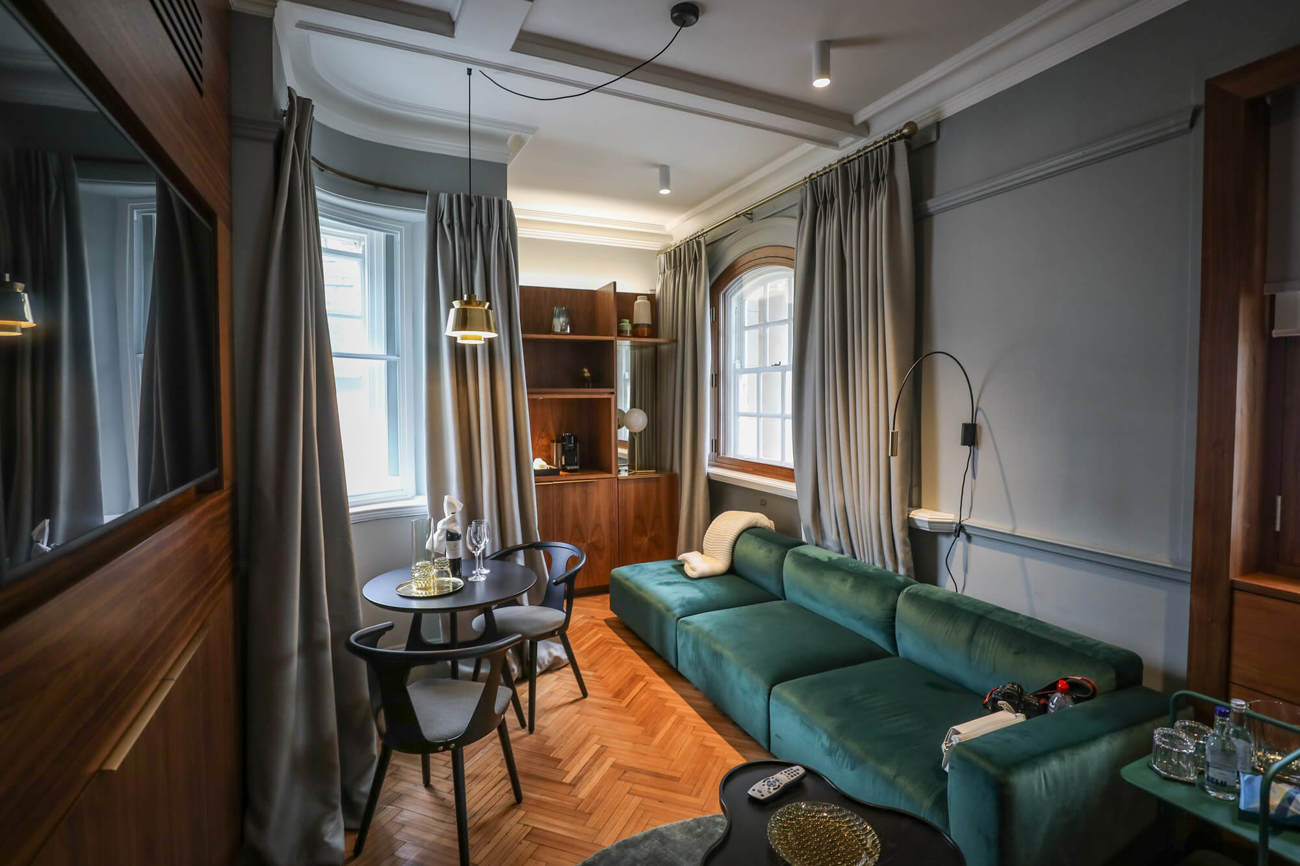 The service
"This serene but stylish environment sets the scene for what is a discreet, nothing-is-too-much-trouble service. The concierge aspect means that, even though you might feel at home, you know you're not - because there is nothing you have to do and, rather, the Apex staff are more than happy to do anything to help. Even if that means bringing you hot milk - froth and all - for your morning Nespresso. Which, right now, means everything to me."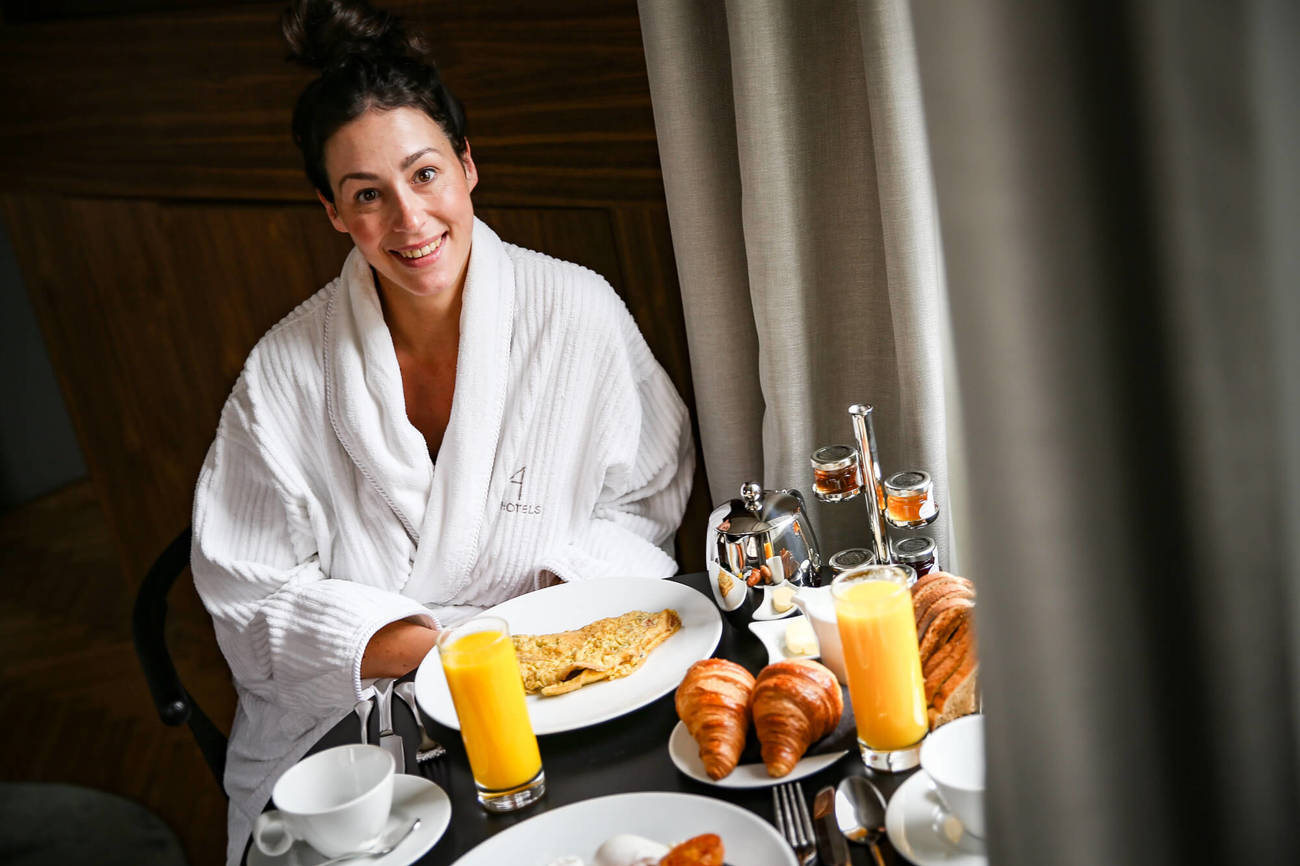 The luxury 
"As a 36-year-old mum of two under two, I've realised that true luxury isn't just about designer logos and first-class travel but instead – for me – it's about time and self-care.
"Nowadays, that means a good dose of self-indulgence. For example, a hot bath full to the brim with bubbles courtesy of a ridiculously expensive bath foam (cost per use is actually very economical given said bath happens so infrequently), glass of wine in hand, magazine left untouched on the floor because the pure bliss of the bath means reaching down is too much effort.
"To me, luxury is having the time to create a feeling of wellbeing from the outside in. It's that first sip of wine after a long day, the sound of chocolate cracking beneath your fingers, a steaming hot cup of tea beside you and the knowledge that you can drink it while it's hot. Luxury is a face mask and a hair mask at the same time without risk of hearing a knock at the door. It's binging on the latest offering from Netflix, uninterrupted, in your pyjamas. Luxury is fresh bed sheets, the feeling of crisp, clean linen crumpling beneath your bare skin… and then it's breakfast in bed the next morning, knowing the dishes will be taken care of by someone else.
"That, to me, is pure luxury at its finest."
Explore our Grand Suite at Apex Temple Court Hotel and book a stay now to indulge in a spot of luxury of your own.