New package is available at Yu Spa at Apex Waterloo Place Hotel, Edinburgh and Apex City Quay Hotel, Dundee from July 15.
The 'Body & Bubbles' package has been created to boost the health and wellbeing of the guest and features a relaxing massage followed by a glass of beneficial bubbles from Wild Life Botanicals, and full use of the facilities.
Apex Hotels chose to partner with Wild Life Botanicals for its 'Body & Bubbles' package to offer guests a glass of fizz with a difference.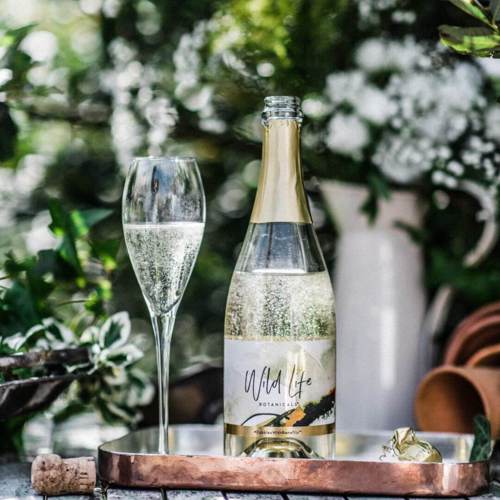 Fiona Young, Head of Spa at Apex Hotels, explained: "A glass of champagne or sparkling wine is always seen as an indulgent end to a spa experience.  Yu Spa is all about balance, so we wanted to create a package that offers a luxury, indulgent experience that is beneficial to both the physical and mental health of our guests. Partnering with Wild Life Botanicals means we can offer our guests the luxury feel of a lovely, chilled glass of fizz without the negative health effects associated with traditional sparkling wines or champagnes."
Wild Life Botanicals has created a unique English sparkling wine that is low in alcohol but infused with vitamins, minerals and botanicals chosen for their health-giving properties. At only 0.5% ABV and just 35 calories per glass, this is a sparkling wine that delivers luxury without any guilt.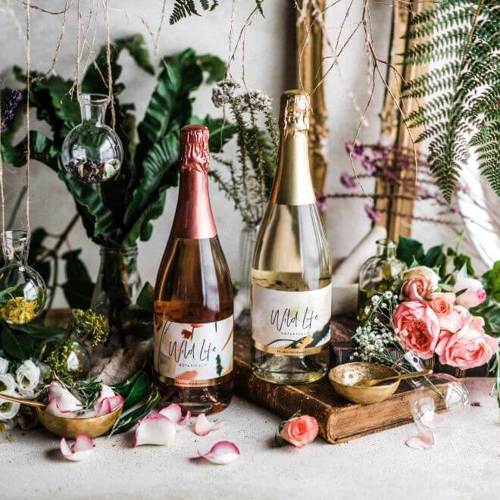 Just one 125ml glass of Wild Life Botanicals delivers 15-60% of the recommended daily amount of certain vitamins and minerals. Composed of five herbs and eight vitamins and minerals, this is a sparkling wine unlike any other – one that will have greater health benefits the more you drink!
The 'Body & Bubbles' package comprises a 25-minute Yu Back, Neck and Shoulder Massage, where expert therapists will target key stress points with long, slow strokes to leave guests feeling completely relaxed and reinvigorated, followed by bubbles with benefits in the tranquil surroundings of the Yu Spa. Guests can don fluffy bathrobes and relax in the warmth of the sauna, chill out in the relaxation areas and float their troubles away in the pool. The entire experience lasts around two hours, depending on how long the guest would like to use the facilities.
The 'Body and Bubbles' package is available from £49 at Apex Waterloo Place Hotel, Edinburgh and from £59 at Apex City Quay Hotel, Dundee from July 15 until the end of September.
[Book Body & Bubbles at Yu Spa Edinburgh: https://www.apexhotels.co.uk/destinations/edinburgh/spas/yu-spa/]
[Book Body & Bubbles at Yu Spa Dundee: https://www.apexhotels.co.uk/destinations/dundee/spas/yu-spa/]
ENDS
Notes to Editors
Wild Life Botanicals features five key herbs as follows:
Lemon Balm (Melissa officinalis)
Lift s the spirits, relieves palpitations, calms anxiety, supports good digestive health.
Damask Rose (Rosa Damascena)
Anti-inflammatory, strengthens the heart, soothes digestive upset, mood-boosting.
Ashwagandha (Withania somnifera)
Balances blood sugar levels, lowers stress hormones, encourages bett er quality sleep whilst lift ing energy and mood. Overall tonic eff ect. 
Rosemary (Rosmarinus officinalis)
An antioxidant that soothes digestion and boosts the immune system. Stimulates circulation of blood to the head, improves hair growth, concentration and memory.
Damiana (Turnera diffusa)
Aphrodisiac, stimulant, energy tonic, mood lifting.
The eight key vitamins and minerals are:
Thiamine (Vit B1)
Kick starts your metabolism to help the body maintain normal energy levels. Plays an important role in cardiovascular and nervous system functioning as well as acting as a protective antioxidant.
Niacin (Vit B3)
Helps your body's normal energy-yielding metabolism so helps reduce tiredness and fatigue. Also supports healthy brain functioning, enhances memory and protects cells from oxidative stress.
Pantothenic Acid (Vit B5)
Known as the 'anti-stress vitamin', B5 plays a role in the production of adrenal hormones and neurotransmitters, as well as helping to convert the food you eat into energy you can use.
Pyridoxine (Vit B6)
Involved in more bodily functions than almost any other single nutrient, B6 aff ects both physical and mental health. It tackles tiredness, aids antibody production
and is necessary for the production of hydrochloric acid and the absorption of fats and protein.
Biotin (Vit B7)
Biotin fi res up your metabolism making you feel more energetic. Contributes to the maintenance of normal hair and macronutrient metabolism.
Vitamin B12
Necessary to prevent anaemia, aids red blood cell formation, assists in the utilisation of iron. It also contributes to the healthy functioning of the immune and nervous system.
Ascorbic acid (Vit C)
A potent antioxidant, Vitamin C plays a role in maintaining a healthy immune system, whilst reducing tiredness and boosting natural energy. The presence of this vitamin helps the body absorb iron, an essential mineral that carries oxygen around the body.
Zinc
A powerful mineral that contributes to your body's natural immune system and protection of cells from stress. It also helps maintain healthy hair, skin and nails.