The pair, who met when they were training to be psychologists, worked tirelessly for the NHS during the pandemic and were one of five lucky couples chosen to win their dream wedding at an Apex Hotel in the UK this year. The first NHS wedding was on June 11 at Apex Waterloo Place Hotel, a stunning Georgian hotel in Edinburgh's New Town.
Michael and Ji have both worked for the NHS for more than 10 years, most recently in London, with Michael at St. Mary's Hospital and Ji at Guy's Hospital.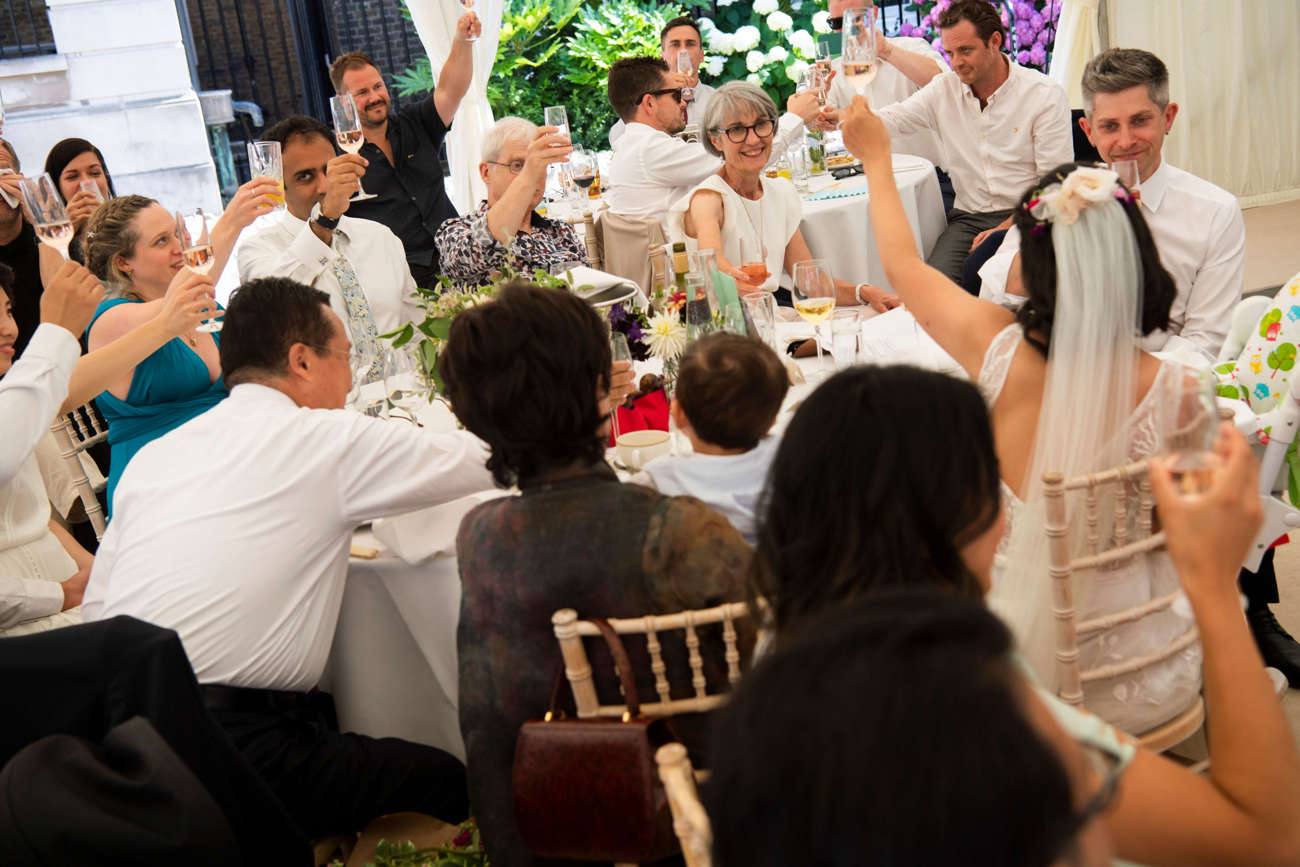 Michael had been planning to 'pop the question' since a trip to New York in January 2020, but the arrival of the pandemic at that time meant their focus shifted to caring for other people. After the first lock down, in autumn 2020, Michael thought he had spied another opportunity only to have the moment taken over by the much bigger and extremely happy news of the impending arrival of a baby. Proposal plans went on the back burner again until Ji started maternity leave and a day trip to Tunbridge Wells where the couple met provided the perfect time and location for the engagement to become official.
"We were so thrilled to have been chosen as one of the winners by Apex Hotels," said Michael. "Apex Temple Court Hotel is gorgeous, some of the bedrooms have balconies and there is a fantastic courtyard, which meant we could benefit from the beautiful summer weather in London.
"With so many disruptions to our plans it took much longer for us to even become engaged than intended and I'm sure Ji was beginning to wonder if we would ever make it down the aisle! Thanks to Apex Hotels for putting everything in place that we could have asked for, we were able to enjoy looking forward to our special day – at the same time as getting to know our wonderful new member of the family, our baby boy Ezra, who arrived in August last year."
Ji, who originally comes from South Korea, said: "Having our wedding in London meant that my family could come to be with us, and we could also celebrate with our colleagues who are working in the NHS in London. It made everything so special and wonderful for us. We will cherish the memories of our special day forever and we can't thank Apex Hotels enough for choosing us and making this happen."
To ensure the day had everything a fantastic wedding celebration needs, Apex Hotels laid on a 3-course Wedding breakfast, drinks package, evening buffet, flowers, room hire and upgraded wedding night accommodation. In addition, some of Apex Hotel's trusted suppliers also offered other wedding essentials. The Powderpuff Girls provided hair and make-up, Urban Flower Farmer took care of the gorgeous blooms, Lindsay Pemberton ensured there was a stunning cake for the occasion, Suited and Booted DJs kept the party going, and Jason Lloyd-Evans ensured the whole event was captured with beautiful photography.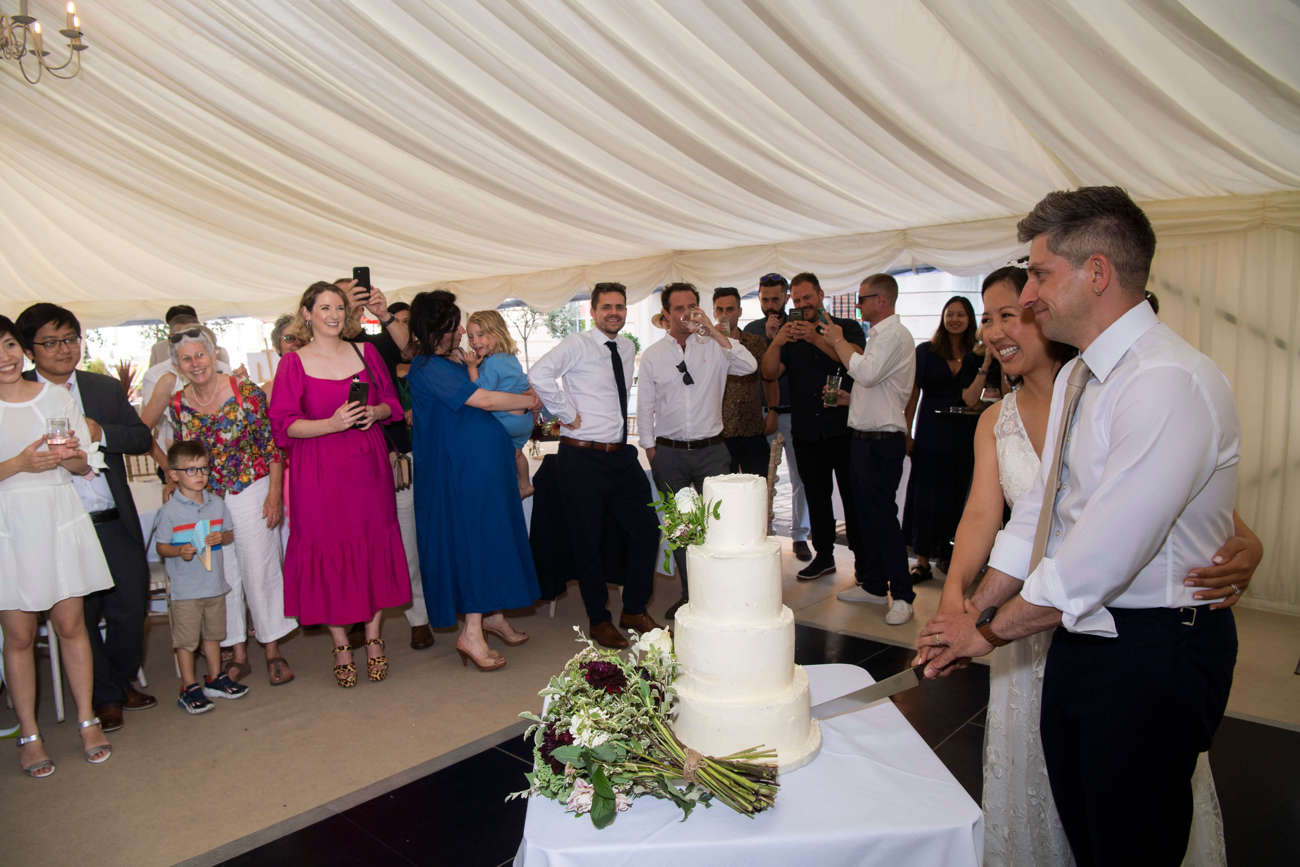 This wedding was even more special for the team at Apex Temple Court Hotel because it was the first ever wedding to be held at the hotel and the first time a marquee had been used in the Courtyard. Arrival drinks were served in The Amicable Society of Lazy Ballerinas, the hotel's gorgeous marble wine bar, which provided a very welcome cool space on a beautiful hot and sunny day, then guests were escorted into the marquee, which was open-sided and looked onto the stunning Chambers Courtyard for a delicious 3-course meal. A brief return to Lazy Ballerinas for refreshments, while the meal was cleared away, and then guests were ready to hit the dance floor back in the marquee.
Michael Stott, Commercial Director at Apex Hotels said: "We were so moved by the passion, dedication and sacrifices our NHS workers made during the course of the pandemic to help keep us all safe, that we wanted to do something to say, 'thank you'. Offering a complete wedding package to five worthy couples seemed like a good way to show our appreciation and working with Operation Recuperation meant we could ensure the couples chosen were among the most deserving in the NHS.
"Michael and Ji, like so many other NHS workers, had to put their lives and plans on hold for many months, so helping to get them back on track with a wonderful celebration of their love for each other with their friends and family seems like a fitting reward for their hard work and sacrifice."
Rachel Sherwood, founder of Operation Recuperation, said: "I am so thrilled that Michael and Ji were able to celebrate their wedding in style thanks to Apex Hotels and their stunning property, Apex Temple Court Hotel in London. Our first two weddings have been a fantastic success and I am looking forward to seeing the delight our partnership will bring to the next three couples as well. These are people that have worked tirelessly to ensure their patients could continue to enjoy their lives. Giving them memories they will cherish for the rest of their lives is such a fitting reward."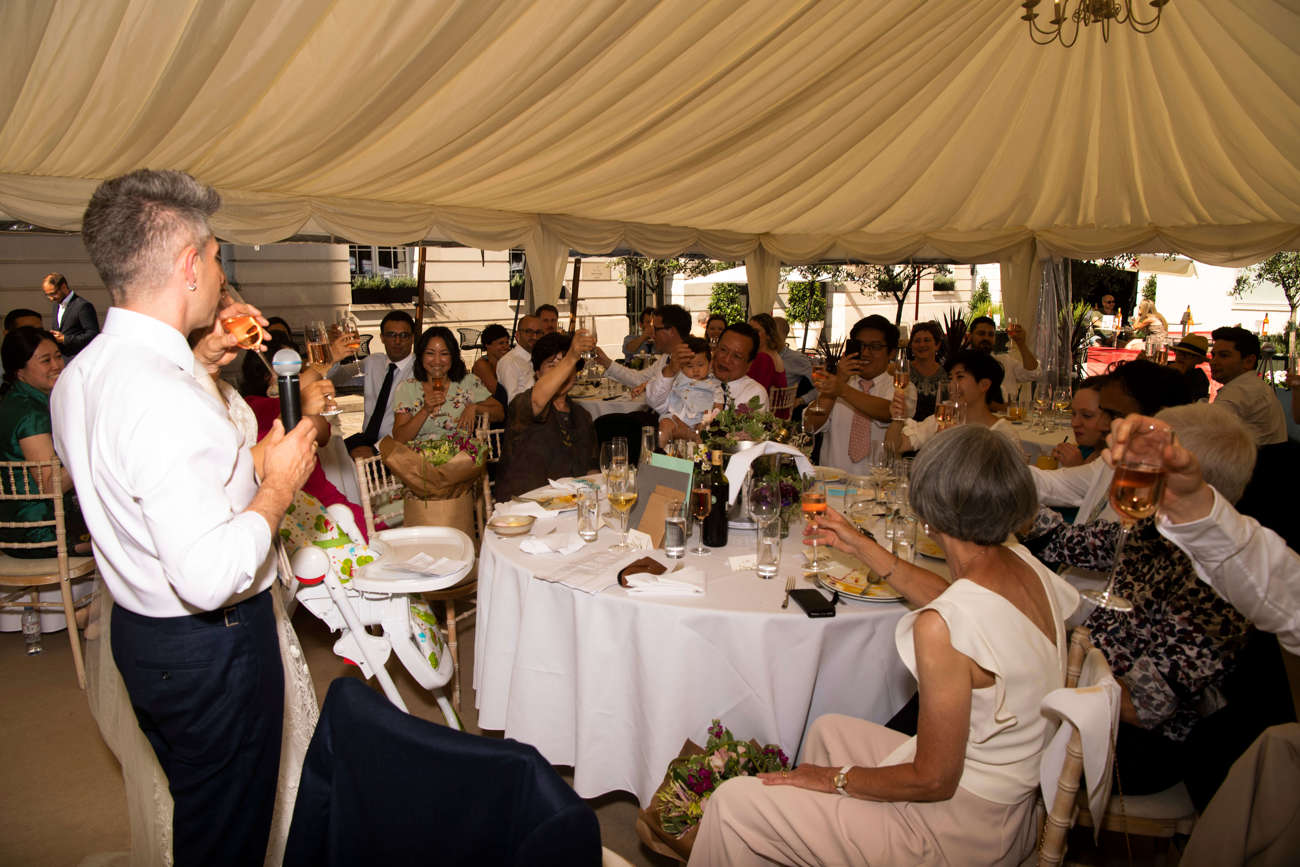 Apex Hotels kicked off its partnership with Operation Recuperation in 2021, gifting 10 overnight stays at its hotels across the UK to nominated NHS workers as a well-deserved break. Three more deserving couples will be enjoying Apex Hotels weddings across the UK over the next few months.
ENDS
Notes to editors 
About Apex Hotels 
In 1996 Apex Hotels opened its first property, in the heart of Edinburgh's iconic Old Town, Apex Grassmarket Hotel. Developed by Scottish entrepreneur Norman Springford, Apex's vision is to welcome the culture vultures, explorers and travellers of the world. The group, which is still family-owned, now boasts hotels in enviable city centre locations in Edinburgh, London, Glasgow, Dundee and Bath. Apex Hotels is a luxury hotel chain that embraces the personality of each location while offering the consistently excellent standards expected whether the occasion is business, leisure, or a celebration.